Rep. Zoe Lofgren (D-Calif.) was declared "out of order" during a House hearing on Wednesday after she angrily called a witness an "ignorant bigot."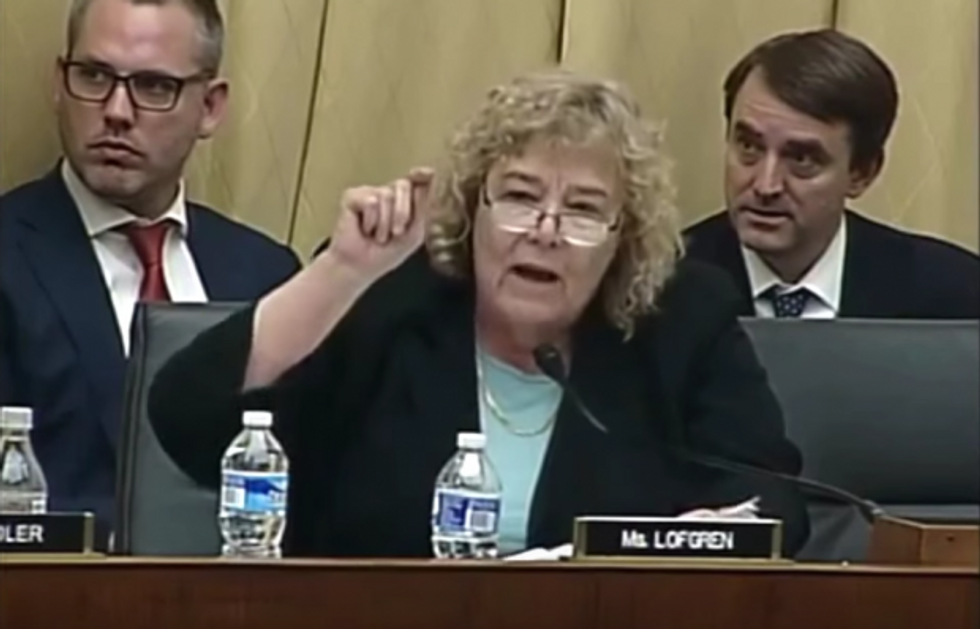 Screengrab via C-SPAN
Lofgren initiated the exchange by reading from testimony given by Gail Heriot, of the United States Commission on Civil Rights, at the hearing:
"We are teaching kids a terrible lesson. 'I believe that I am a Russian princess.' That doesn't make me a Russian princess, even if my friends and acquaintances are willing to indulge my fantasy. Nor am I a great-horned owl just because, as I have been told, I happen to share some personality traits with those feathered creatures."
Lofgren called the witnesses testimony "rather offensive" and questioned the subject's knowledge on the transgender issue,
When Heriot attempted to respond to Lofgren's claims, the Democrat grew angry and began name-calling.
"I think you are a bigot, lady!" she said. "I think you are an ignorant bigot! I think you are an ignorant bigot and anti-gay—"
Rep. Steve King (R-Iowa) was then forced t0 interrupt Lofgren for violating committee rules.
"You are out of order," he said. "We don't call names in this committee and you'll not be recognized to do that."
Watch the exchange below: