U.S. and International Special Operations Forces descended on Tampa, Florida, Wednesday and had a mission — to rescue Mayor Bob Buckhorn, who was being held hostage by pirates as part of a complex simulated drill.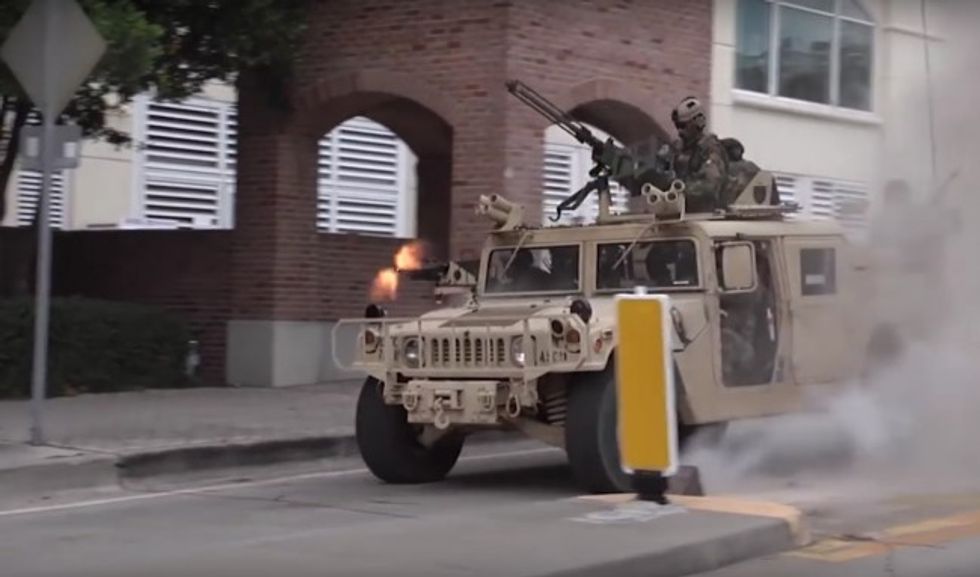 Image source: YouTube
All while large crowds watched.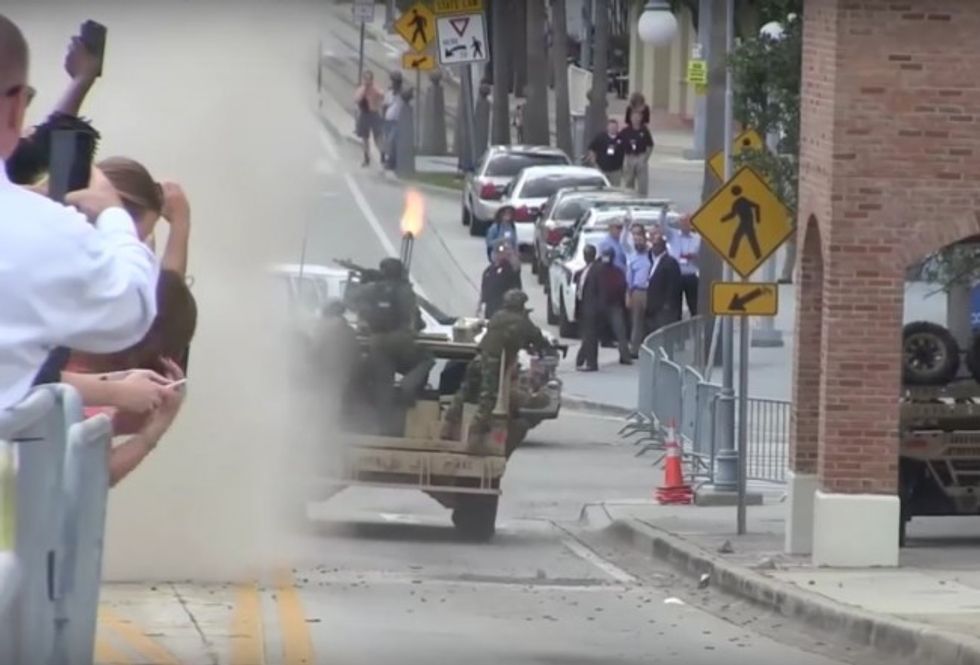 Image source: YouTube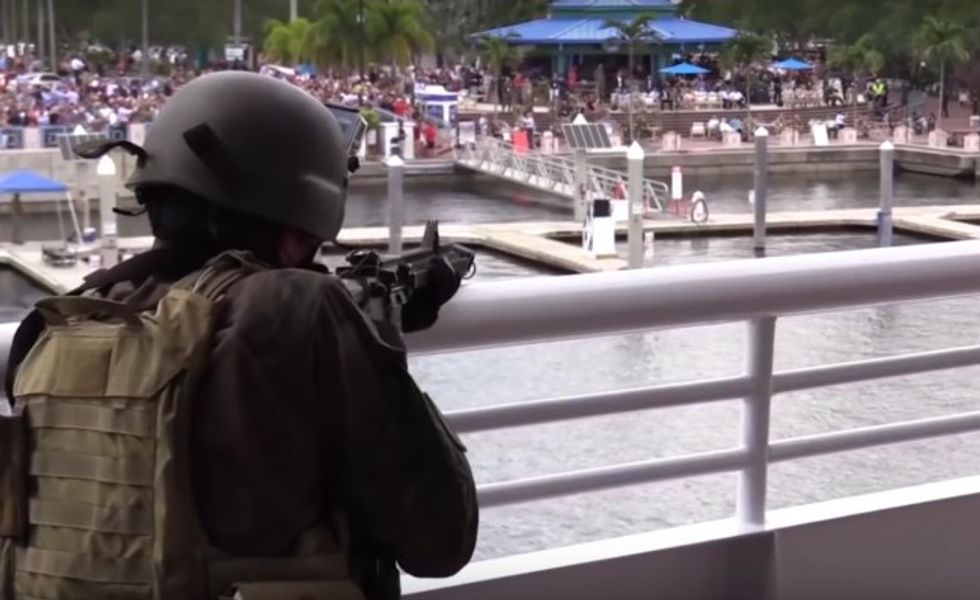 Image source: YouTube
During the exercise at International Special Operations Forces Week 2016, soldiers rappelled from helicopters, fired off countless rounds, zig zagged down a river in gunboats — and even had real people playing casualties on the ground.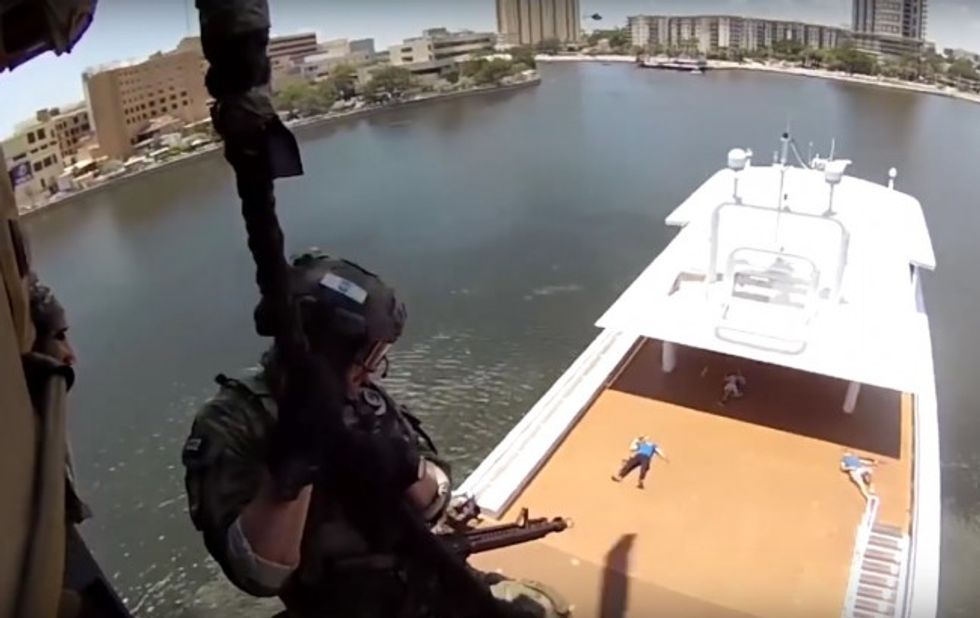 Image source: YouTube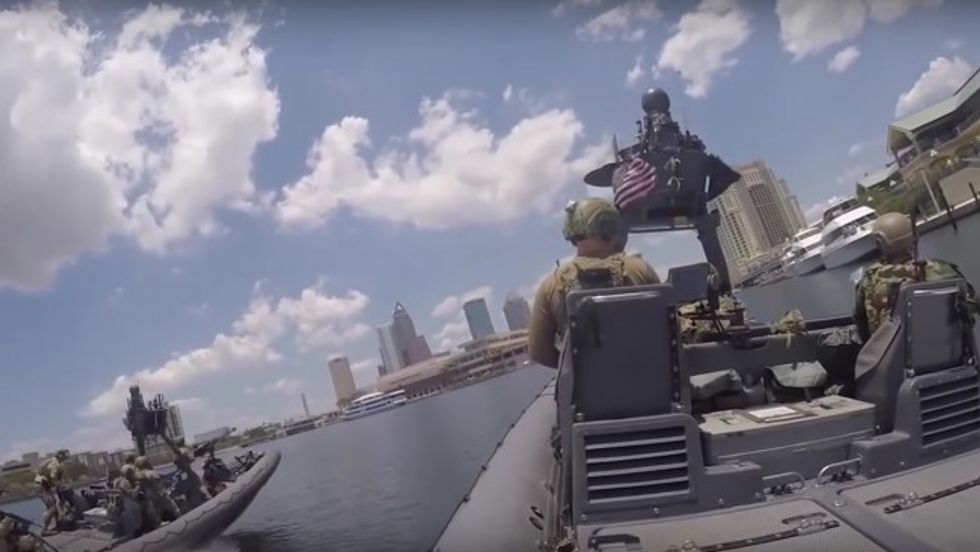 Image source: YouTube
Among the personnel involved were Navy SEALs, Marine Raiders and Army Green Berets, the Washington Post reported, adding that countries such as Ireland and Jordan took part as well.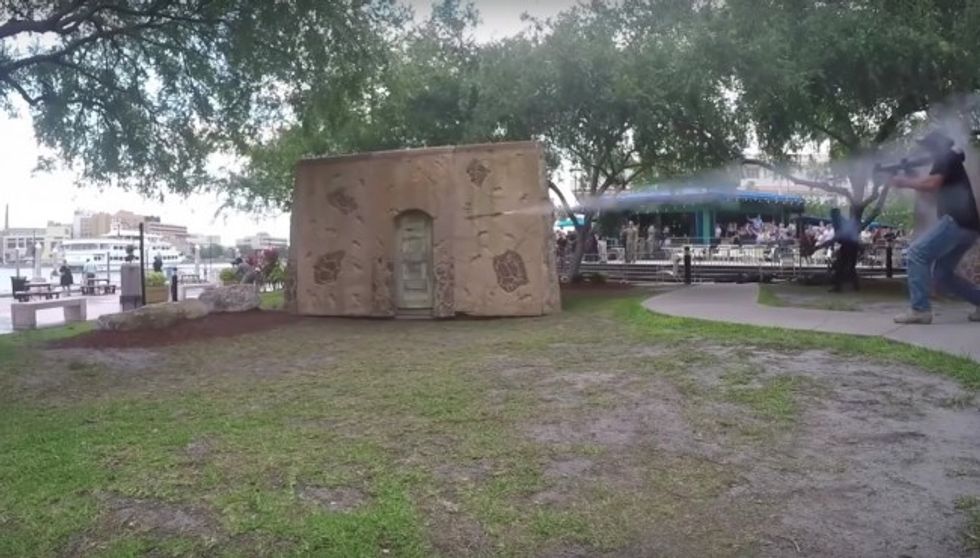 Image source: YouTube
"This is maybe a stark reminder that there are young men and women out there putting themselves at risk," U.S. Special Forces Lt. Col. Chris Robeshaw told the Post after the exercise.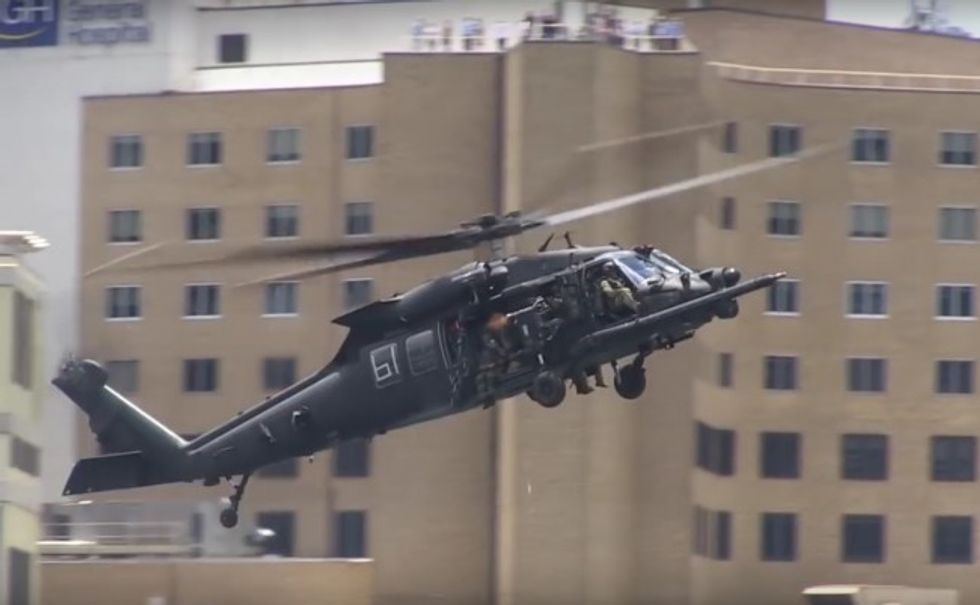 Image source: YouTube
Here's how the Post described what transpired after Buckhorn was rescued:
For the faux mission's finale, a rescued Buckhorn was ferried back to shore, firing one of the riverine craft's blank-shooting .50-caliber machine guns as if he were Rambo incarnate, a smile plastered on his face while being flanked by some of the United States' most elite war fighters.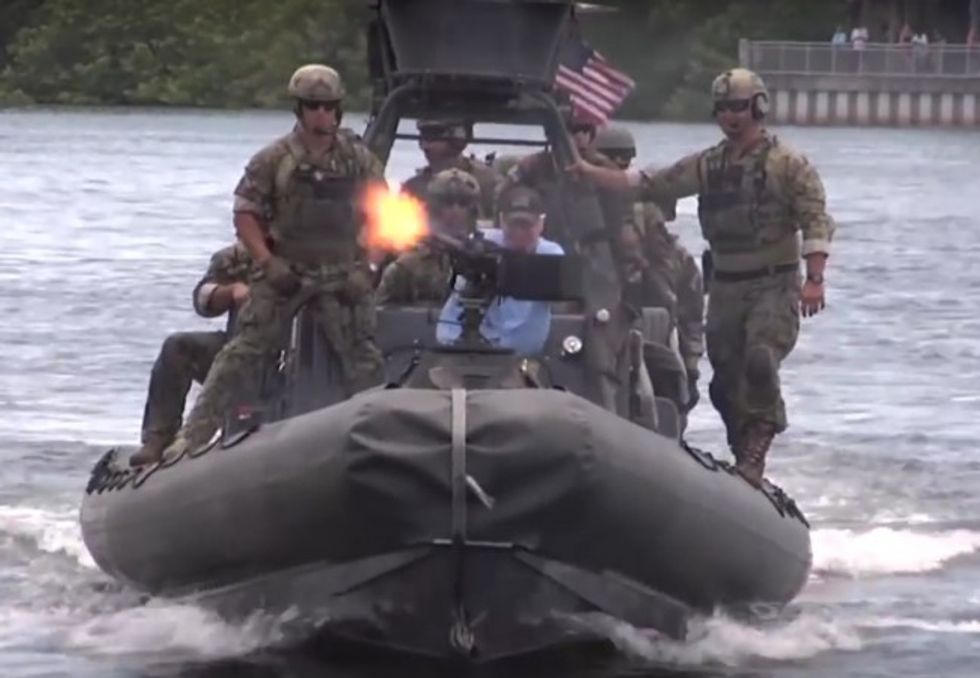 Image source: YouTube
Check it out:
(H/T: Daily Mail)