A Wisconsin high school has called on the U.S. Department of Justice to help teach its students how to combat racial tension, USA Today reported.
Westosha Central High School administrators announced Friday that beginning next year, Justice Department officials will conduct training seminars for students, families, staff and administrators through its SPIRIT (Student Problem Identification and Resolution of Issues Together) program.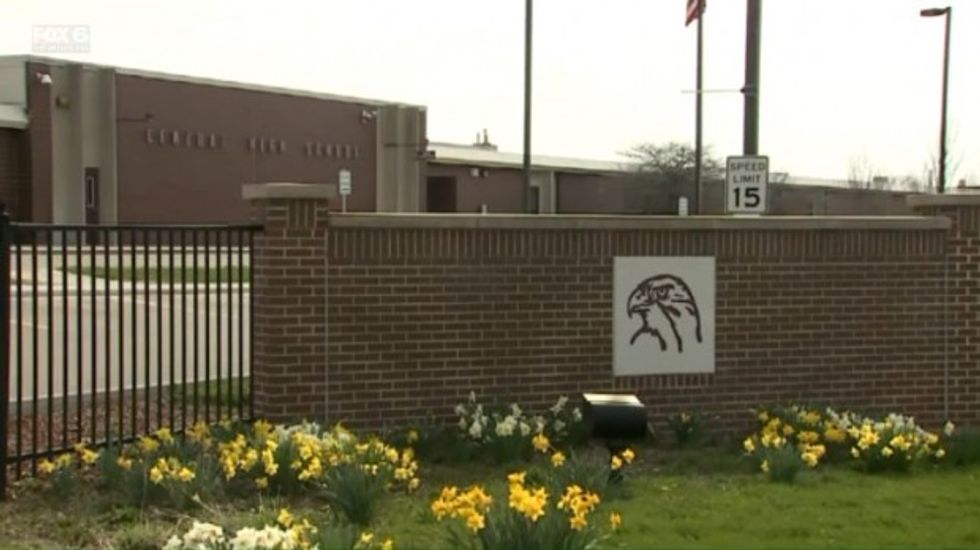 Image source: WITI-TV

The decision comes after a student recently wore a Ku Klux Klan costume for a class presentation and a 15-year-old freshman reported months of racially charged bullying.
"We are moving forward with specific actions for developing greater understandings regarding racial sensitivity on top of understanding and acceptance for all," Principal Lisa Albrecht told USA Today in an email, offering no further comment.
Niccole Simmons, a parent who complained to the DOJ about the school, celebrated the initiative as a positive move forward.
"That's great. That was the goal — to get somebody in there who could help," Simmons said. Simmons' 15-year-old biracial daughter, Mykah, claims that she was bullied for months on social media after arriving at Westosha last fall.
Mykah told the Milwaukee Journal Sentinel earlier this month that she has been physically accosted, harassed on social media and threatened with lynching at the predominantly white school. She also claimed that at one point, she found a racial slur carved into a desk.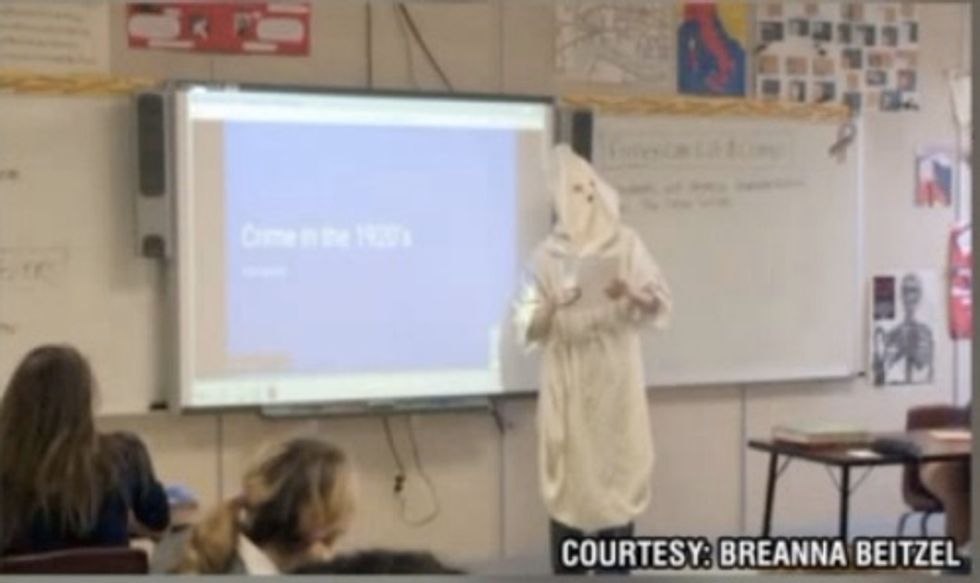 Image source: WITI-TV

Just last month, a male student wore a KKK costume in his English class. He reportedly did so during a presentation on crime in the 1920s. Some have argued, however, that the incident was blown way out of proportion.
Principal Albrecht told TheBlaze last month that the student who first posted the photo of the student in the KKK outfit "cannot believe the firestorm it started."
"If this student acted in a malicious manner, with a purpose to degrade one based on race, I would definitely have responded in a different way," Albrecht said in an email. "However, for this incident, where the student feels as bad as those he unintentionally offended, the key is to help those understand they need to accept responsibility, apologize and move forward."
Veronica King, president of the Kenosha County branch of the NAACP, told USA Today that Westosha Superintendent Scott Pierce had reached out to the DOJ's Community Relations Service after the Journal Sentinel published the article about Mykah's experience with racial bullying.
King said the Journal Sentinel piece "opened the dialogue so not only students but parents could come forward."
"I think, before that, people were afraid to speak up," she added.