ATLANTA (TheBlaze/AP) -- A suspect was arrested after a sheriff's deputy was shot in the face during a traffic stop south of Atlanta, Georgia authorities said.
Joe Lee Garrett, 24, was arrested just hours after the shooting happened about 7:30 p.m. Saturday, Russell County Sheriff Heath Taylor told WTVM-TV. Police said Garrett turned himself in and was transported to Russell County Jail. He is being charged with aggravated assault on a police officer, and is currently being held as a fugitive from justice in relation to the shooting.
Police also reportedly arrested Lytishia Horace in connection to the shooting.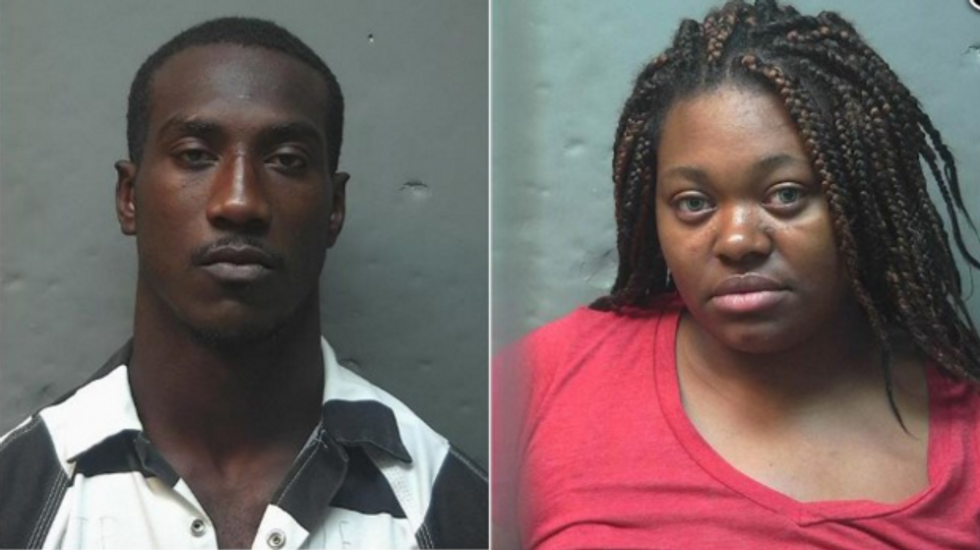 Source: Russell County Jail
Police previously said three people were inside a 1994 blue Chevrolet Caprice on I-85 southbound, about 80 miles south of downtown Atlanta, when they were stopped by the deputy. It was not immediately known why the sheriff's deputy stopped the car.
The deputy suffered a single shot to the face, above the left eye, while walking up to the vehicle Jolley said.
He was rushed to a hospital and is being treated. The condition of the unidentified deputy was not immediately known Saturday night.
Police were searching for the suspects, whose car was caught on the deputy's dash cam video.
WTVM.com-Columbus, GA News Weather & Sports
---