The Cincinnati Police Department announced Tuesday that they are investigating the parents of a child who fell into the gorilla exhibit at the Cincinnati Zoo on Saturday.
CPD statement on Cincinnati Zoo incident: We are closely reviewing the facts of the case. Updates will be provided. https://t.co/8FkPKYliYC

— Cincinnati Police Department (@Cincinnati Police Department) 1464727554.0
Age of child verified... The child involved in this incident is three years old.

— Cincinnati Police Department (@Cincinnati Police Department) 1464731893.0
The Cincinnati Zoo has been at the center of a national controversy after zookeepers shot and killed a 17-year-old, 450-pound gorilla named Harambe in order to save a child that had fallen into the exhibit.
Over the course of 10 minutes, the gorilla dragged the child through the enclosure, and zoo officials determined that tranquilizers would not subdue him in time to save the child's life.
A spokesperson for the Cincinnati Police Department said in a statement that their probe is consistent with department policy and only pertains to "the actions of the parents/family that led up to the incident" and is "not related to the operation or safety of the Cincinnati Zoo."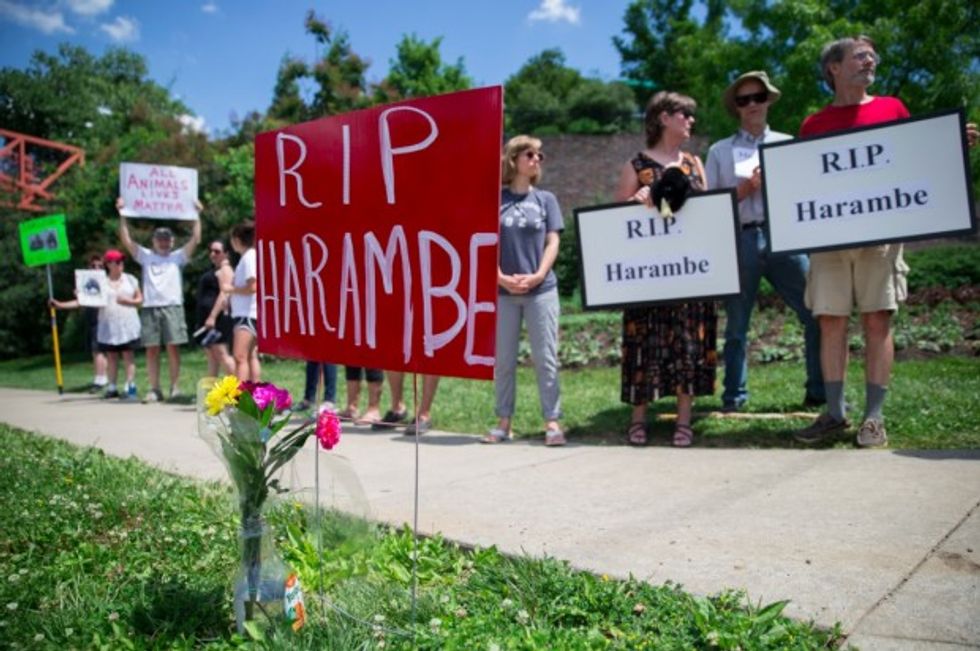 Animal rights activists and mourners gather for a Memorial Day vigil outside the Cincinnati Zoo & Botanical Garden, Monday, May 30, 2016 in Cincinnati for Harambe, the gorilla killed Saturday at the Cincinnati Zoo after a 4-year-old boy slipped into an exhibit and a special zoo response team concluded his life was in danger. There has been an outpouring on social media of people upset about the killing of the member of an endangered species. (AP Photo/John Minchillo)
Following the incident, some have protested the death of the western lowland silverback, a member of an endangered species.
Thane Maynard, the Cincinnati Zoo's director defended the zookeepers who acted to save the child, telling reporters on Monday that "We stand by our decision."
"People can Monday-morning quarterback about the situation, but I am proud of the fast response and decisiveness of the team," Maynard said. "It was a tough decision and we did not take it lightly to shoot our animal and it was a little boy's life."