Howard Krongard, a former State Department top watchdog, said he would have immediately investigated Hillary Clinton's use of a private server during her tenure of secretary of state had he been inspector general at the time of her appointment.
Krongard, appointed by President George W. Bush, served as the agency's inspector general from 2005 to 2008. In an interview with Fox News, Krongard said he had his own problems with Clinton's persistence that her private server was permissible.
"Certainly to my knowledge at least, Secretary [Condoleezza] Rice did not have a personal server," Krongard said in an interview with Fox News. "I certainly never either sent an email to one or received an email from one."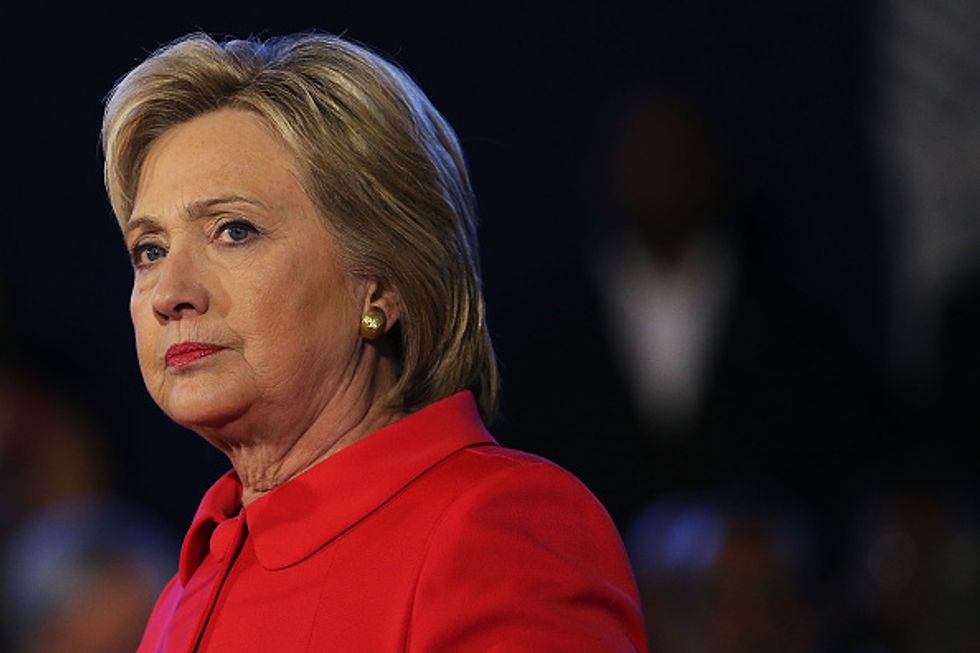 Democratic presidential candidate Hillary Clinton speaks to voters in South Carolina. (Getty Images/ Spencer Platt)
"I would have been stunned had I been asked to send an email to her at a personal server, private address," he continued. "I would have declined to do so on security grounds, and if she had sent one to me, I probably would have started an investigation."
Clinton, the Democratic presidential front-runner, has repeatedly said, even after the current inspector general's report was released, that her use of her server was not "unprecedented" as other secretaries of state did the same thing.
However, as Krongard noted in his interview with Fox News, the IG report specifically contradicts that claim as it revealed that only Colin Powell used a personal email and only occasionally. He also worked with the State Department to ensure his email was secure — something the report found that Clinton did not do.
Krongard also said that there was no Senate-approved inspector general in place during Clinton's four-year tenure as secretary of state. Without that watchdog, Krongard suggested, Clinton benefited from a lack of oversight.
"I would've been the most unpopular person in that building [had I been there]," Krongard told Fox News. "They are the people who enforce the rules, and there was no one enforcing the rules during that time."
Krongard also challenged how classified material ended up on Clinton's server — a feat he said "may not have been easy" given the restrictions in place in the State Department with regard to copy machines and computer networks.
—
Follow Kaitlyn Schallhorn (@K_Schallhorn) on Twitter