Popular evangelist Christine Caine travels more than 300,000 miles each year, cross-crossing the globe as she addresses diverse Christian audiences and runs A21, her international nonprofit aimed at combating human trafficking.
It's an dynamic that gives Caine, author of the new book "Unashamed," a unique perspective on the state of the Christian church. So, when she was recently asked how she responds to those who claim that faith is dying and on the decline, the evangelist erupted with laughter.
"They need to get out more. That's my reaction ... you are in such a small little circle," she told The Church Boys podcast of such critics. "The church has never been more vibrant on the Earth, the church has never been more alive on the Earth, the church has never been more widespread on the Earth, we've never been reaching more people as we are today, there have never been the numbers coming to faith as there are today."
And Caine wasn't done there, saying that this is "the greatest time on Earth, in history to be part of the church of Jesus Christ."
Listen to Caine discuss the state of the Christian church at the 25:00-mark below:
While polls have recently shown that there is a decline in the proportion of those who call themselves "Christian" — a nominal measure — Caine said that she believes that, rather than a sweeping decline in faith, something more defined is happening.
"I'll tell you what's declining and dying — nominal religion, dead empty religious works, that's dying," she said. "But who cares?"
As for genuine Christianity, Caine said that the collective church is "glorious" and flourishing across the world. While she said that Christianity is in good shape overall, Caine also issued a warning when it comes to the current state of culture in North America.
"We're not in Kansas anymore. I think Christianity — particularly here as we've known it in America ... we have to be living a dynamic, vibrant everyday faith, not a sunday faith, not a fake faith, not a religious faith that's based on rules and relations," she said. "And we have to learn what it truly means to love our neighbor as ourselves."
Caine called on Christians to engage the world and not run from it, while helping to usher in biblical transformation, saying that such a balance can be achieved when each believer has a genuine and "interconnected faith life."
"We cannot be saying one thing out there and living another thing internally," she said.
Caine also spoke about some very personal issues that she's faced in her own life, including an internal battle against shame — an issue with which she believes many other Christians have also struggled.
"I was left in a hospital unnamed and unwanted when I was born," Caine said, adding that she was later a victim of sexual abuse. "I fundamentally always felt this sense of unworthiness."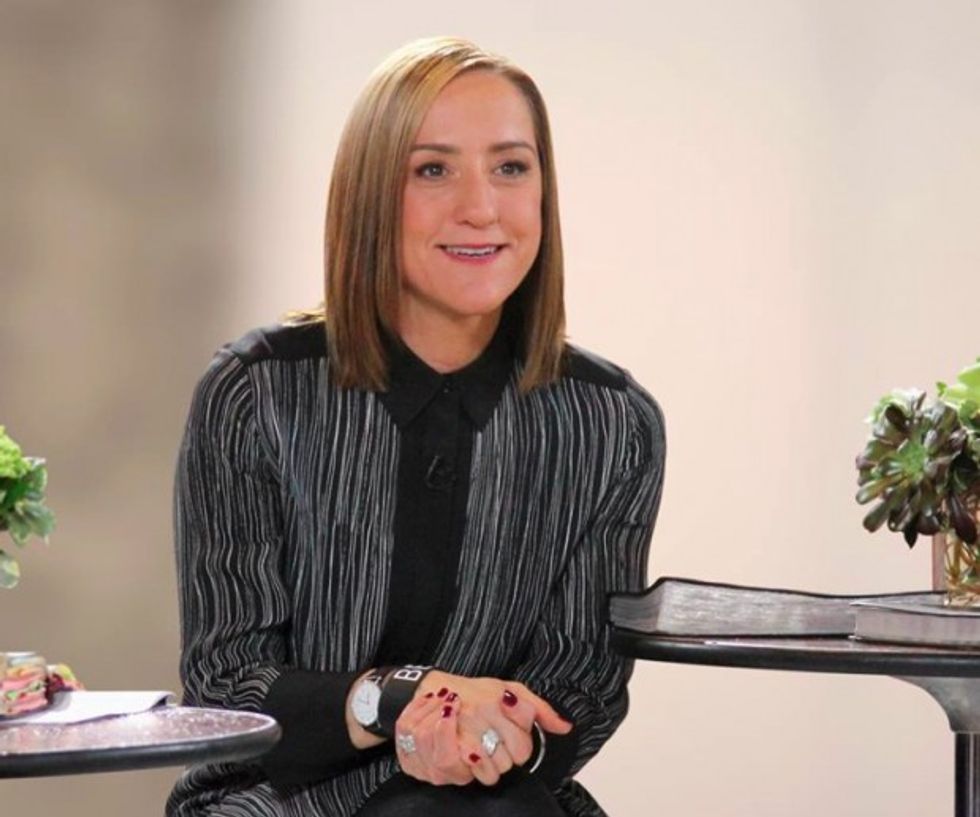 Evangelist Christine Caine (Facebook/Christine Caine)
It's a feeling that she believes is running rampant in today's culture, as so many feel that they are not rich, smart or talented enough.
"You never kind of feel enough of anything," Caine said, adding that she hopes to "help people understand we are fundamentally worthy, because we were created in the image of God."
Part of Caine's own journey, which she extensively discusses in "Unashamed: Drop the Baggage, Pick up Your Freedom, Fulfill Your Destiny," dealt looking past her pain and learning to truly trust the Lord.
"The Bible says that God is light and in him there is no darkness," she said. "Now, it took me a long time to move that truth from an intellectual belief to a heart belief that God has no dark side. For years, I was like, 'If you were good, why did you let those bad things happen to me?'"
Eventually, Caine said that she came to understand that "we live in a fallen world and bad things happen to good people" — a lesson that she's hoping to help others learn as well.
--
Follow the author of this story on Twitter and Facebook and check out his new book "The Armageddon Code: One Journalist's Quest for End-Times Answers":