Surveillance video reportedly shows the moment a man used a tire iron to beat his wife's alleged would-be rapist in a Bronx apartment complex.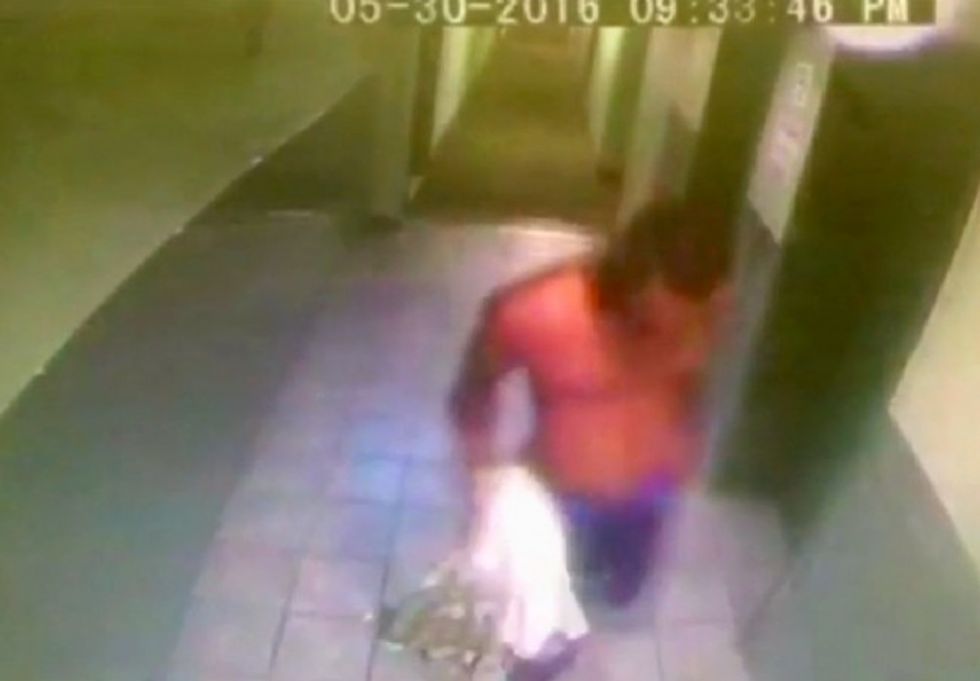 Image source: News12
The clip reportedly shows a shirtless Earl Nash, 43, in a hallway at the Claremont Village apartment about 9:30 p.m. Monday when 61-year-old Mamadou Diallo appears to exit an elevator, spot Nash and hit him with a tire iron.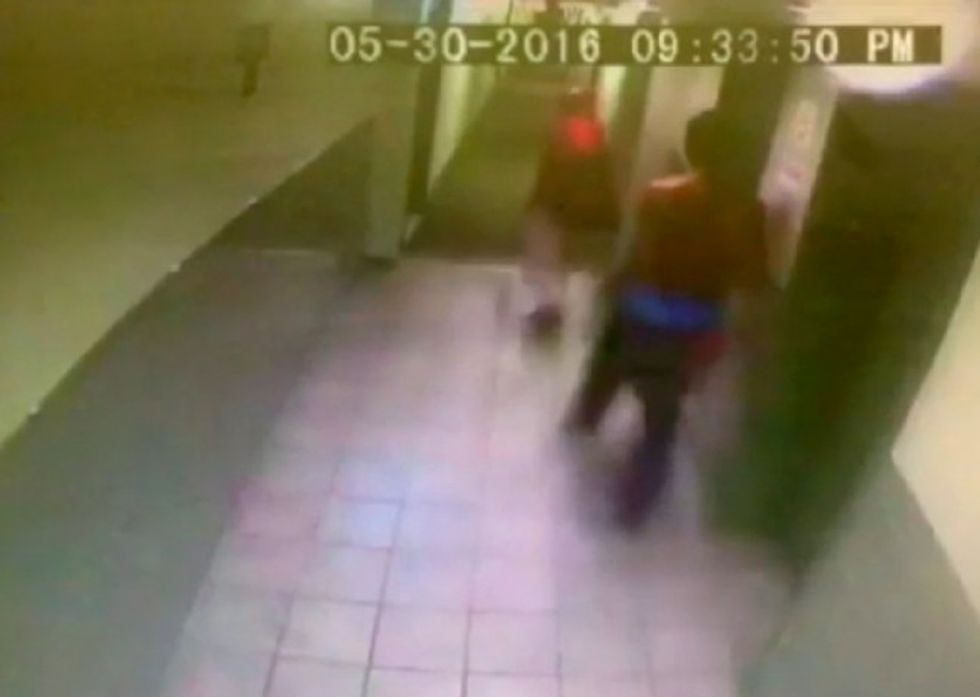 Image source: News12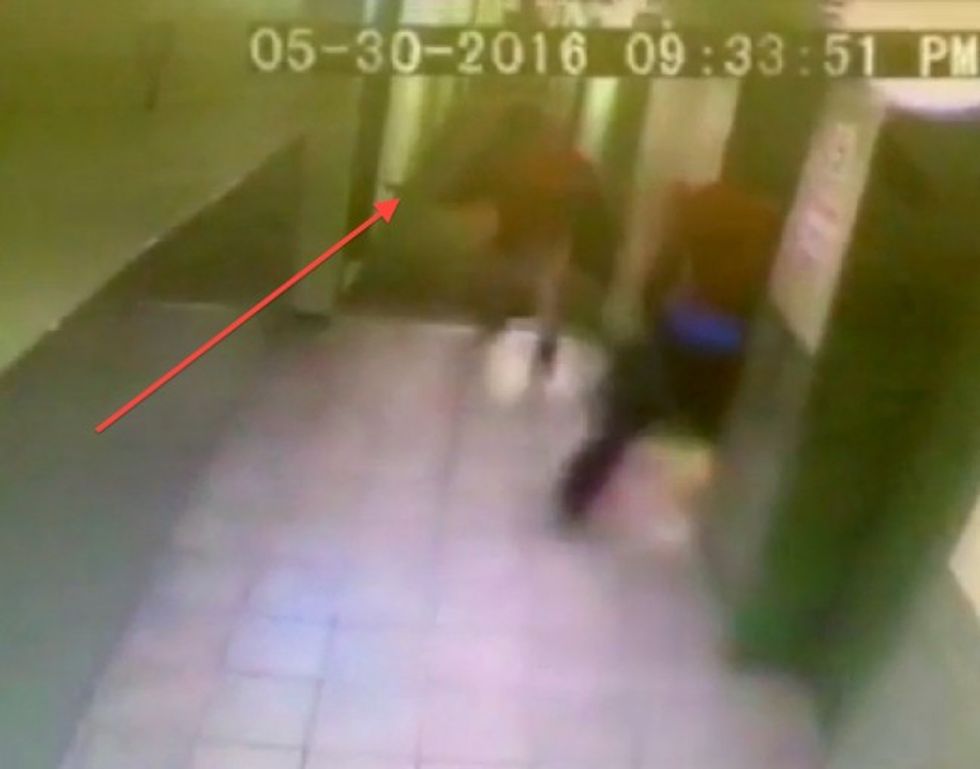 Image source: News12
Earlier Nash allegedly barged into Diallo's unit while his wife Nenegale was inside, ripped off her clothes and beat her. She said her assailant told her he was going to rape her, DNAInfo reported. She broke away and called her husband on the phone, WNYW-TV reported, at which point Nash took off.
Nash died at a hospital after police found him unresponsive with head and body trauma. Diallo was charged Tuesday with manslaughter, but the charges were later reduced to assault. A crowd cheered as Diallo walked out of court with his lawyer, WNYW reported.
Neighbors said Nash had been acting aggressively toward other women in the complex, WNYW added.
News 12 obtained the clip and reported that police said it was recorded just after Nash broke into the couple's apartment.
(H/T: New York Daily News)