PHOENIX (TheBlaze/AP) -- The Phoenix mother had been transported to the hospital covered in blood with stab wounds to her neck and abdomen when police officers searching her house opened a closet to a grim discovery.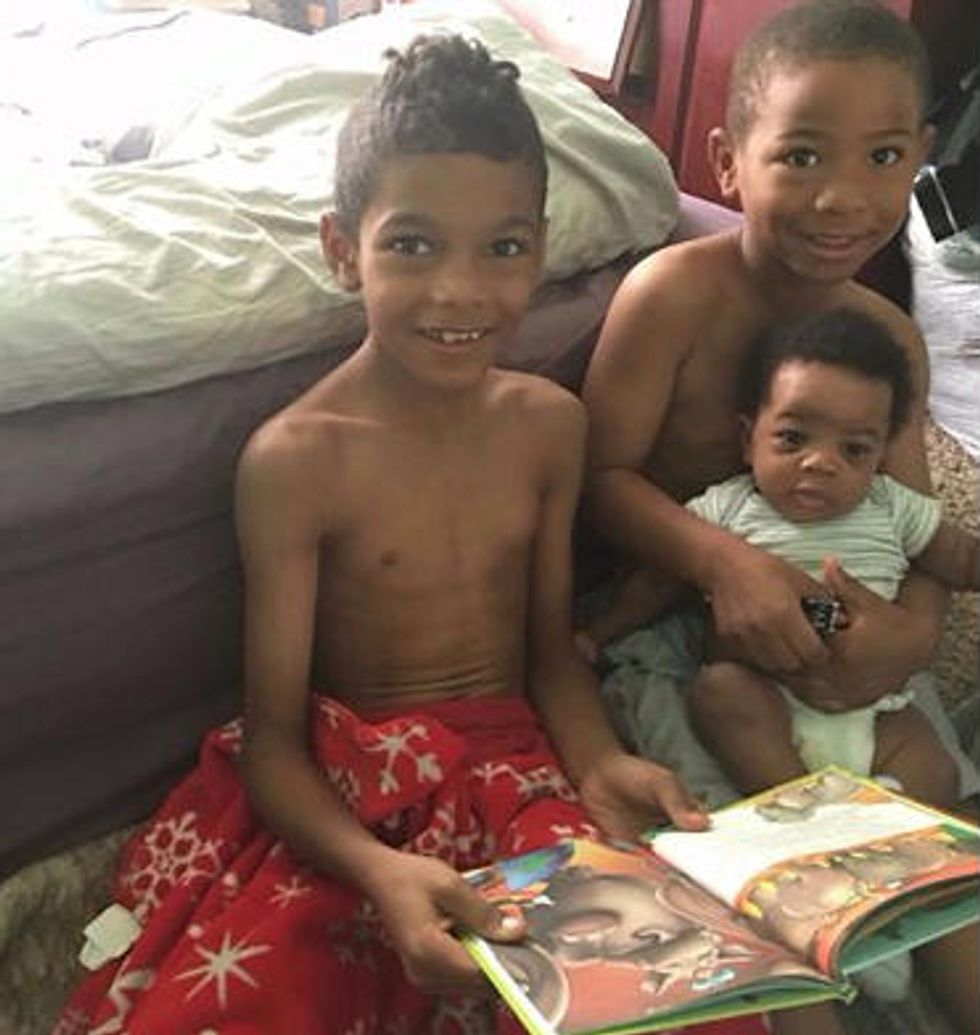 Image source: KPNX-TV
Inside officers found the partially dismembered bodies of her three young sons.
Police discovered the dead boys - who were identified as 8-year-old Jaikare Rahaman, 5-year-old Jeremiah Adams and 2-month-old Avery Robinson — in a closet full of miscellaneous items.
Phoenix police Sgt. Trent Crump said the youngest boy's body was in a suitcase.
Crump said the children appeared to have been stabbed to death and "parts of their bodies were dismembered."
The mother's brother arrived at the home around 11:30 p.m. Wednesday. The mother was speaking to him incoherently when he got there. That's when KPNX-TV reported the mother locked her brother outside of the house and stabbed herself.
The brother eventually made it into the home, where he found the woman's body with self-inflicted stab wounds, and called police. Police found the children's bodies in a closet shortly after responding to the incident.
The 29-year-old mother is in the hospital in critical condition with self-inflicted stab wounds. Police say she is the primary suspect and will face charges.
—