Former NFL punter Chris Kluwe took to Twitter Wednesday to offer his theory as to who was responsible for the day's UCLA shooting — "gun nuts" and the National Rifle Association.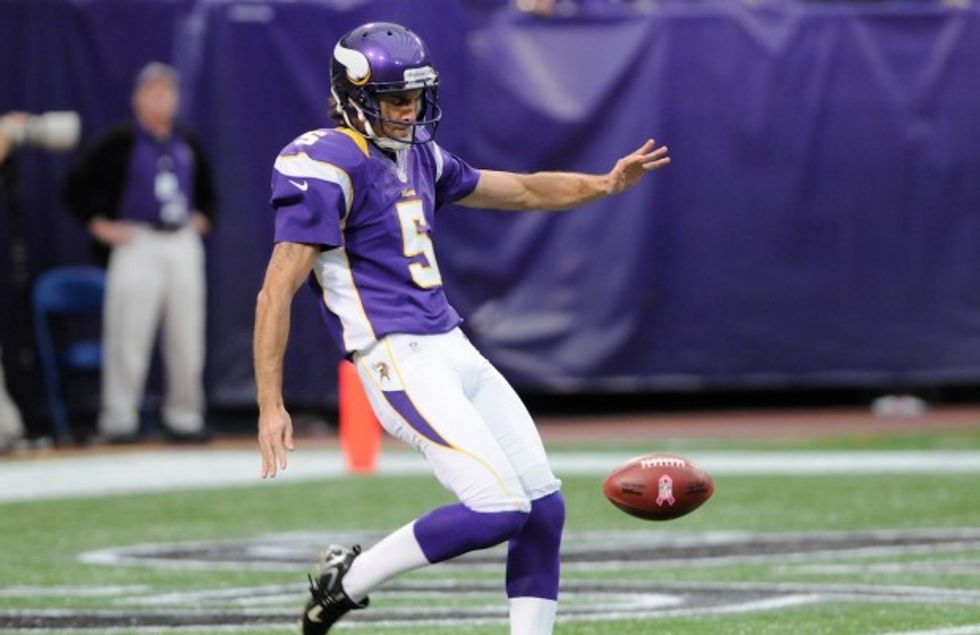 Minnesota Vikings punter Chris Kluwe punts during a game in Minneapolis Oct. 21, 2012. (AP Photo/Jim Mone)
Los Angeles police told the Los Angeles Times that two people were killed in what turned out to be a murder-suicide at the L.A. campus.
Police identified the victim as William S. Klug, a mechanical engineering professor at the university. The shooter was not identified by police until Thursday.
But that didn't stop Kluwe, an outspoken liberal activist, from speculating that the NRA was responsible:
In 2014, Kluwe accused the Minnesota Vikings' management of working to cut him from the team due to his vocal support for same-sex marriage.
Police said there is "no continuing threat to UCLA's campus" at this time, according to the Times.
This post has been updated.