An Iraqi Christian mother in her 30s who escaped the Muslim terror group known as the Islamic State spoke out recently about her traumatic experience in captivity.
In an interview with the non-profit group In Defense of Christians, the mother of three, whose name was kept anonymous for her own protection, claimed that IS fighters "married and divorced" her as many as nine times a night as "justification" to rape her repeatedly.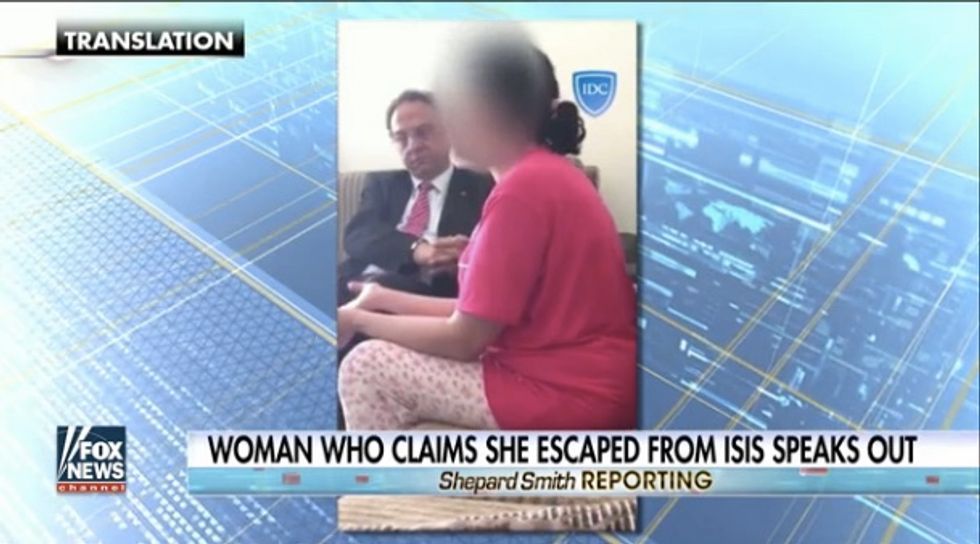 Image source: Fox News
"They had me whenever they would desire it. Especially this one, Farouk, who was obsessed with me and he would say, 'I like the people of Jesus,'" the woman told IDC, who shared the interview footage with Fox News.
In parts of the video, the woman can be heard crying and shaking when recalling her time as a prisoner in the terror group's Iraqi stronghold of Mosul.
"What wedding? For them it was a wedding, but what kind of wedding is this?" she asked.
According to the woman, her husband disappeared after IS took over Mosul in 2014.
"People were leaving, everyone was leaving, I mean, even the Muslims were leaving," she recalled. "But I didn't have anybody and I had hope in my husband and I said to myself, 'If I left, where would I go?' I had no idea where I would go to, so I stayed." s
IS militants identified the woman as Christian by a cross she had tattooed on her arm.
"She asked for her story to be heard in the United States – that it is happening not only to her," In Defense of Christians President Toufic Baaklini told Fox. "It's happened to many, many Christians, Yazidis and Yazidi woman and others."
In March Secretary of State John Kerry formally acknowledged for the first time that the terror group is committing genocide against Christians and other minorities in Irqaq and Syria.
"They just want to live in peace and pray and be free, so the safe haven, a secured area would be the next step for us to help them go back to their homes," Baaklini told Fox.
Watch: