WASHINGTON (AP) — Hillary Clinton has overwhelmed Bernie Sanders in Puerto Rico's Democratic primary, putting her within striking distance of having enough delegates to capture the Democratic presidential nomination.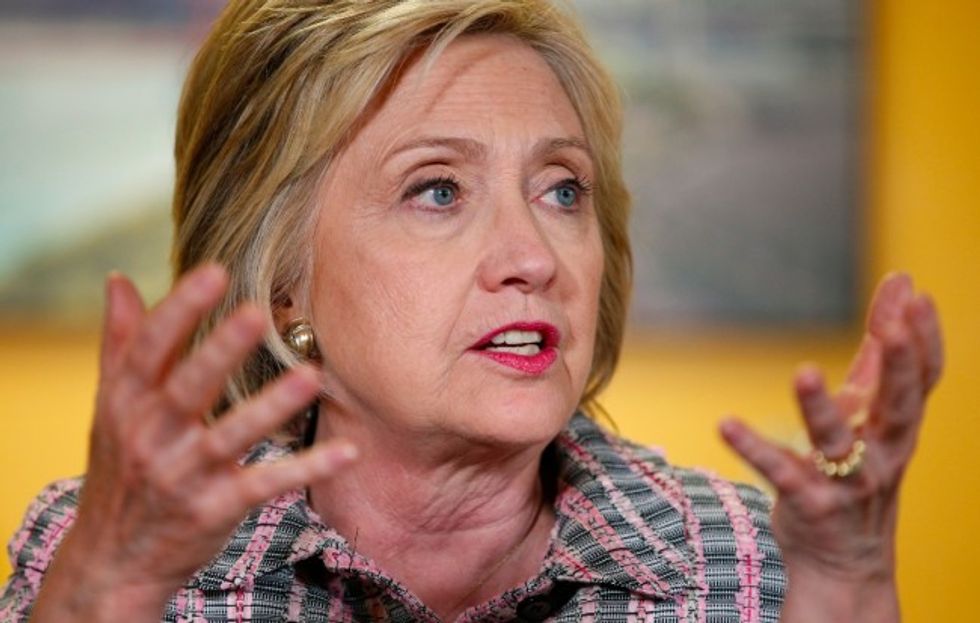 Democratic presidential candidate Hillary Clinton speaks at an event at the Good Day Cafe, Sunday, June 5, 2016, in Vallejo, Calif. (AP Photo/John Locher)
While Puerto Ricans don't cast ballots in the November election, their voice could be decisive.
After a blowout victory Saturday in the U.S. Virgin Islands and a decisive win in the U.S. territory, Clinton is now less than 30 delegates short of the 2,383 needed to win the nomination.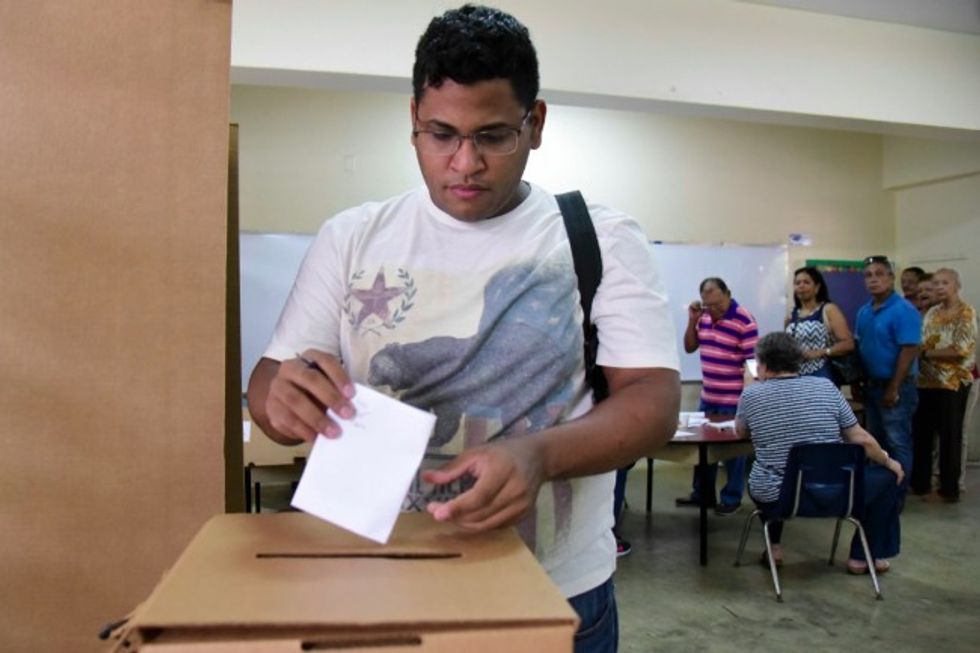 Puerto Rico resident Hector Feliciano votes during the U.S. territory's Democratic primary election at the Luis Llorens Torres Elementary School in San Juan, Puerto Rico, Sunday June 5, 2016. Puerto Ricans frustrated by island's economic crisis are voting in the U.S. territory's Democratic presidential primary, as front-runner Hillary Clinton draws closer to securing the number of delegates needed to win her party's nomination. (AP Photo/Carlos Giusti)
That's according to an Associated Press count.
But the Democratic race wasn't on the minds many voters in Puerto Rico, who instead said they were focused instead on the island's economic crisis and opposition to a proposed federal control board to oversee the territory's $70 billion in debt.