Thousands of atheists assembled at the Lincoln Memorial on Saturday for the much-heralded "Reason Rally" event, but in the wake of the massive secular revival, at least one well-known atheist blogger is asking: "Where was the crowd?"
"For the people who attended Saturday's Reason Rally, it was a wonderful event," wrote Friendly Atheist blogger Hemant Mehta. "But one of the storylines coming out of the event is that, compared to the estimated 30,000 people who showed up in 2012, this Rally brought together far fewer people."
Mehta went on to say that such a dynamic "wasn't supposed to happen" given that the proportion of secular and unaffiliated Americans has grown, there was no inclement weather and there were bigger and more well-known individuals speaking at this year's gathering.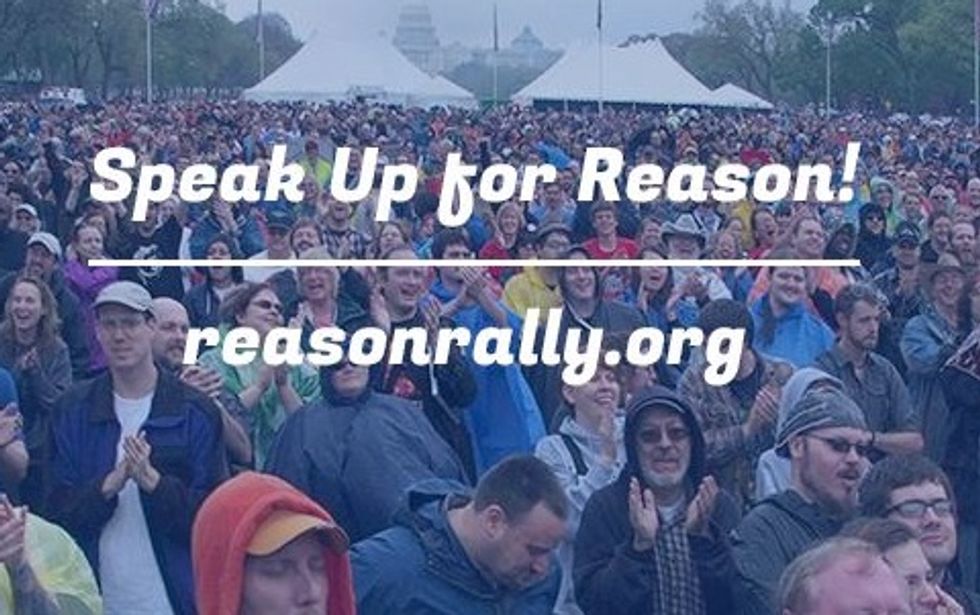 A screen shot from the Reason Rally Facebook page (Facebook/Reason Rally)
"No official crowd estimates have been released. But even in the early afternoon, when the crowd was likely at its peak, nothing I saw suggested '15,000 to 20,000' in attendance, as the organizers told Religion News Service," he continued. "I'd put the range at about half of that, but we'll see."
He then pondered, "Did something go wrong?"
And Mehta isn't alone. Consider that the Christian Post ran the following headline on Monday: "Atheists Scramble to Explain Why Reason Rally Was a Dud After Johnny Depp Cancelation," referencing the actors decision not to attend the event after all.
While Mehta said that, in the scheme of things, attendance isn't the biggest deal, he outlined some of the potential causes for the lower-than-expected turnout. In the end, he said that some people might not have known about the event.
He also posited that the decision not to have as many anti-theists speak and to, instead, focus on secular values could have backfired; rather than being more inclusive than the 2012 event and, in turn, attracting more people, Mehta pondered whether this had the opposite effect.
The blogger also mentioned that there were not many atheist YouTube stars, authors or other personalities on stage who might have helped garner more attention and interest, nor were there any people who had prominently left a specific religion behind.
"Where were the up-and-coming ex-Muslim leaders? Where were the ex-Mormons? Ex-pastors? Young activists? Lawsuit plaintiffs? Victims of religious abuse?" Mehta wrote. "All that said, there's no lineup that would've satisfied everybody."
In the end, Mehta said that he wrote the blog post in an effort to help Reason Rally organizers, among others, see some of the elements that could have been prevented, so that future events can once again take place with more success.
"Let's also not forget how easy it is to play Monday morning quarterback after an event like this," he added. "We can all criticize these things; very few of us are willing to take on the responsibilities of planning and executing a Rally of this magnitude."
Another factor that could have impacted attendance is that some big names like Depp and evolutionary biologist Richard Dawkins ended up not attending the secular event.
As TheBlaze previously reported, Reason Rally organizers said in a recent press release that members of Congress would potentially be "inundated" in the days preceding the massive atheist rally on June 4 by a large group of "voters who don't want religion to guide public policy."
Atheists, agnostics and "nones" visiting Washington D.C. to participate in the Reason Rally were being encouraged to push politicians to fund only "evidence-based sex education."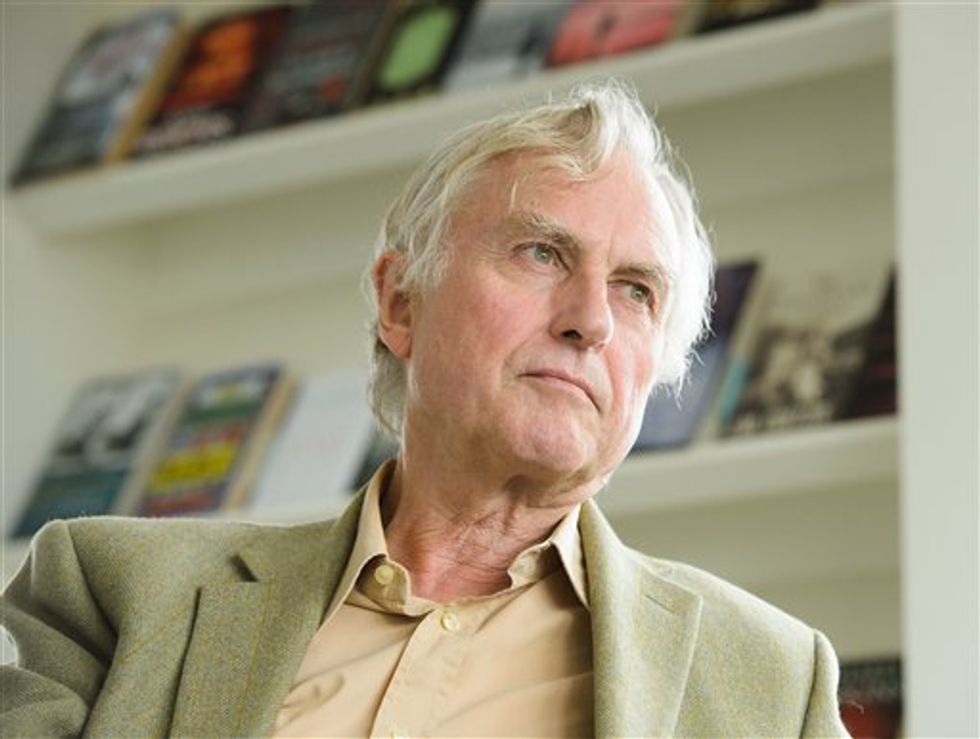 Professor Richard Dawkins, ethologist, evolutionary biologist and author of books including The God Delusion and The Selfish Gene, is seen at Random House, London, on Wednesday, August 14th,2013 (Fiona Hanson/AP)
Earlier this year, Freedom From Religion Foundation co-presidents Annie Laurie Gaylor and Dan Barker sent a letter to President Barack Obama, asking him to court and give credence to atheist voters by attending the Reason Rally.
"We respectfully invite you, in your final year in office, to do something no American president has ever done: reach out to secular America," they wrote. "Such attention from the Office of the President would demonstrate that freethinkers, atheists, agnostics, secular humanists and rationalists are accepted citizens."
Gaylor and Barker then asked Obama to "make a historic appearance" at the Reason Rally, as the event offers Obama "an ideal opportunity for the office of the president" to welcome and address those in attendance, claiming that atheists and agnostics fall victim to "unwarranted stereotypes, putdowns and assumptions that we cannot be good people or good citizens."
Obama didn't take them up on the offer.
(H/T: Christian Post)
--
Follow the author of this story on Twitter and Facebook and check out his new book "The Armageddon Code: One Journalist's Quest for End-Times Answers":