One week after being "suspended" from SiriusXM, Glenn Beck's radio show was back on the satellite radio system Monday, and though he said it's "not even worth" mentioning, the conservative talker took a few minutes to address the issue on his program.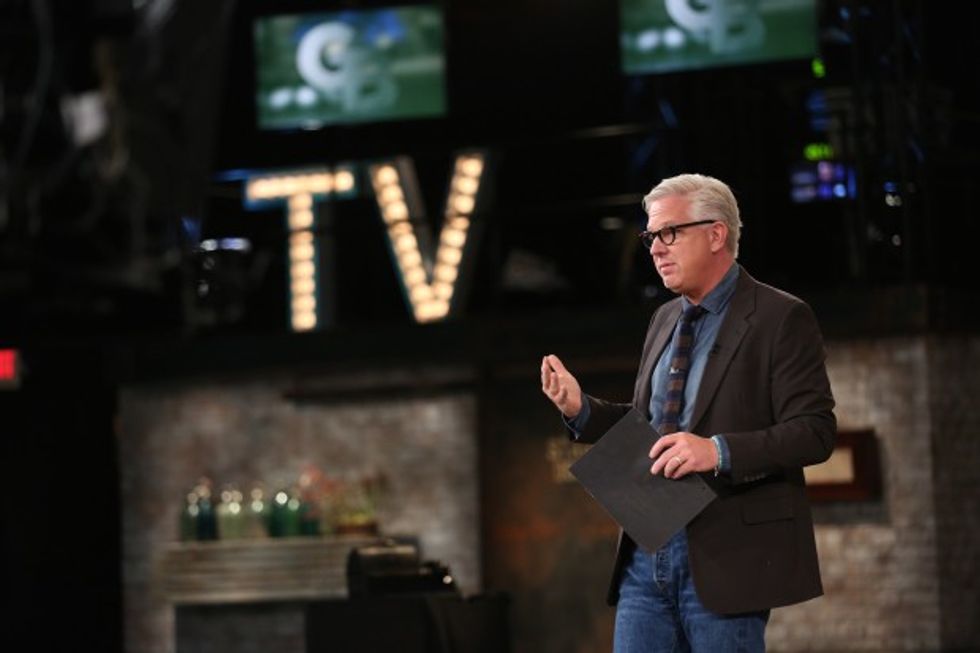 Image source: Glenn Beck
Beck told listeners that he "strongly disagrees" with the decision to pull his show over comments made by author Brad Thor that some interpreted as supportive of assassination should Donald Trump win the presidency in November. Thor and Beck have since sought to clear up the controversy, saying that was not at all what was being suggested.
"I was wildly confused by it because [SiriusXM Vice President and General Manager David Gorab] didn't listen to the segment where we explained it the very next day, nor were we called or talked to," Beck said Monday morning on The Glenn Beck Radio Program.
The host added that he finds it "interesting" that the announcement was first made on a radio show for Breitbart — a publication often at odds with Beck.
Regardless, Beck said he hopes to have a "long relationship" with the broadcasting network, but, if not, it's a "free market," so SiriusXM "can do whatever they want."
"I talked to Dave yesterday, and I said, 'Dave, you don't want to be in business with me? That's totally cool, and we're still friends,'" Beck said. "You don't want to be in business, don't be in business, and no hard feelings. That's what private free market industry is about."
Beck added that he doesn't "agree with silencing voices" but admitted that he doesn't think that was SiriusXM's intention.
Complimentary Clip from TheBlaze TV The full episode of The Glenn Beck Program, along with many other live-streaming shows and thousands of hours of on-demand content, is available on just about any digital device. Click here to watch every Glenn Beck episode from the past 30 days for just $1!
—
Follow the author of this story on Twitter: