One Florida dad became so frustrated with his son's behavior that he sold the 18-year-old's SUV when the teenager skipped work because he was using the vehicle "to drive around and smoke dope with his friends."
Allan Geiger Jr., listed the steel blue 1998 Ford Explorer on Craigslist last week, telling potential buyers that the SUV was the first car he bought for his wayward son, also named Allan, who is "acting all thug and especially not showing me and my wife the respect that we deserve."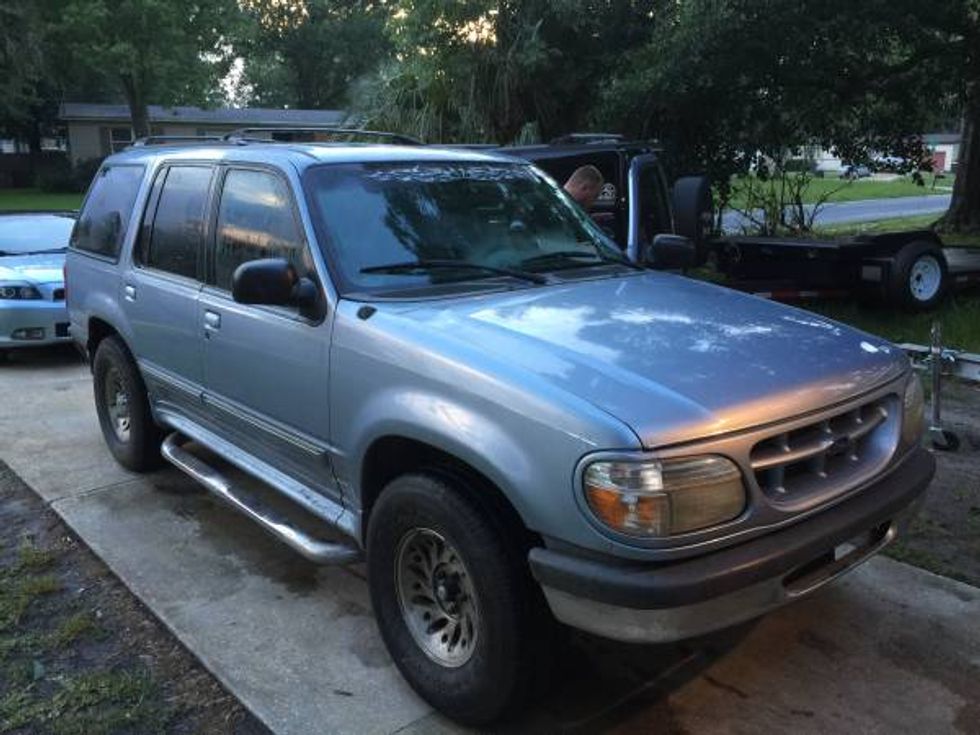 Image source: Craigslist
Adding insult to injury, the Jacksonville father also offered a $250 discount to anyone who lives on the Westside "so [my son] sees it every now and then so it'll remind him of how good he had it!"
Immediately after posting the sale, Geiger felt regret, but his wife told him he needed to follow through with the decision. Since the listing has gone viral, many are now calling Geiger the "dad of the year." The car has since sold.
When the younger Geiger saw the Craigslist ad, he was angry at first. He knew he was acting wrongly — that he shouldn't be smoking weed — but he felt like his father had gone out of his way to mock him. However, when one person later told him he was lucky to have such a dad, his perspective began to change.
"I'm just kind of a hard head, and it never really clicked in until now," the 18-year-old son said, according to the Florida-Times Union.
The father and son have always enjoyed a close relationship, but Geiger reached the final straw last week, when his son missed work twice because of a rash. Then Geiger's wife dropped the teen off at work, and he returned shortly after to inform them he had been fired for no reason.
The truth came out later, however, when the son's employer called to say he was not, in fact, fired, but that he just walked off.
Geiger said his son's discipline had been a major issue in recent months, and he feared his marijuana use would lead to even harsher drugs that could result in prison time. Geiger tried taking away his son's mobile phone and access to social media, but nothing seemed to be working.
So the frustrated father tried something bigger and something his son's friends could see. He told his son he was disappointed in his behavior and, after the frustrations settled down, his teenage namesake said he understood.
"The way I feel toward my dad," he said, "me and him — we've always had a good relationship, a good connection."
His father responded: "I love him to death."
—
Follow the author of this story on Twitter: