Sen. Bernie Sanders was defiant Tuesday night, refusing to concede the Democratic primary and vowing to fight on to the party's convention next month.
"Thank you all, the struggle continues," the 2016 Democratic hopeful said, hours after his opponent Hillary Clinton claimed victory.
Clinton played up the historic aspect of her win, as she becomes the first female presumptive nominee of a major U.S. political party. The Associated Press called the race for Clinton Monday, using a count of both pledged delegates and party insiders, or "superdelegates."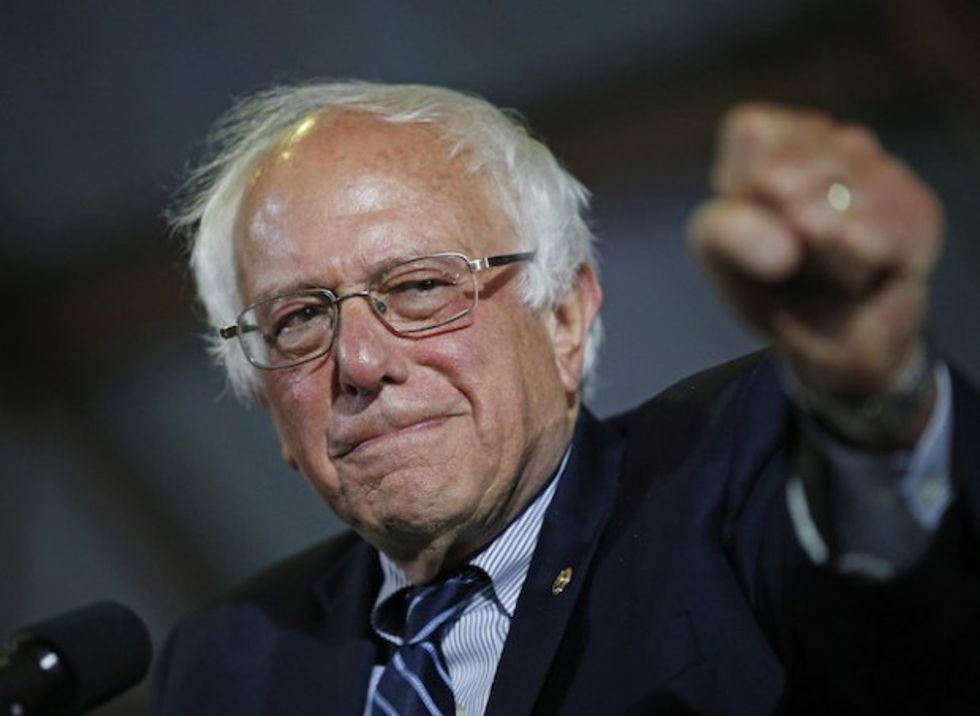 Democratic presidential candidate Sen. Bernie Sanders, I-Vt., speaks at a rally Tuesday in Santa Monica, Calif. (AP/John Locher)
But Sanders made it clear he has no plans to end his campaign until the bitter end.
"We take our fight for social, economic, racial and environmental justice to Philadelphia," he said.
On Tuesday, Sanders won both the North Dakota caucus and Montana primary. Clinton won New Jersey, New Mexico and South Dakota, and she led the biggest prize of the night, California, by 21 points with 37 percent reporting.
Sanders has a rally planned in Washington, D.C. on Thursday, ahead of next Tuesday's primary in the District of Columbia. Sanders also plans to meet at the White House with President Barack Obama on Thursday.
Obama congratulated Clinton today on apparently securing enough delegates to clinch the Democratic nomination.
Despite Obama's warm reaction to Clinton's claim of victory, Sanders said Tuesday that he looks forward to working with the president on his agenda of economic equality and social justice.
—
Follow the author of this story on Twitter and Facebook:
[facebook //www.facebook.com/plugins/like.php?href=