Evangelist Franklin Graham didn't mince words while commenting on his Facebook page this week about the Reason Rally — an atheist gathering that unfolded at the Lincoln Memorial on Saturday.
Graham pointed out the irony that he saw with the event's chosen location, specifically noting that there's a reference to the Almighty that was placed inside of the memorial.
"Isn't it ironic that they met on the grounds of the Lincoln Memorial where these words are engraved in stone: 'We here highly resolve that these dead shall not have died in vain – that this nation UNDER GOD shall have a new birth of freedom,'" Graham wrote. "President Abraham Lincoln acknowledged the inherent role God plays in establishing our rights and freedoms and so did many of our founding fathers."
The evangelist also decried the issues that Reason Rally organizers pinpointed as important to their cause prior to the event: climate change, gay and lesbian issues and reproductive rights, detailing his concern with their mantra.
"The atheists said this was definitely a political event, and they are holding it in an election year because, they 'want to see reason taking precedence over religious-driven ideology," Graham wrote. "This liberal godless kind of what they call 'reason' should concern every freedom-loving American."
He said that the atheists behind the event want to "strip God out of America's past, present and future," and he offered up a warning: "If you remove God, you remove God's hand of blessing. That's been shown over and over throughout history."
Graham's solution? He told his Facebook followers to share their Christian faith in an effort to help bring others into the fold.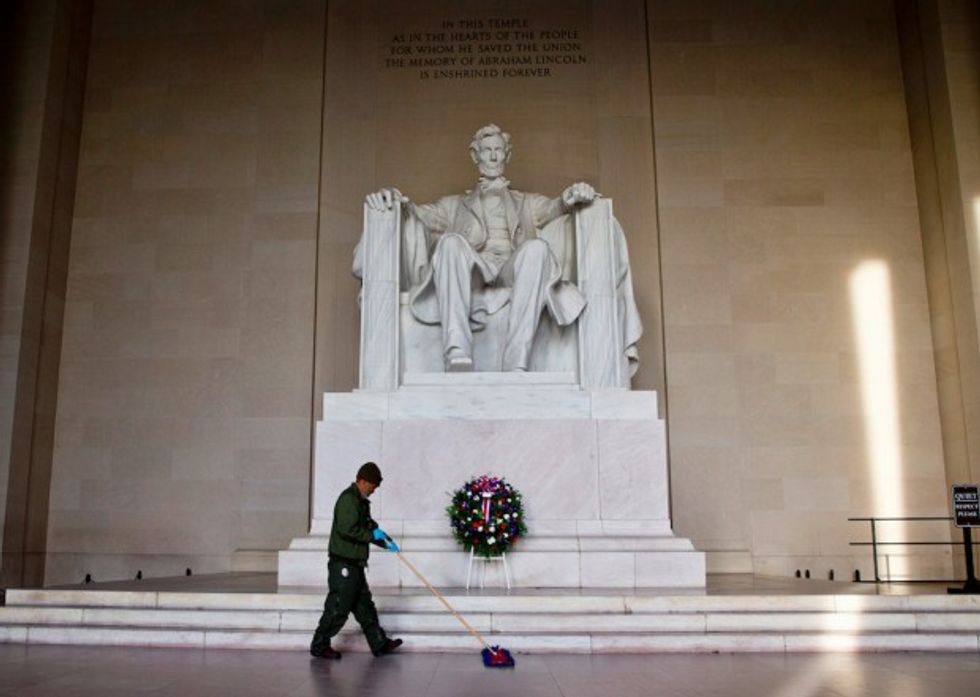 AP Photo/Alex Brandon
As TheBlaze previously reported, thousands of atheists assembled at the Lincoln Memorial on Saturday for the much-heralded Reason Rally, but in the wake of the massive secular revival some have questioned whether the crowd was much smaller than expected.
"For the people who attended Saturday's Reason Rally, it was a wonderful event," wrote Friendly Atheist blogger Hemant Mehta. "But one of the storylines coming out of the event is that, compared to the estimated 30,000 people who showed up in 2012, this Rally brought together far fewer people."
Mehta went on to say that such a dynamic "wasn't supposed to happen" given that the proportion of secular and unaffiliated Americans has grown, there was no inclement weather and there were bigger and more well-known individuals speaking at this year's gathering.
Read more about that here.
--
Follow the author of this story on Twitter and Facebook and check out his new book "The Armageddon Code: One Journalist's Quest for End-Times Answers":