Presumptive Democratic presidential nominee Hillary Clinton leads presumptive Republican presidential nominee Donald Trump heading into a likely matchup this November, according to a Fox News poll released Thursday.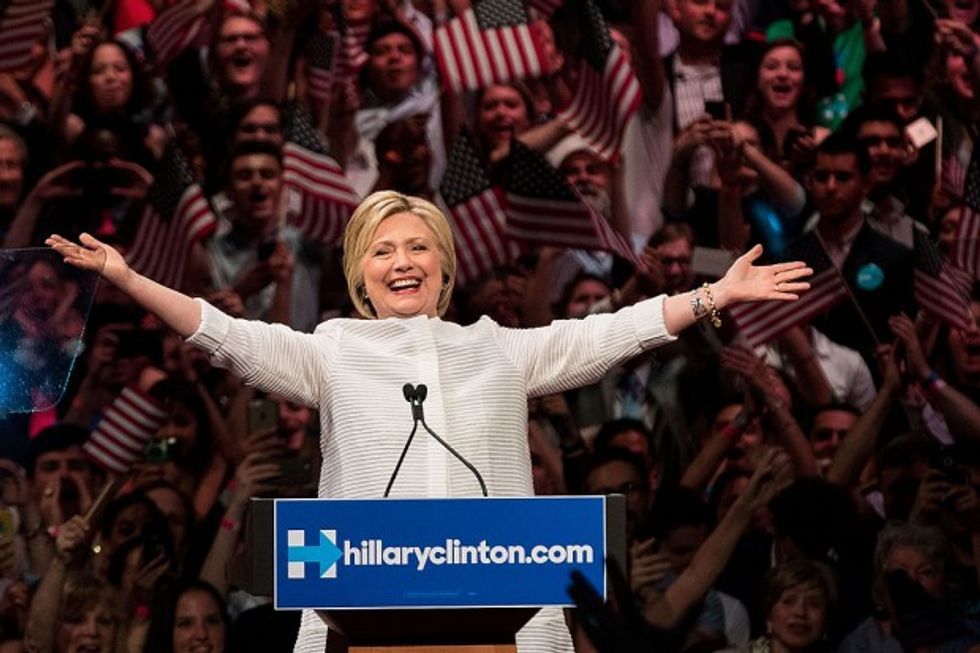 Democratic presidential candidate Hillary Clinton arrives onstage during a primary night rally at the Duggal Greenhouse in the Brooklyn Navy Yard, June 7, 2016 in the Brooklyn borough of New York City. Clinton has secured enough delegates and commitments from superdelegates to become the Democratic Party's presumptive presidential nominee. She will become the first woman in U.S. history to secure the presidential nomination of one of the country's two major political parties. (Photo by Drew Angerer/Getty Images)
Clinton leads Trump by three points, which is within the poll's margin of error. The poll shows Clinton with 42 percent support, followed by Trump at 39 percent.
New @FoxNews poll has Clinton leading Trump pic.twitter.com/7XArFAKqJv

— Kate Scanlon (@kgscanlon) June 9, 2016
Since May's Fox News poll, Clinton has maintained her 42 percent support, while support for Trump has dropped.
When Libertarian presidential candidate former Gov. Gary Johnson is included as an option, Clinton maintains her lead at 39 percent, followed by Trump at 36 percent and Johnson at 12 percent.
Both Clinton and Trump are viewed unfavorably by a majority of voters. Clinton is viewed unfavorably by 56 percent of voters and Trump is viewed unfavorably by 58 percent.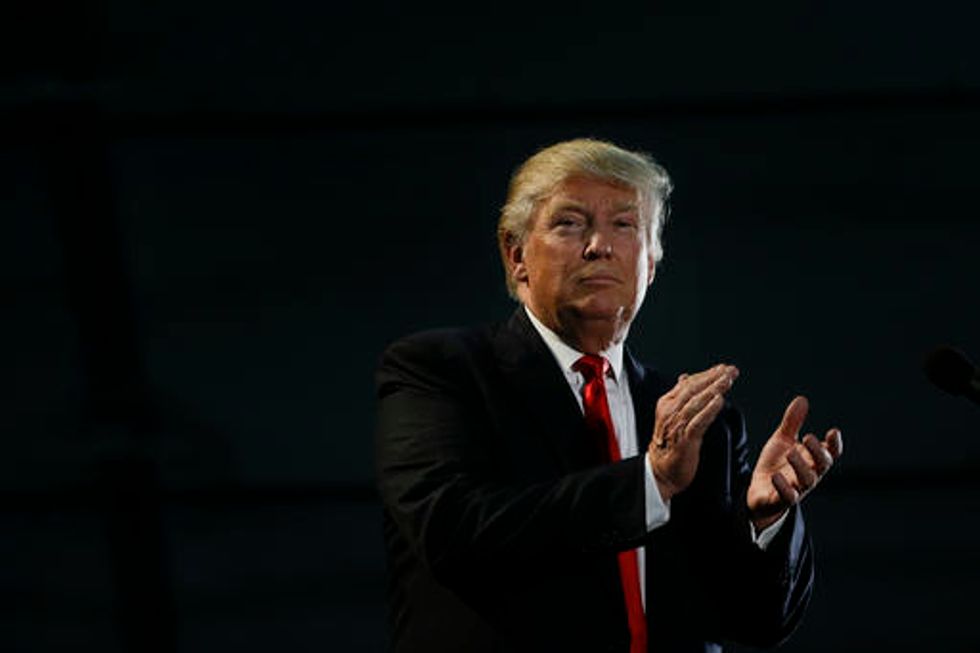 Republican presidential candidate Donald Trump applauds during a rally Thursday in San Jose, Calif. (AP/Jae C. Hong)
According to the poll, 48 percent of Trump supporters said they were "holding their nose" to vote for him, while 51 percent said they were "happy to vote for him." Sixty percent of Clinton supporters are happy to vote for her, while 37 percent said they were holding their nose.
The poll also found that if Democrat Sen. Bernie Sanders had secured his party's nomination, he would lead Trump 49 percent to 38 percent.
Fox notes that the poll was conducted "Sunday through Wednesday -- right as Clinton finally captured enough delegates to secure the Democratic nomination."
—
Follow Kate Scanlon (@kgscanlon) on Twitter