LOS ANGELES (AP) -- An actor who played a police officer on the TV show "The Shield" was sentenced Friday to 40 years to life in prison after tearfully apologizing for fatally shooting his wife but still insisting he didn't mean to kill her.
Michael Jace, 53, was sentenced by a judge in Los Angeles after a jury convicted him last week of second-degree murder in the death of April Jace two years ago.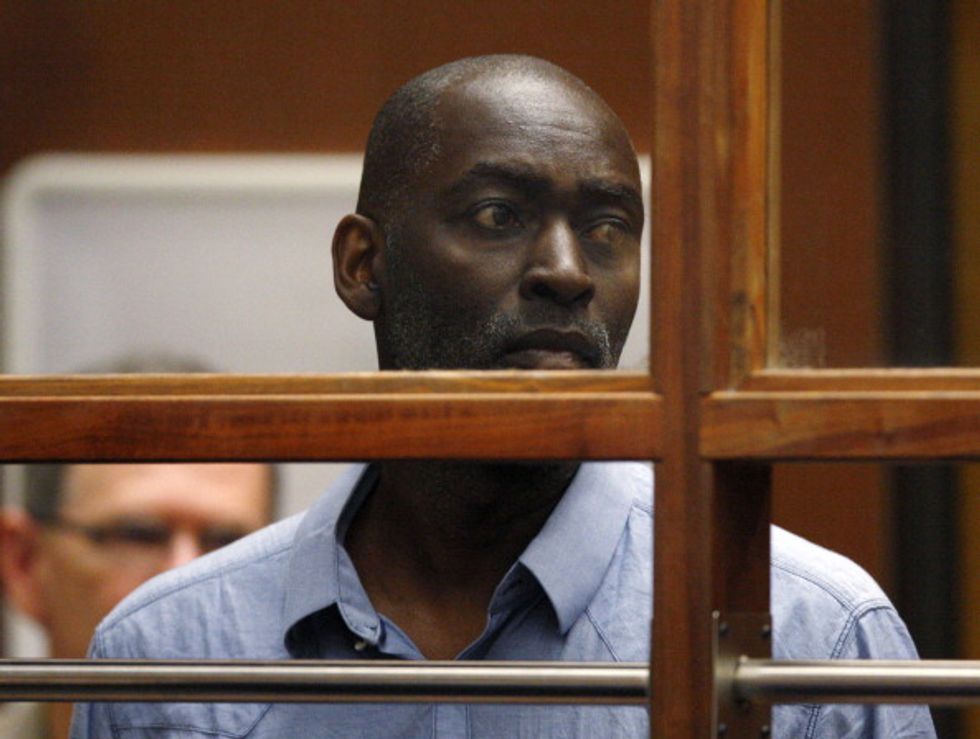 Actor Michael Jace appears in Los Angeles Court for an arraignment on May 22, 2014 in Los Angeles, California. Jace, a cast member of the television drama 'The Shield,'' was charged with murder for allegedly shooting his wife April Jace during an argument at their home. (Photo by David McNew-Pool\Getty Images)
"There is absolutely no justification for my actions on that night," Jace told his wife's family members in court. "I am profoundly sorry for the pain that I've caused everyone."
He said it was important that her family know he didn't commit first-degree murder. "There was no premeditated anything," he said.
"I realize it does not bring her back and it doesn't' help, but it would seem to me to matter," he said.
April Jace's mother, Kay Henry, angrily shook her head and walked out of the courtroom in the middle of his comments.
Henry addressed the court before Jace did, weeping as she talked about her daughter, saying the night she was killed, "we both died."
"My first thought on my mind most mornings is, 'Your daughter has been murdered.' Then I wonder about how I'll do today without her," she said. "I think about how my grandsons will navigate their teen years ... Will they remember their mother and how much she loved them?"
Henry also spoke of nightmares that plague her.
"I dream about violence and danger and death," she said. "I once dreamt about seeing April in a pile of dead bodies but then imagined she had moved her hand only to wake up and realize again that she's dead."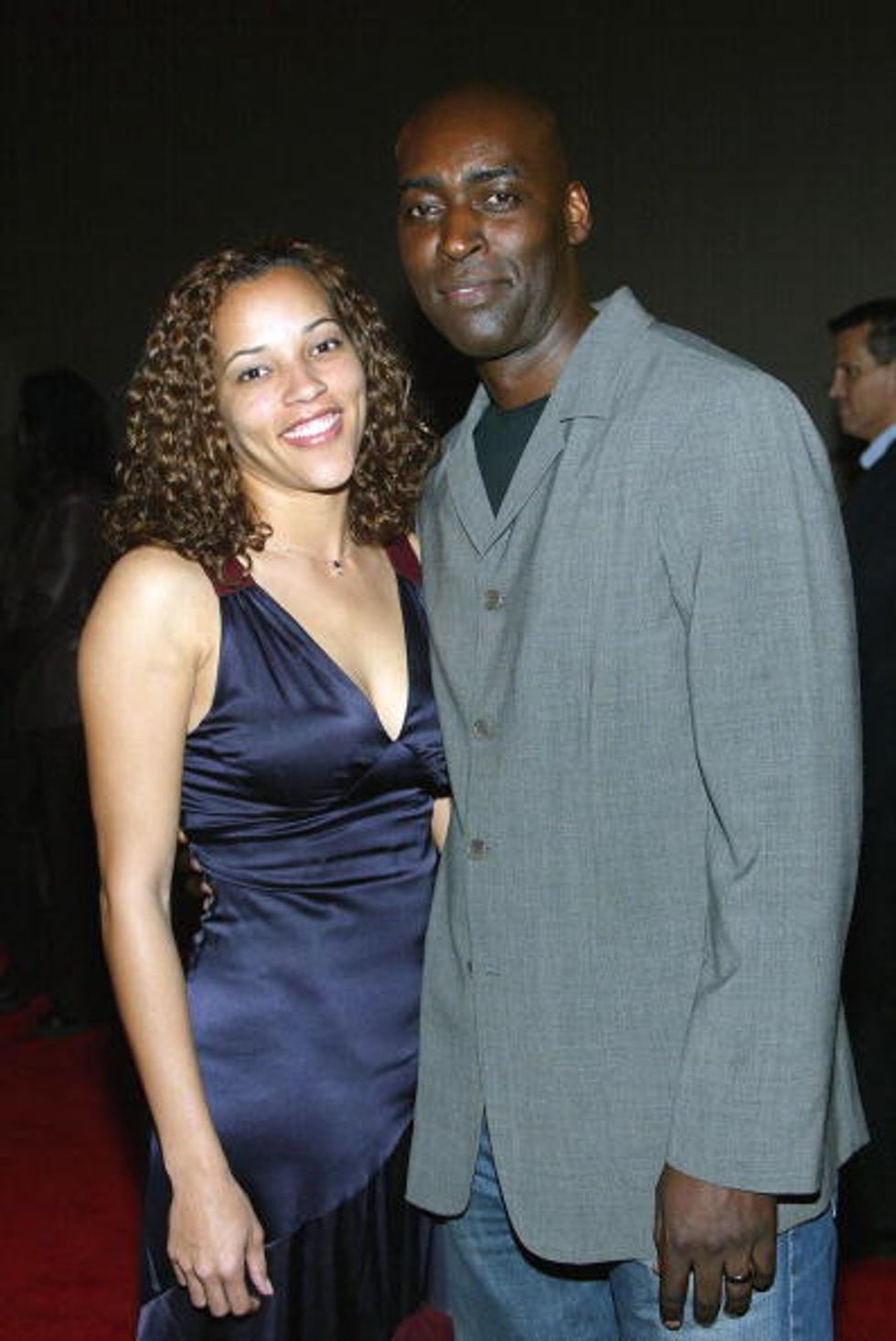 Actor Michael Jace (R) and April Jace attend the third season premiere screening of 'The Shield' at the Zanuck Theater on March 8, 2004 in Los Angeles, California. The series 'The Shield' will premiere on the FX Network on March 9, 2004. (Photo by Frederick M. Brown/Getty Images)April Jace's three sons are also haunted, said her cousin, Monique Lejay, who's now raising the boys.
The two youngest boys witnessed their mother's death at the ages of 8 and 5.
"They awaken through the night with nightmares of being abandoned," Lejay said through tears. "One of them wakes at the crack of dawn before I go to work just to hug me because he fears I will not return home."
She said Jace should never be allowed out of prison so he can live the rest of his days and "mourn the loss of his own life."
Soon after killing April, Jace told detectives he had retrieved the gun to kill himself but couldn't go through with it. Instead, he planned to shoot his wife, an avid runner, in the leg so she would feel pain, Jace said in a recorded interview.
His attorney, Jamon Hicks, told jurors that Jace "snapped" and shot his wife in the heat of passion.
Prosecutor Tannaz Mokayef cited testimony from the couple's now 10-year-old son, who told jurors he heard his father say, "'If you like running, then run to heaven,'" before firing the second time.
"Who is going to argue that this was not an intent to kill?" Mokayef said. "Where else is heaven?"
Mokayef said the actor was upset his wife wanted a divorce and believed she was having an affair, although no evidence was presented during the trial that she was cheating.
Mokayek said Friday that Jace's sentence was appropriate.
"And he's right," she added. "There is no justification for what he did."
Jace's attorney didn't respond to a request for comment Friday.
April Jace, 40, was a financial aid counselor at Biola University. She was married to Michael Jace for nine years.
Michael Jace had small roles in films such as "Planet of the Apes," ''Boogie Nights" and "Forrest Gump."
�