A Georgia judge has been accused of acting outside of his authority in refusing to change the name of a woman who identifies as a transgender man.
Columbia County Superior Court Judge J. David Roper denied Rebeccah Elizabeth Feldhaus' request to change her name to Rowan Elijah Feldhaus, claiming that the new choice was "too masculine and could be misleading and potentially dangerous," the Atlanta Journal-Constitution reported Friday.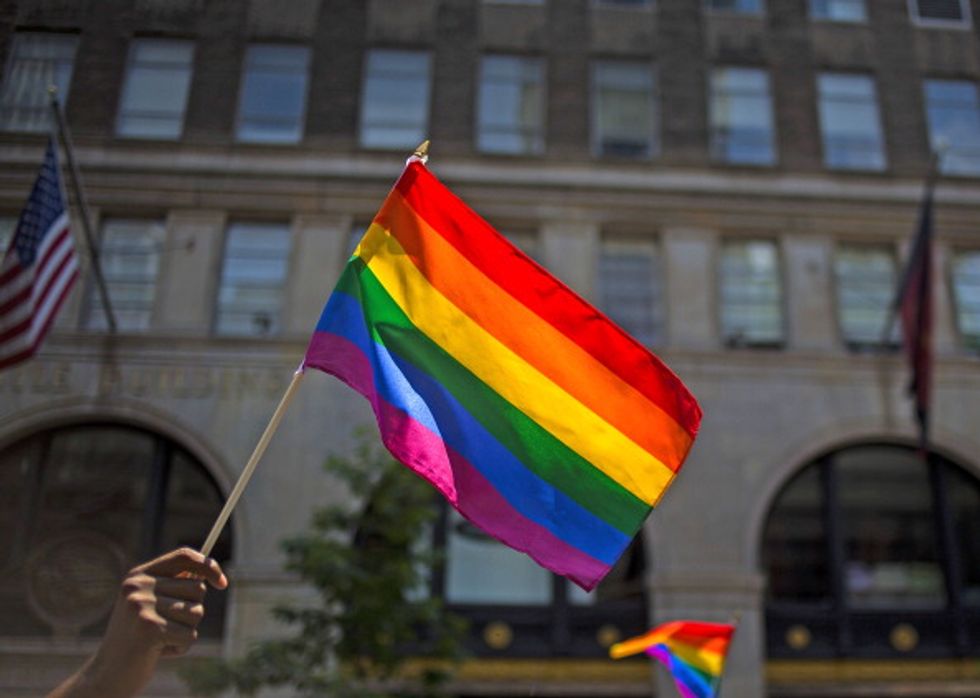 Eric Thayer/Getty Images

Feldhaus' attorneys filed a brief with the Georgia Court of Appeals this week saying that Judge Roper overstepped his bounds.
According to the Journal-Constitution, Roper heard the 24-year-old's appeal for a name change in February and denied in March. Roper specifically took issue with Feldhaus' choice of Elijah as a middle name.
"I don't know anybody named Elijah who's female," Roper said, according to a hearing transcript cited by the paper. "I'm not going to do that. I've never heard of that. And I know who Elijah was, one of the greatest men that ever lived."
Feldhaus, a former sergeant in the Army Reserve who attended Augusta University, told the Journal-Constitution in a statement that she felt insulted and objectified to be denied the name that family, friends and co-workers already use.
"It can be a scary situation when I show up for work or the first day of class and my legal name does not match my public presentation and my gender identity," Feldhaus said. "I just want to change my name so that it reflects who I am."
The Journal-Constitution reported the hearing transcript also reveals that Roper said, "I do not approve of changing names from male to female – male names to obvious female names, and vice versa."
Roper apparently had no problem, however, with "Rowan," a name that, according to him, is acceptable because it is gender-neutral.
The judge also said in his order that granting Feldhaus a masculine name change could create problems when it comes to situations in which gender is often relevant.
He noted restroom usage as a potential safety concern that could also "confuse emergency personnel."
Beth Littrell, a senior attorney with Lambda Legal, told the Journal-Constitution she believes Roper's decision was based on personal opinions as there is no precedent for transgender people exclusively choosing gender-neutral names.
"It really shows that the judge is making it up as he goes along and not following the rules of the law," Littrell said.
Roper has yet to comment on the backlash.