Ben Robbins didn't always dream of founding his own clothing company. His business, Silas Jackson, emerged from a very practical need: He was shorter than average and couldn't find anything that fit him right.
In a recent interview with TheBlaze, Robbins shared his story of breaking into the competitive world of retail fashion.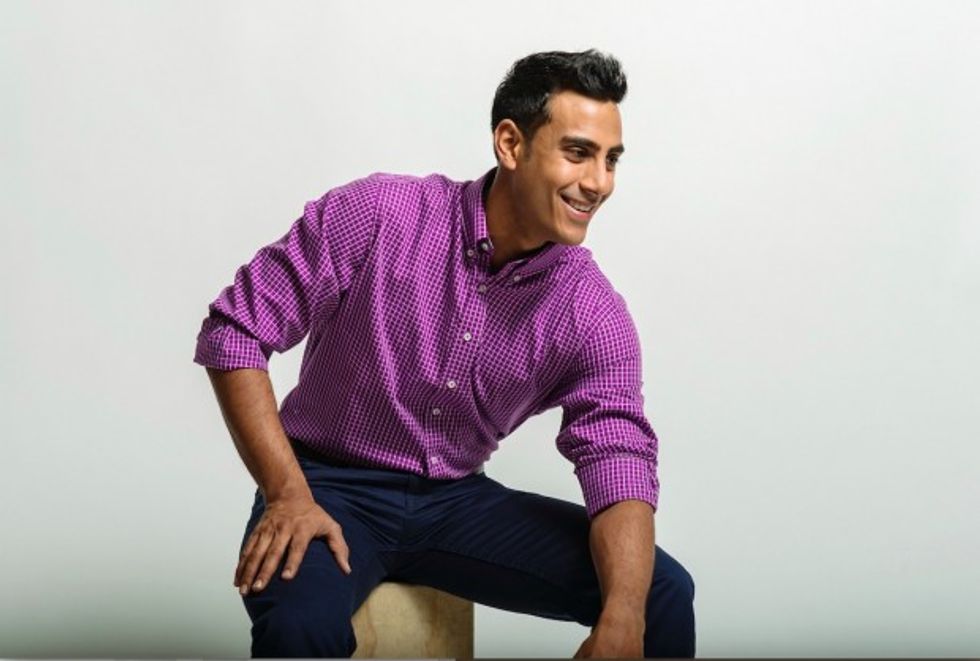 Image source: Ben Robbins/Silas Jackson
"The frustrating experience of shopping for clothes throughout my life was the primary motivator for starting Silas Jackson," Robbins told TheBlaze in an email.
The 34-year-old businessman shared that growing up as a "musical kid" who played the violin and piano at concerts, finding nice clothes that fit well was a struggle that continued into his adult life.
"When I got older, I cared more about style, but shopping was excruciating as only a few things would fit, and invariably what fit didn't look good," Robbins explained. "It's really demoralizing to go from one store and other and find that clothes just aren't made for you … you start to feel like a mutant."
When he got married to his wife, Yana, in 2012, Robbins said he remembers complaining about "how it was inconceivable that guys my height were completely ignored by major brands."
Robbins, who was working for an international trading company at the time, said at that point, "the lightbulb went off."
"This is a real problem," he recalled thinking. "And it's something I could try to solve myself."
That's when Silas Jackson, an online clothing startup specifically for men 5'8" and under, was born.
The New York-based company, named after Robbins' two nephews, Silas and Jackson, was founded in December 2014.
"There is no male equivalent of women's 'petite' sizing," Robbins explained. "As a result, shorter guys like myself can (1) pay up for custom clothes; (2) try to tailor existing clothes (never fits quite right, and costs more money); (3) shop in the boy's department (embarrassing and limited selection); or (4) just dress badly, which is what most shorter guys end up doing."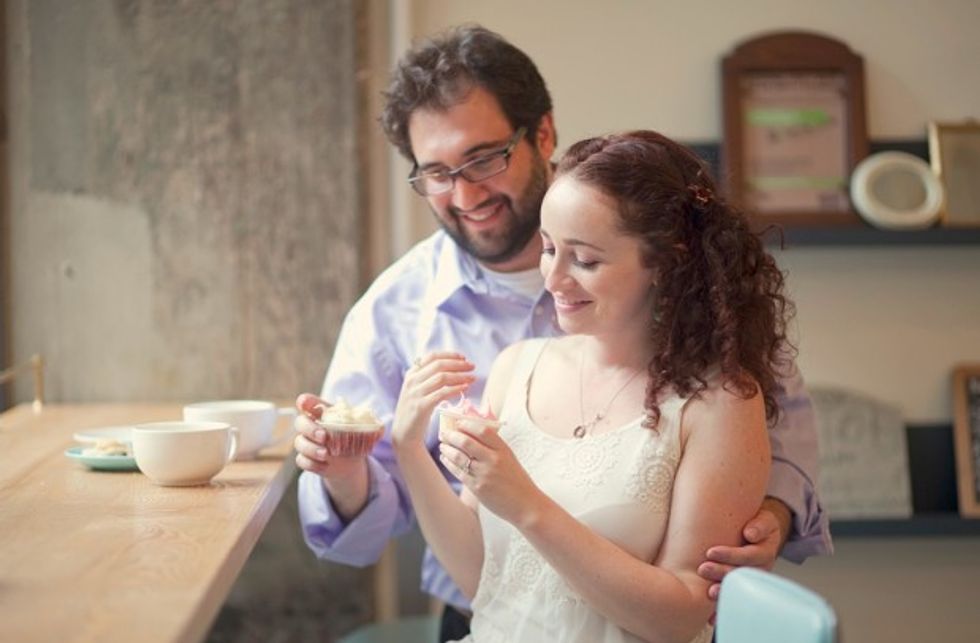 Ben Robbins and his wife, Yana. (Image source: Ben Robbins)
And it didn't take Yana much convincing that Silas Jackson would be a valuable project for her husband.
As Robbins put it, "my wife has been really supportive of it" because "it meant I would stop whining about going shopping."
As of now, Silas Jackson sells its items exclusively online. In the coming months, the company plans to expand its offering from long sleeve button-up shirts ($48) and short sleeve polos ($28) to a full wardrobe that includes pants, blazers and t-shirts.
"I would like us to be the shorter man's alternative to JCrew or Banana Republic, though keeping our clothes priced affordably," Robbins said.
Moving forward, Robbins shared that he would eventually like to "look at expanding into menswear or department stores," but before doing this, he wants to focus on the "direct-to-customer collection" and cultivate a strong nationwide following.
"Most of all, I hope that the work we do at Silas Jackson can help overcome the indefensible stigma that shorter men face," Robbins said of the company's ultimate goal. "Being short is not a character flaw, it's simply a characteristic, a neutral fact of life for many men such as myself. It's taken me many years to realize that height becomes a lot less important when someone is confident, and being able to dress well in clothes that fit is definitely a confidence booster."