A woman who claims to be the ex-wife of 29-year-old Omar Mateen, the man suspected of killing 50 and injuring 53 at an Orlando nightclub early Sunday, told the Washington Post that her former husband "was not a stable person," adding that he used to beat her.
The ex-wife, who would only speak to the Post on the condition of anonymity, said she met Mateen online about eight years ago and moved to Florida and marry him.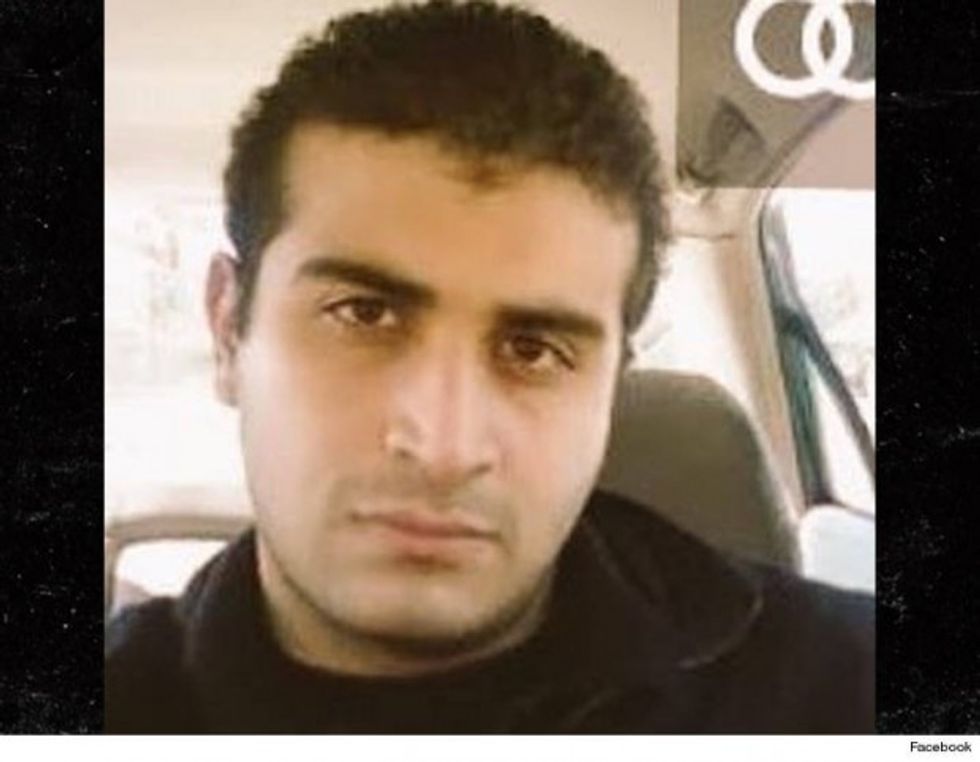 Image via Facebook/TMZ

She described their marriage as normal at first, but said that over time, Mateen became abusive.
"He was not a stable person," she told the Post. "He beat me. He would just come home and start beating me up because the laundry wasn't finished or something like that."
The suspect killed by police in Sunday's massacre had Mateen's identification on his person, though the FBI had yet to confirm him as the suspected shooter as of Sunday afternoon. The killer was armed with a handgun, an assault rifle and "some type of device" strapped to his body, police said.
Mateen's ex-wife confirmed reports that Mateen's family is from Afghanistan and that he was a U.S. citizen, born in New York.
The woman told the Post she was "having a difficult time" when she first met Mateen and made the decision to move to Florida. According to her, she married Mateen in March 2009, after which the two moved into a two-bedroom condominium that Mateen's family owned in Fort Pierce, Florida.
"He seemed like a normal human being," she said. She noted that her ex-husband wasn't very religious and worked out at the gym often.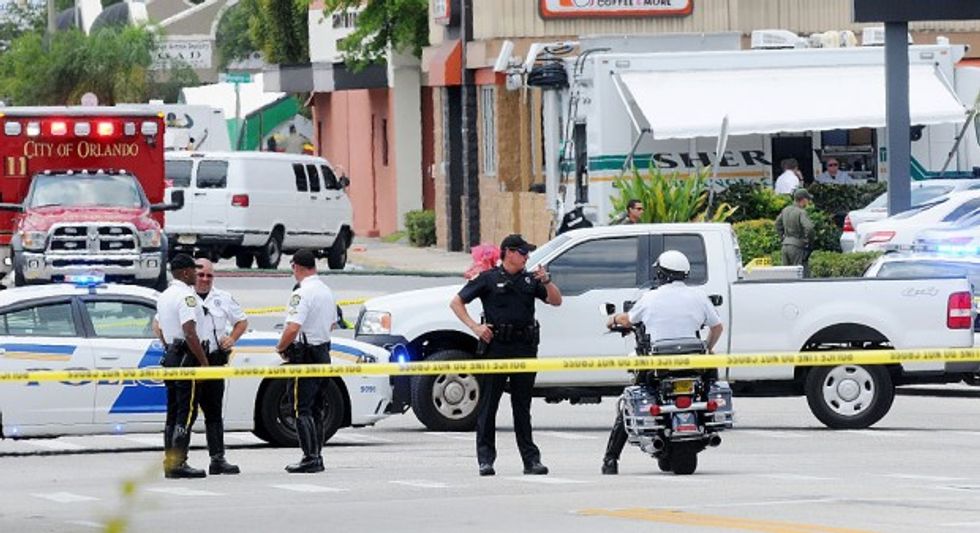 Orlando police officers seen outside of Pulse nightclub after a fatal shooting and hostage situation on June 12, 2016 in Orlando, Florida. The suspected shooter, Omar Mateen, was shot and killed by police. 50 people are reported dead and 53 were injured. (Photo by Gerardo Mora/Getty Images)
Mateen's father reportedly said in a statement to NBC News that his son's actions had "nothing to do with religion." He recalled that months ago, his son got angry when he saw two men kissing in Miami, suggesting that as a possible motive.
The ex-wife added that during their marriage, which lasted only a few months, Mateen showed no signs of being attracted to radical Islam. She said Mateen owned a small-caliber handgun and worked as a guard at a nearby center for juvenile delinquents.
"He was a very private person," she said.
The woman said the marriage quickly ended after her parents learned Mateen had assaulted her. Her father confirmed the information and told the Post that the marriage lasted only a few months.
The ex-wife she said that after her parents flew down to Fort Pierce and pulled her out of Mateen's home, she never had contact with him again, despite his attempts to reach out.
"They literally saved my life," she said of her parents.
The Post reported that Florida court records confirm the two formally divorced in 2011.
The hours-long massacre that broke out at Pulse nightclub in Orlando at around 2 a.m. Sunday is now the worst mass shooting in U.S. history.
After hearing about what happened at Pulse, the ex-wife said: "I am still processing. I am definitely lucky."