A motorist caught on video apparently pulling a gun during a confrontation with bike messengers on a New York City street Monday turned out to be an off-duty NYPD sergeant, WABC-TV reported.
The video — which police told the New York Daily News they are reviewing — was taken by Aaron Lawrence, 22, who also posted it to his Facebook page, the paper added. Lawrence told the Daily News that the sergeant's car nearly hit him and three other messengers.
"My friend kind of screamed at him as he's riding off," Lawrence told the paper. "He stops his car, and he's getting out of the car. As soon as he gets out of the car, I see a gun in his hand."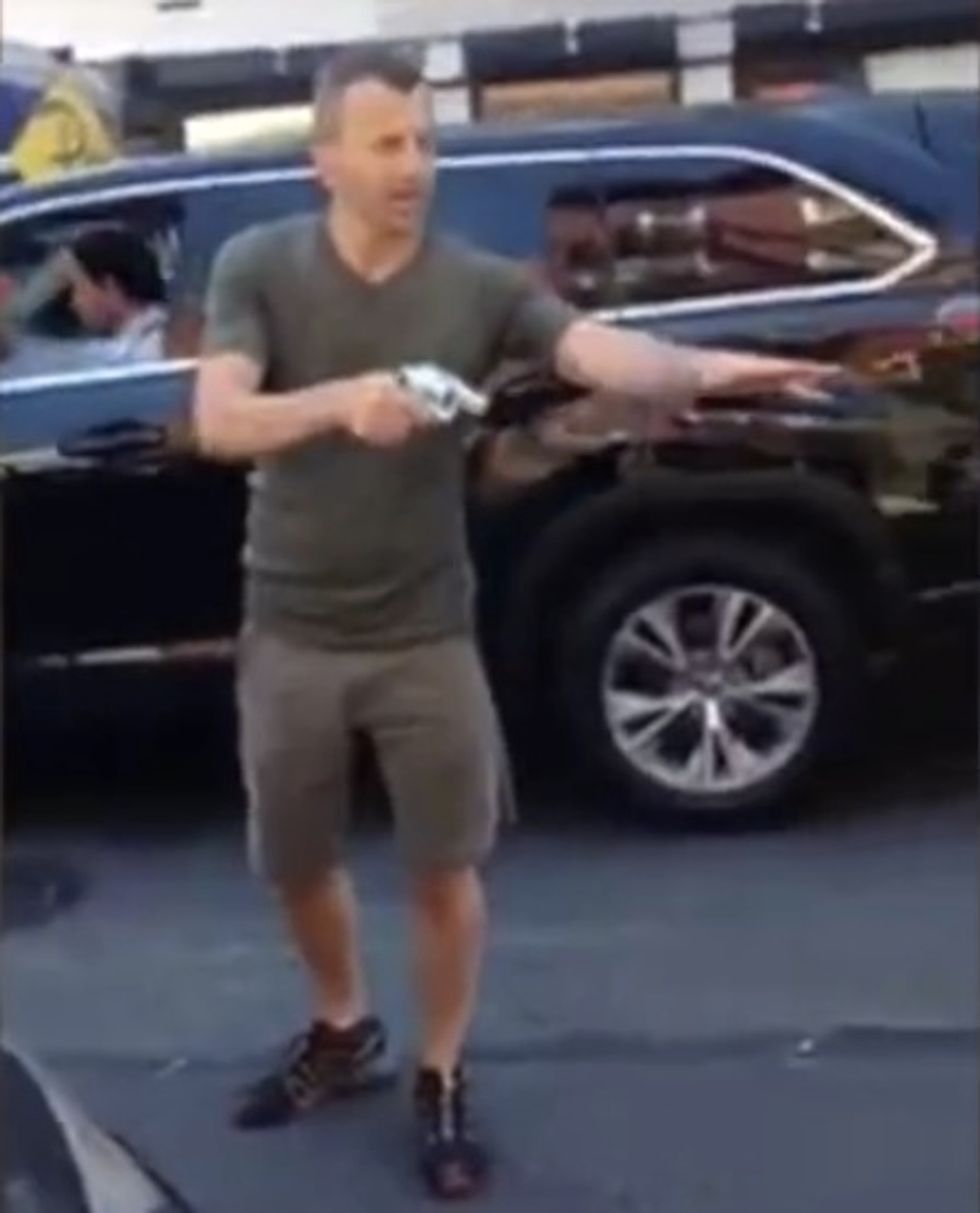 Image source: New York Daily News
Lawrence added that the sergeant started yelling, "Get on the floor, get on the floor!" And that's when Lawrence starting videotaping the incident.
The clip began with the sergeant standing in the middle of the street and holding what appears to be a silver handgun, which prompted one messenger to yell, "Put that away! Put that away! You're on camera!"
Lawrence told the Daily News that the sergeant "doesn't say he's a cop. He doesn't pull out a badge." As the messengers yelled at the off-duty officer, he appeared to wave them off and walk away.
But things didn't cool off. At least one of the messengers appeared to pursue the sergeant, repeatedly yelling, "Show me your f***ing badge!"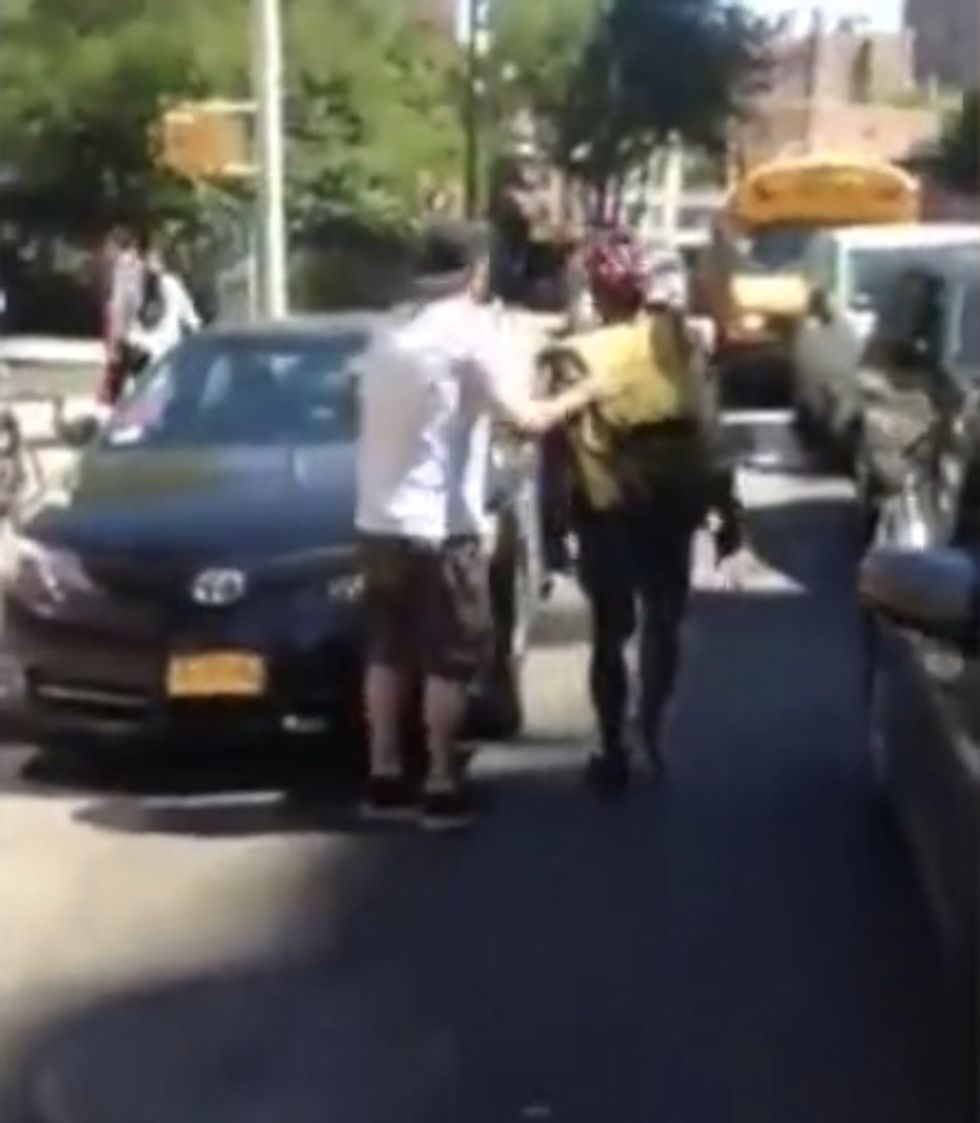 Image source: New York Daily News
Police sources told the Daily News the sergeant was retreating into a restaurant to call 911 because he felt threatened.
Here's the clip (Content warning: Strong language):
When word spread that a gunman was on the loose, WABC reported that a nearby elementary school was put on temporary lockdown.
Soon other police officers and firefighters arrived on the scene, and the Daily News reported that bike messenger Dejaune Jones, 19, was arrested, accused of punching the sergeant's side-view mirror, kicking his front bumper and menacing him allegedly with an ice pick.
While police told WABC that Jones lunged at the sergeant with an 8-inch ice pick, no ice pick was found. Authorities told the station that another bike messenger took it, but the messengers denied that. The sergeant was not arrested.
Police sources told the Daily News that Jones — who was charged with criminal mischief, criminal possession of a weapon, menacing and harassment — shook the sergeant's hand and apologized after being released.