After murdering 49 people inside Orlando's Pulse nightclub, terrorist Omar Mateen took to Facebook to pledge his loyalty to the Islamic State, as slain and injured victims' bodies surrounded him.
Mateen died when a SWAT team stormed the popular gay club. But in the nearly four hours between his initial attack and his death, the 29-year-old radical Islamist published his chilling, hate-filled message on social media, according to Senate Homeland Security chair Ron Johnson (R-Wis.).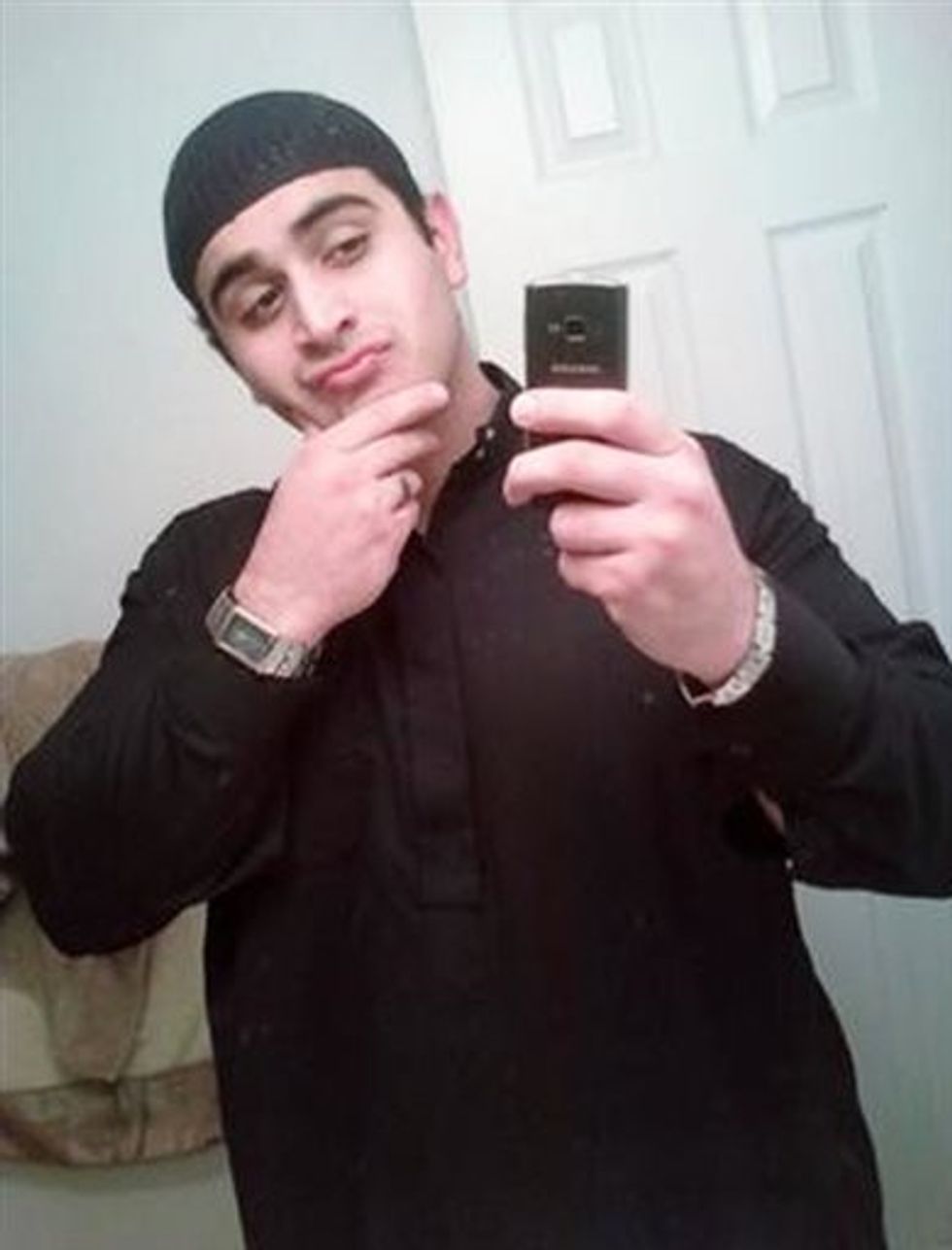 Omar Mateen (MySpace via AP)
"I pledge my alliance to [ISIS leader] abu bakr al Baghdadi..may Allah accept me," Mateen wrote in a post early Sunday morning. "The real muslims will never accept the filthy ways of the west. ... You kill innocent women and children by doing us airstrikes..now taste the Islamic state vengeance."
Before they could be widely viewed, Mateen's social media postings were removed, but Johnson's committee investigators have uncovered some — or perhaps all — of them. The senator has also written a letter to Facebook, expressing concern about the killer's posts and requesting more information on his activities.
"It is my understanding that Omar Mateen used Facebook before and during the attack to search for and post terrorism-related content," Johnson wrote. "According to information obtained by my staff, five Facebook accounts were apparently associated with Omar Mateen."
The discovered posts reveal Mateen's actions in the hours that followed his 2 a.m. bloody invasion into the club. The radicalized Muslim, wielding a rifle and a handgun, stormed into the building and shot his way past an off-duty police officer. At that, he began spraying the area with bullets.
There were more than 300 in the venue. Some escaped, 49 died and at least 53 were injured.
While those still alive — both inside and outside the club — cowered in fear, praying and texting friends, family and police, Mateen took to Facebook to search for media reports, using search phrases like "Pulse Orlando" and "Shooting."
According to Fox News, he also made 16 calls from inside the club after the horrific massacre began to unfold. Investigators are now tracking down each of the recipients of those calls.
In one Facebook posting, discovered by Johnson's committee, Mateen outlined his hatred for Western culture.
"America and Russia stop bombing the Islamic state," he wrote.
In his final post, he made sinister prediction, writing, "In the next few days you will see attacks from the Islamic state in the usa."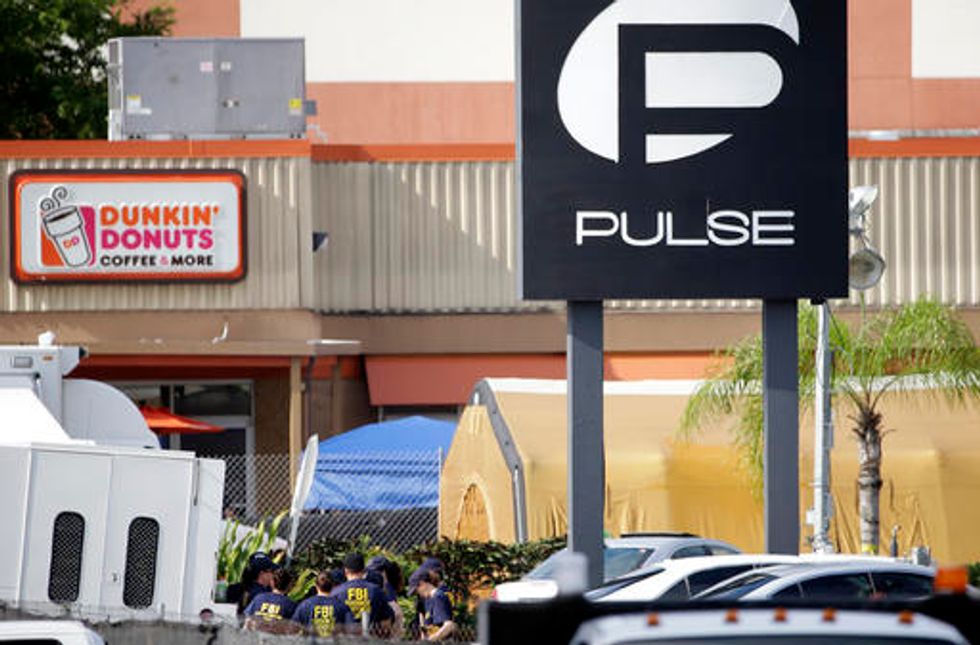 Members of the FBI Evidence Response Team gather outside of the Pulse Orlando nightclub Monday, June 13, 2016, in Orlando, Fla. (AP Photo/Chris O'Meara)
Aside from using Facebook to search for information on himself, Johnson's team found out that Mateen used the social media platform to search for information on the jihadist couple behind the Dec. 2 San Bernardino, California, attack. At the time, he used the search phrase "Baghdadi Speech" and sought out posts by local law enforcement and the FBI.
Johnson called on Facebook to hand over all information the company has on Mateen for review. He also wants the California-based organization to brief his committee on Mateen's activity logs, Facebook timeline information, messages, photos and posts, all by June 29.
—
Follow the author of this story on Twitter: