It was nearing 1 a.m. Wednesday when Dillon Arnold was preparing to depart from All Stars Bar & Grill in Warwick, Rhode Island, and checked out how much he owed the establishment as he sat on the patio.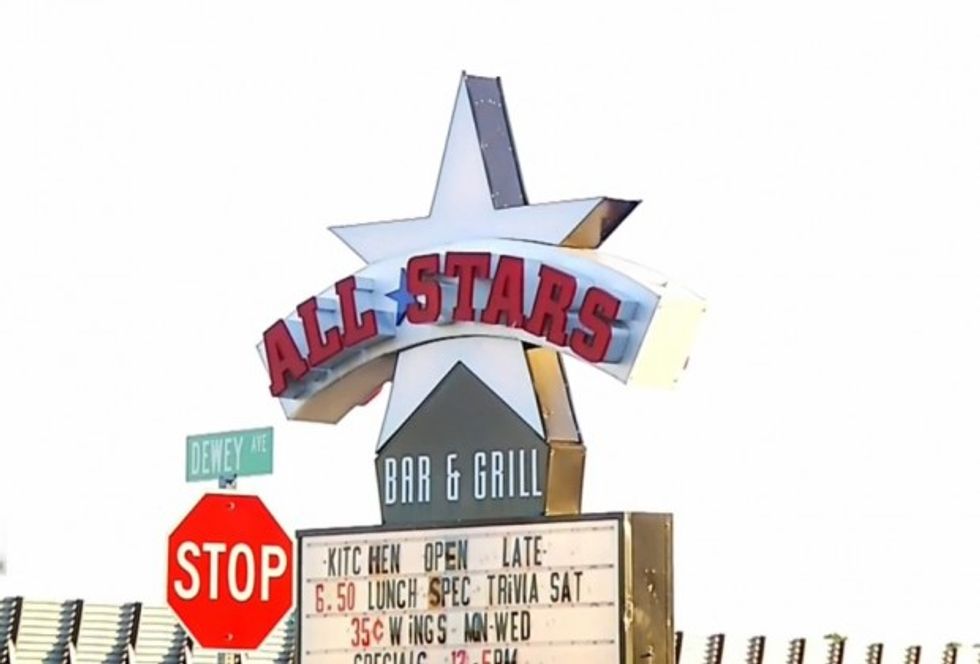 Image source: WJAR-TV
"I was signing my slip," Arnold told WJAR-TV. "I didn't really pay attention to it yet, and then I just happened to read it and I saw it in the corner and I was like, 'Wow,' and my heart just dropped."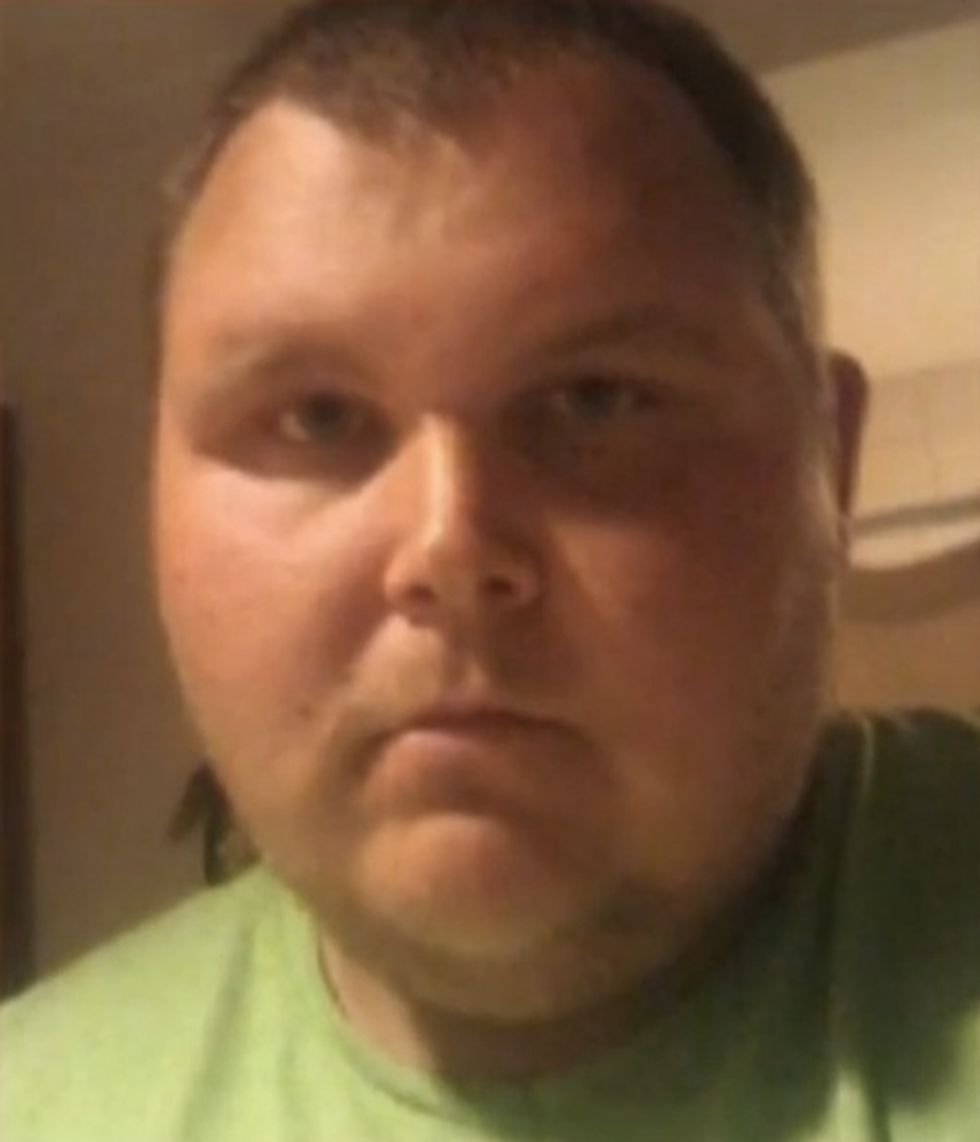 Dillon Arnold (Image source: WJAR-TV)
What altered Arnold's mood so dramatically? He spotted the section of the bill where servers identify customers, and in that spot was the word "Fatty."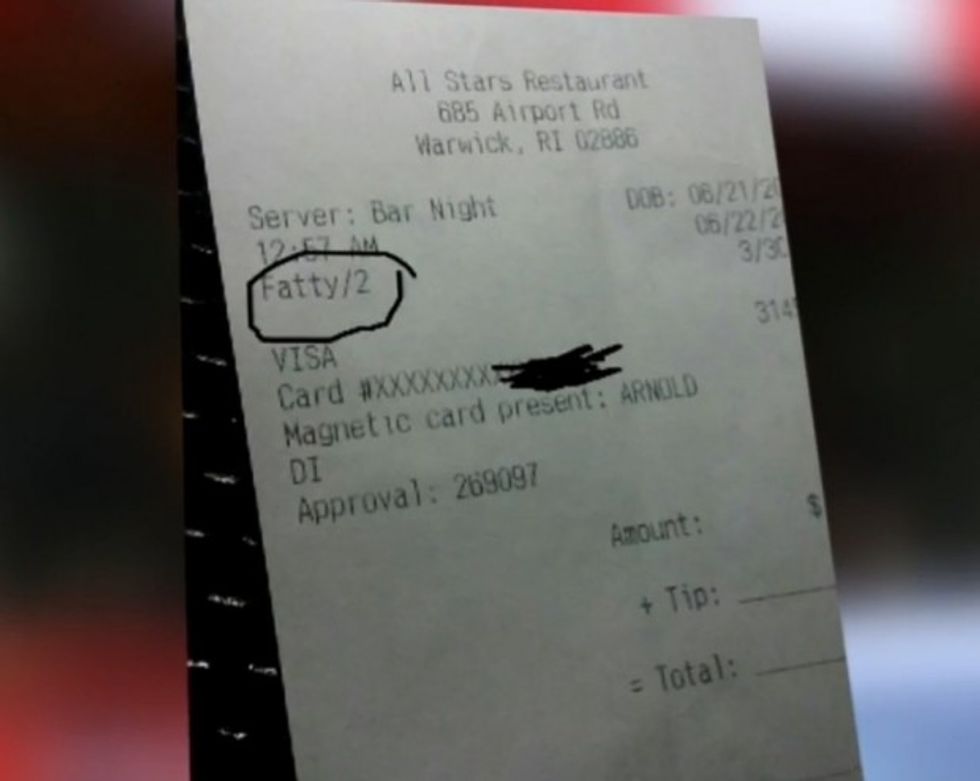 Image source: WJAR-TV
Arnold posted a photo of the receipt on Facebook, which has gone viral.
"Yeah, I'll never go to All Stars on Airport Rd again," his photo caption read. "I usually don't care but this bs got me offended legit id me as 'fatty' then he wouldn't admit it. They lost mine and my friends business. Share this."
Tony Ambrosio, the restaurant owner, told WJAR the server behind the deed is none other than his 18-year-old son, adding that he was incensed when he found out and immediately fired his kid. Ambrosio added that his son now is barred from restaurant property.
"I want to apologize to you, Dillon. From the bottom of my heart. I apologize," Ambrosio said to the station. "That's not the type of person that I am, my employees are, or my child."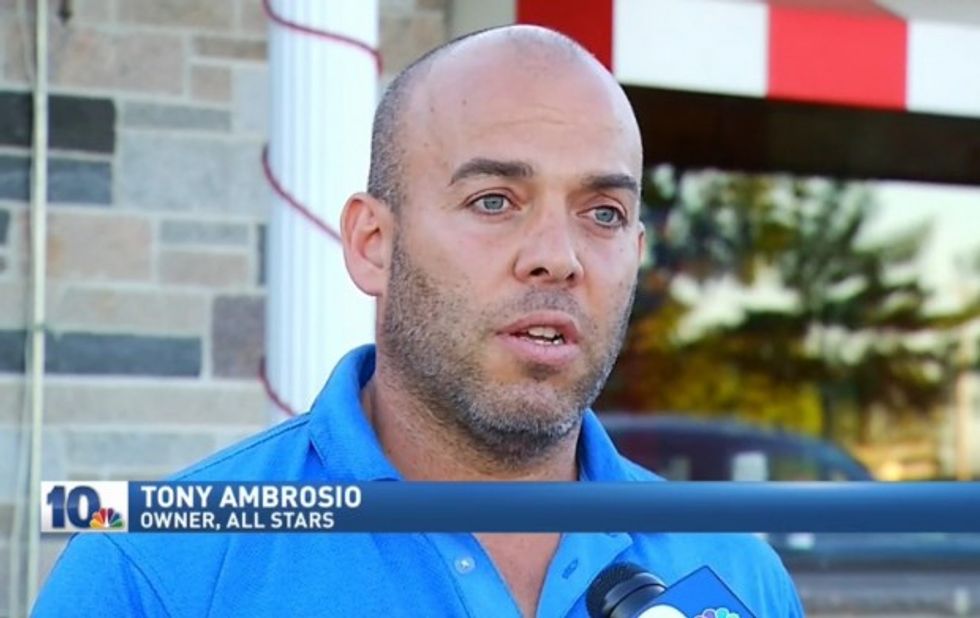 Image source: WJAR-TV
Ambrosio also apologized in the comments section of Arnold's Facebook photo, adding that his son's decision was "uncalled for" and "unacceptable."
"We sincerely apologize for your negative experience last night," the post read. "It was very unprofessional to say the least. We take full accountability for what occurred and would like to make it up to you. Please call me so I can offer you something for the inconvenience. This should not have happened and my staff will be dealt with right away."
While Ambrosio and his son told WJAR they've both attempted to contact Arnold, the recipient of the ill-advised dig said he wasn't ready to deal with them.
"He offered me a gift card, but I'd rather just not go there," Arnold said. "It's just so embarrassing."
The restaurant has been weathering social media backlash over the incident and now an apology sign is on its front door.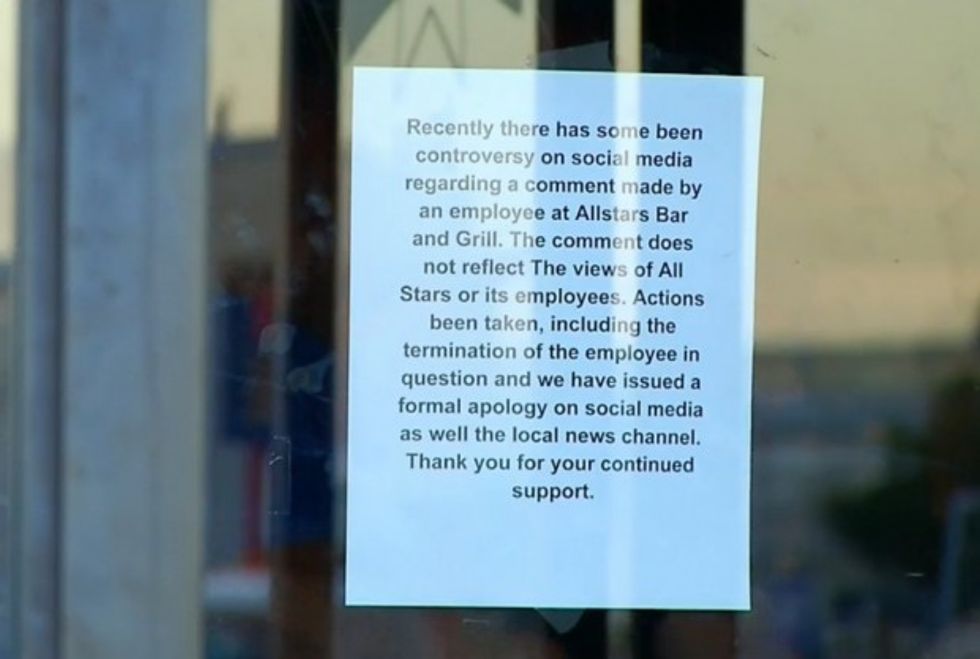 Image source: WJAR-TV
"People are going to be like that," Arnold concluded. "Just keep going on with life. It's not really worth stressing the little things."
(H/T: New York Daily News)