Several military United Nations vehicles were sighted on Interstate 81 in Virginia, predictably sparking conspiracy theories.
Facebook user Jeff Stern uploaded several images of the vehicles on Facebook Friday.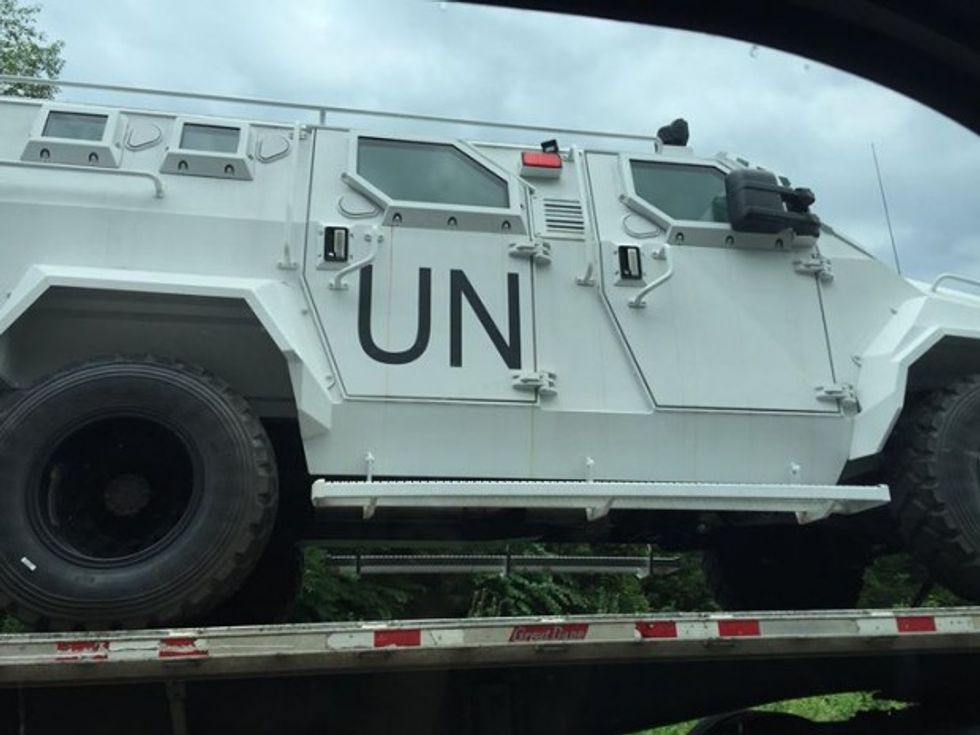 Facebook/Jeff Stern
The sighting of the heavy-duty military vehicles was initially curious as the U.N. is an "international organization founded in 1945" and is made up of 193 Member States. The U.N. does not have any authority within the United States.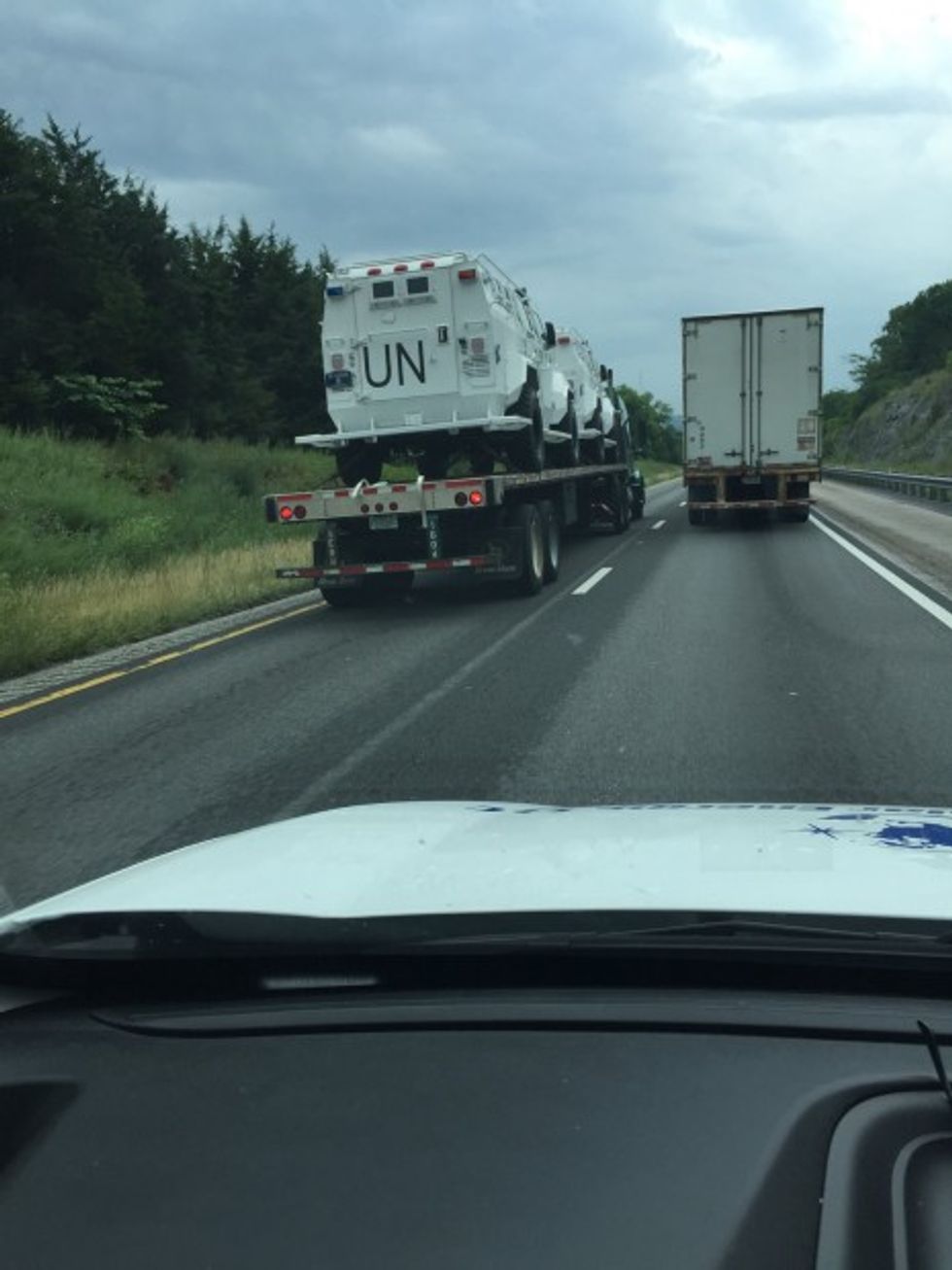 Facebook/Jeff Stern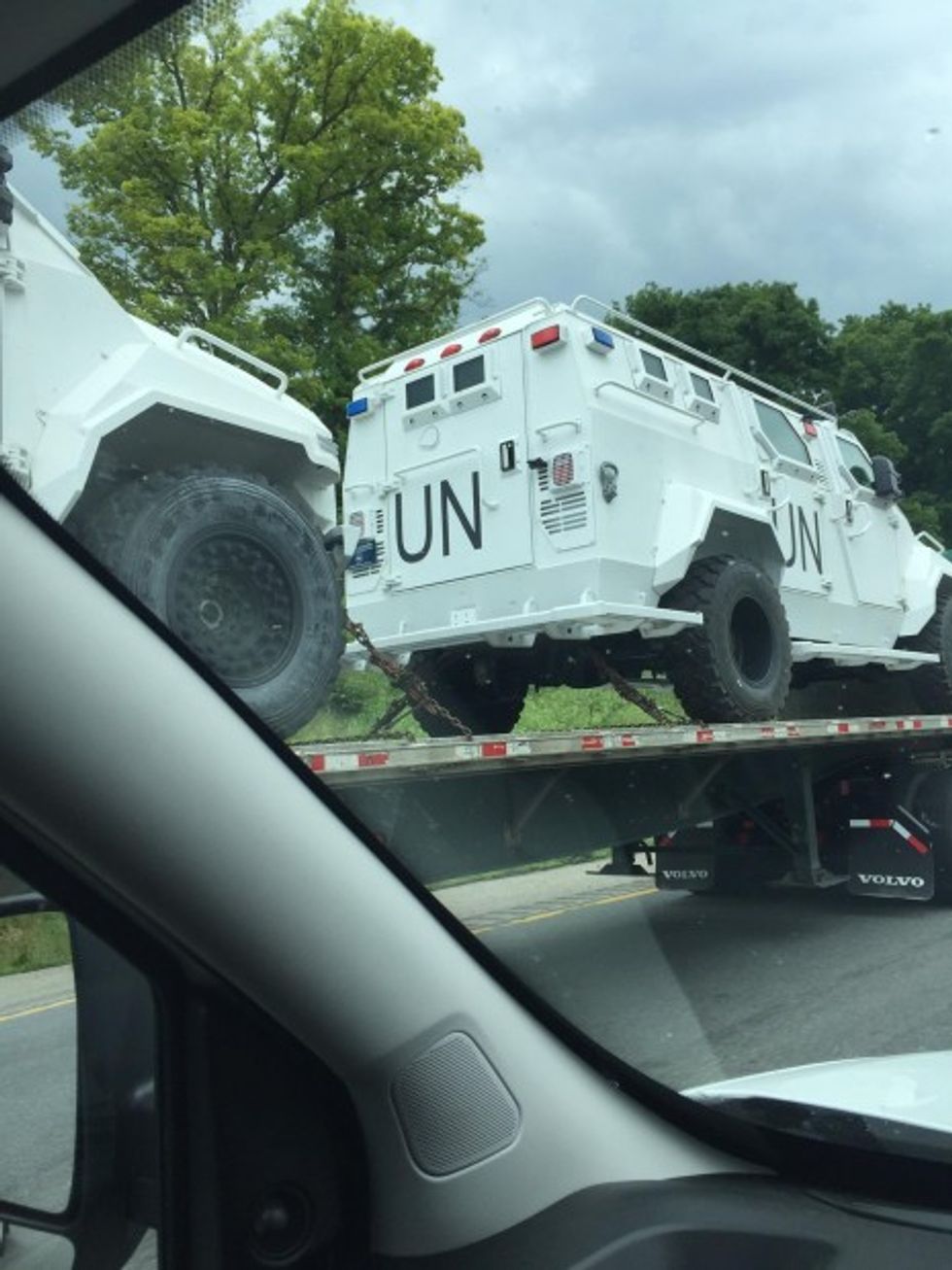 Facebook/Jeff Stern
The mystery left many concerned and seeking answers, but one user suggested the truth is something far less nefarious.
"These are manufactured in Danville. Thats why you saw them in VA. They were being delivered," the user wrote.
Another commenter sarcastically stated, "Oh no a manufacturing plant, oh no!"
However, the explanation still wasn't enough to appease some people's worries.
"Or, they are being prepared to use against Americans," one user responded.
TheBlaze has reached out to the UN for clarification. This story will be updated if we receive a response.
(H/T: Daily Mail)
---