Retired NFL quarterback Peyton Manning revealed Friday the teams and players he will be "pulling for" during the upcoming football season.
"I kinda look forward to this year being a fan of a lot of teams, people that I have connections with," Manning said, according to NFL.com.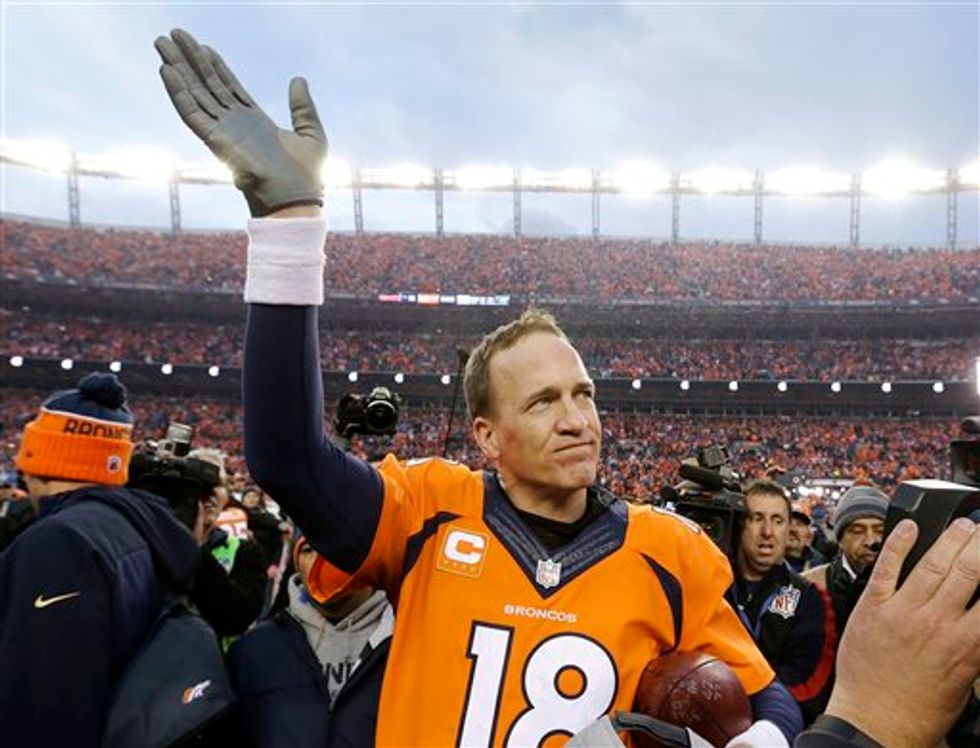 Peyton Manning (AP Photo/Chris Carlson, File)
"Of course, I'm going to be a huge [Eli Manning-led] New York Giants fan, but I'll be pulling for the [Denver] Broncos and the [Indianapolis] Colts. I'll be pulling for Adam Gase [head coach of the Miami Dolphins] and Jim Caldwell, the head coach of the [Detroit] Lions," Manning said.
"Coaches and players I've played with and competed with. Being a free agent, if you will, this year to be able to pull for a lot of teams," he added.
Manning also mentioned by name his former teammate, Brock Osweiler, who is now with the Houston Texans.
"I know Houston is excited to have him, and they should be. He's a hard worker, he loves football, and he's glad to be out there on the field playing full time," Manning said.
(H/T: NFL.com)
—
Follow the author of this story on Twitter and Facebook: