Lee Bee Yee said she noticed a faint smell of what seemed like gasoline about two or three hours into Singapore Airlines Flight SQ368 early Monday morning.
Shortly afterward those at the helm of the Boeing 777-300ER headed for Milan confirmed her suspicions.
"We were informed by the pilot that there was a leak, and that the plane would have to return to Changi Airport as it did not have enough fuel for the journey," Lee, who runs an e-commerce company, told the Straights Times.
The plane landed safely later that morning to the cheers of 222 passengers, but the hazards were far from over.
As the plane stood on the runway, its right engine caught fire and soon the wing was engulfed in flames as well.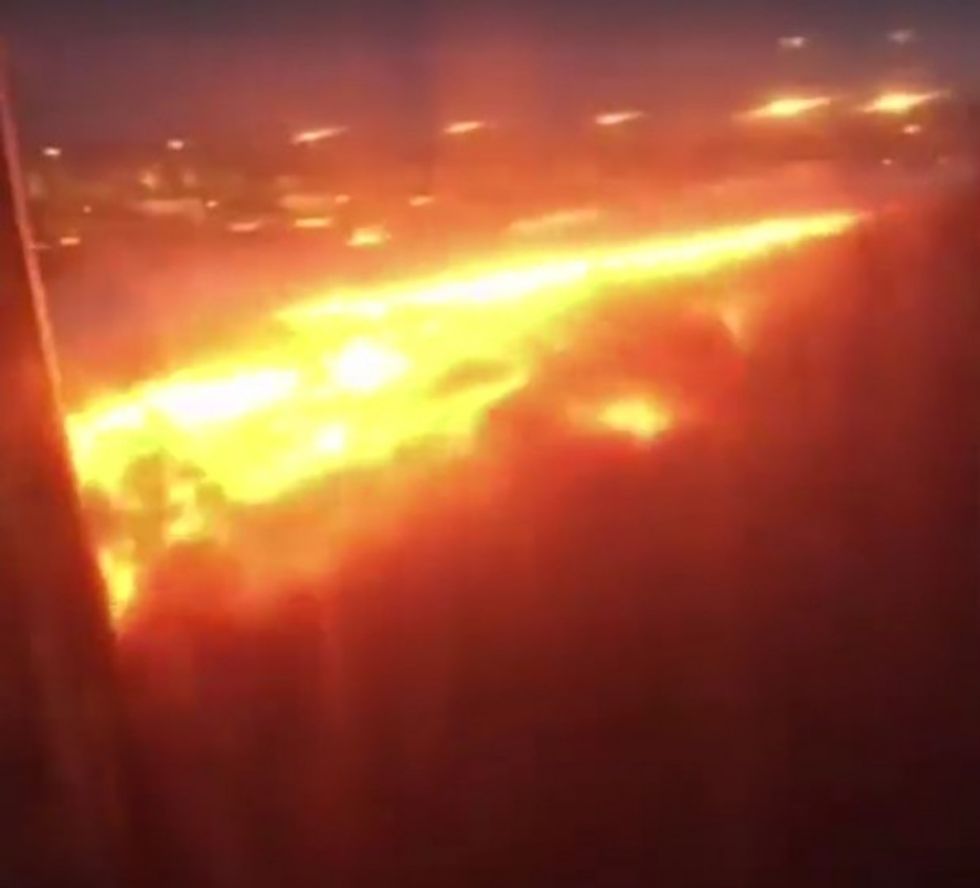 Image source: YouTube
"The blaze was quite fierce and we waited for around two to three minutes before the fire engines arrived," Lee, 43, told the Times, later adding that "surprisingly, all the passengers were quite calm."
A Singapore Airlines plane Flight SQ368 has caught fire shortly after making an emergency landing pic.twitter.com/4TlAo8YxPE#NBS5Things

— NBS Television (@nbstv) June 27, 2016
The fire was extinguished in five minutes, an official told the Times, and there were no injuries. Passengers disembarked from portable stairs and were taken to the terminal in a bus.
Singapore Airlines apologized to passengers in a handed-out note and made arrangements for light refreshments while they waited for other flights, the paper added.