British politician Nigel Farage, one of the leading voices behind the Brexit movement, delivered a blistering speech to a hostile European Parliament Tuesday, scolding and mocking MEPs over their "denial" that the European Union is failing.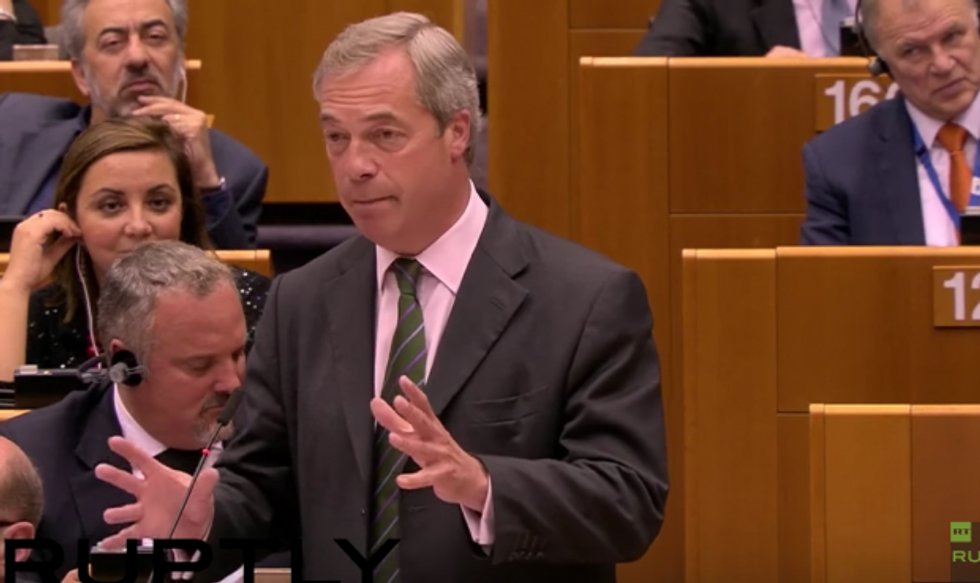 (YouTube)
"When I came here 17 years ago and I said that I wanted to lead a campaign to get Britain to leave the European Union, you all laughed at me," he said. "Well I have to say, you're not laughing now, are you?"
Farage told MEPs that the reason they are "so angry" is "perfectly clear."
"You, as a political project, are in denial," he said. "You're in denial that your currency is failing. … Just look at the Mediterranean."
When members began booing in disagreement, Farage sarcastically added, "No, no, no — as a policy to impose poverty on Greece and the rest of the Mediterranean, you've done very well."
Farage later openly mocked members of European Parliament, telling them they have never held a "proper job," ran a business or actually created a job.
Cameras captured some of the telling reactions from MEPs during Farage's unforgiving verbal assault.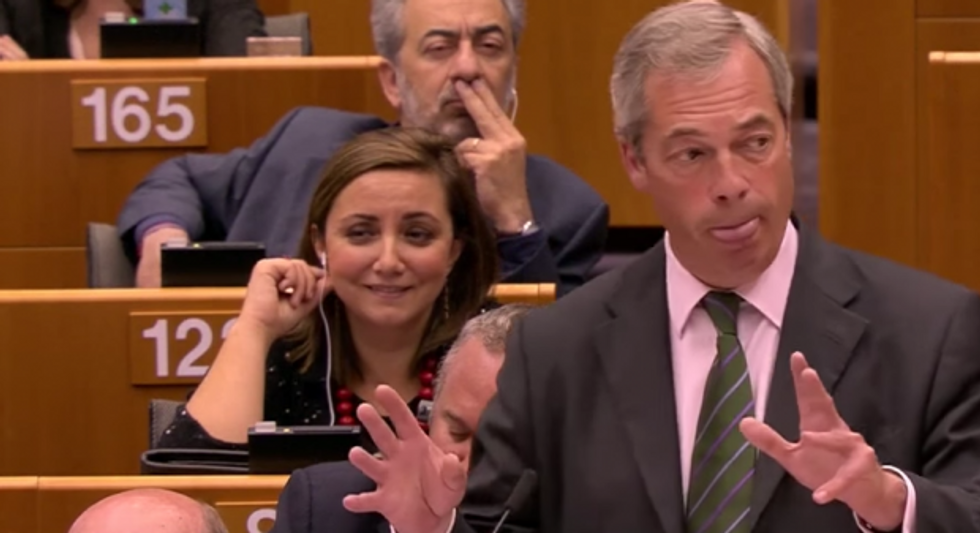 (YouTube)
The lawmaker concluded his speech by warning the body that a failure to come to a trade agreement with a sovereign Britain would have serious consequences for their countries. However, he claimed even "no deal" on trade is still better than the deal Britain previously had with the EU.
Watch the full speech below:
---