Conservative actor Stacey Dash tore into fellow performer Jesse Williams for delivering a "racist speech" with lines "straight out of the Black Lives Matter playbook" during the BET Awards earlier this week.
"You've just seen the perfect example of a HOLLYWOOD plantation slave!" Dash, a Fox News contributor, wrote in a blog post Wednesday. "Sorry, Mr Williams. But the fact that you were standing on that stage at THOSE awards tells people you really don't know what your talking about. Just spewing hate and anger."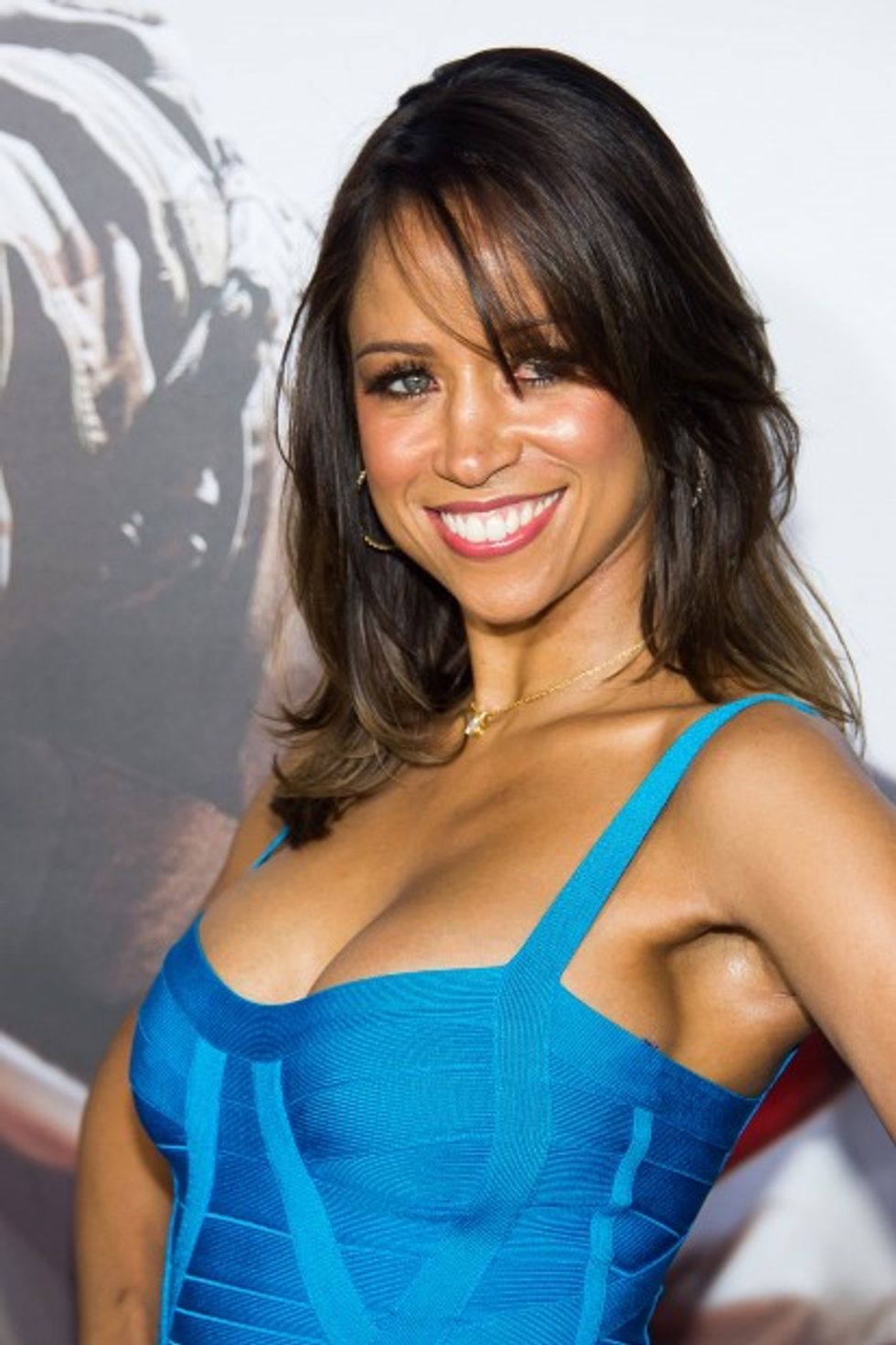 Stacey Dash attends the "American Sniper" premiere on Monday, Dec. 15, 2014 in New York. (Photo by Charles Sykes/Invision/AP)
Dash noted that Williams, the son of a black father and white mother, gave the speech on a network that is "keeping racism and segregation alive and this past Sunday's awards show proves it."
During his racially-charged acceptance speech for BET's Humanitarian Award Sunday night, the "Grey's Anatomy" star addressed social issues currently plaguing the black community, from police brutality to the American concept of "whiteness."
"Yesterday would have been young Tamir Rice's 14th birthday, so I don't want to hear any more about how far we've come when paid public servants can pull a drive-by on a 12 year old playing alone in a park in broad daylight, killing him on television and then going home to make a sandwich," Williams said.
Of those who criticize the Black Lives Matter movement, the actor instructed, "If you have no interest in equal rights for black people, then do not make suggestions to those who do. Sit down."
But those words were hollow, according to Dash, who wrote Williams is "just like everyone else hustling to get money." The conservative firebrand told him to "get over yourself and get on with it."
"That chip on the shoulders of people like you will weigh you down and keep you from flying free.  But true freedom is never free. You have to know how to fly. If anyone is making you feel this way its you," Dash continued. "Living in a psychological prison of your own making. If anyone is GHETTO-IZING anyone, it's people like you letting the BETs and other media outlets portray us in stereotypes."
Dash's bold comments come after singer and actor Justin Timberlake was chastised for praising Williams' speech on Twitter, suggesting "we're all the same." Shortly thereafter, Timberlake issued an apology, saying his comments were "misunderstood."
"I forget this forum sometimes… I was truly inspired by @iJesseWilliams speech because I really do feel that we are all one… A human race," he tweeted.
Then added, "I apologize to anyone that felt I was out of turn. I have nothing but LOVE FOR YOU AND ALL OF US."
As for Dash, earlier this week the conservative performer launched "Dash America," which she said is "an exhilarating political movement that focuses on unity, faith, family values, and feminism," because she has "had enough" of conservatives in Hollywood too fearful to voice their beliefs.
Watch Williams' controversial speech in its entirety below:
—
Follow the author of this story on Twitter: