A Facebook video quickly heading into viral territory shows a shirtless male wielding what appears to be a large stick and attacking people in broad daylight in downtown Denver's 16th Street Mall.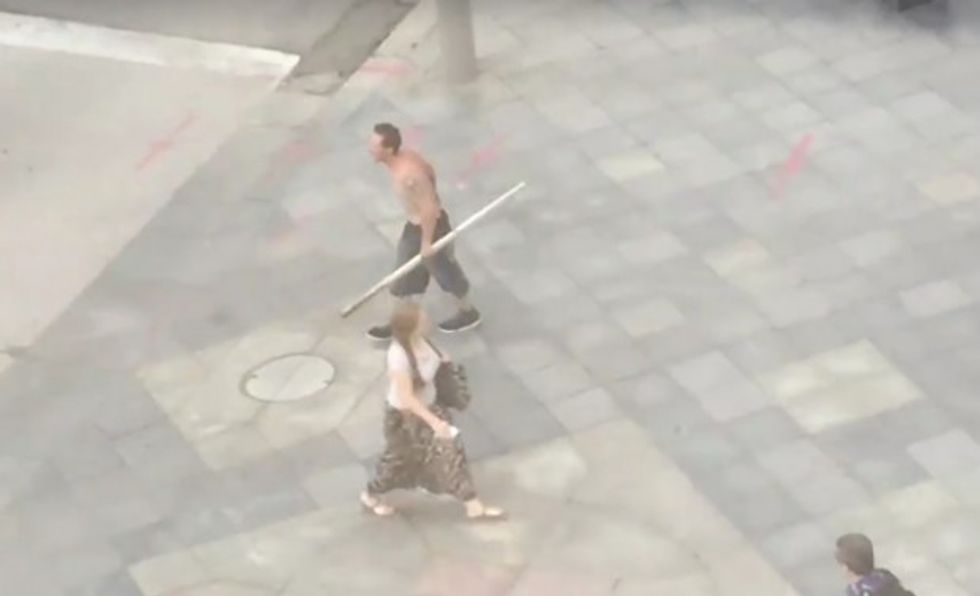 Image source: Facebook
The video was posted to Wednesday night by Caleb Bonham, who headlined his accompanying text, "Homeless man beats people on 16th Street." It's not apparent when the incident occurred, but the clip appears to have been shot from inside an office building several floors above the street.
There is no sound accompanying the clip, but the attacker is seen walking across a street brandishing what appears to be a hefty stick or PVC pipe — seemingly about 5 feet long and several inches in diameter.
Seconds later he appears to holler and then runs up to a person and hits the terrified individual twice with the stick.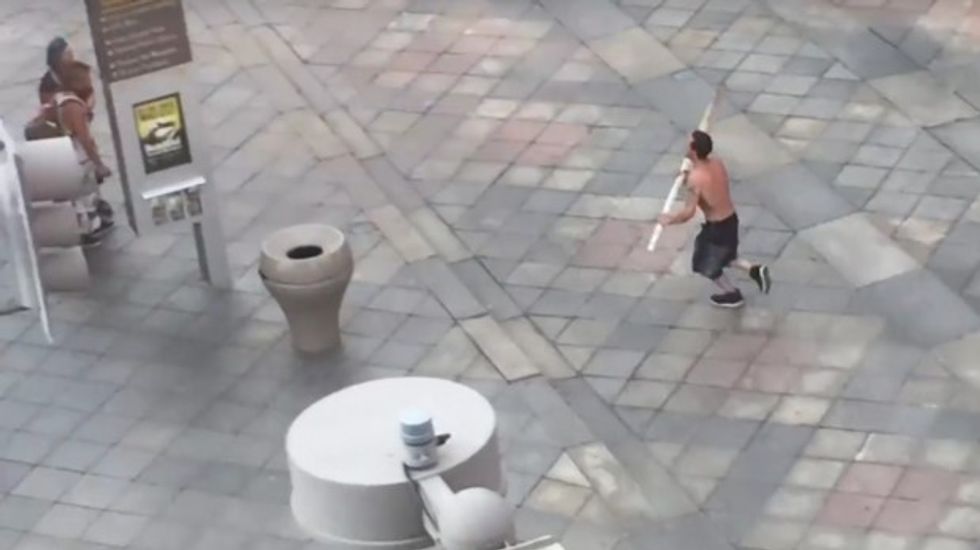 Image source: Facebook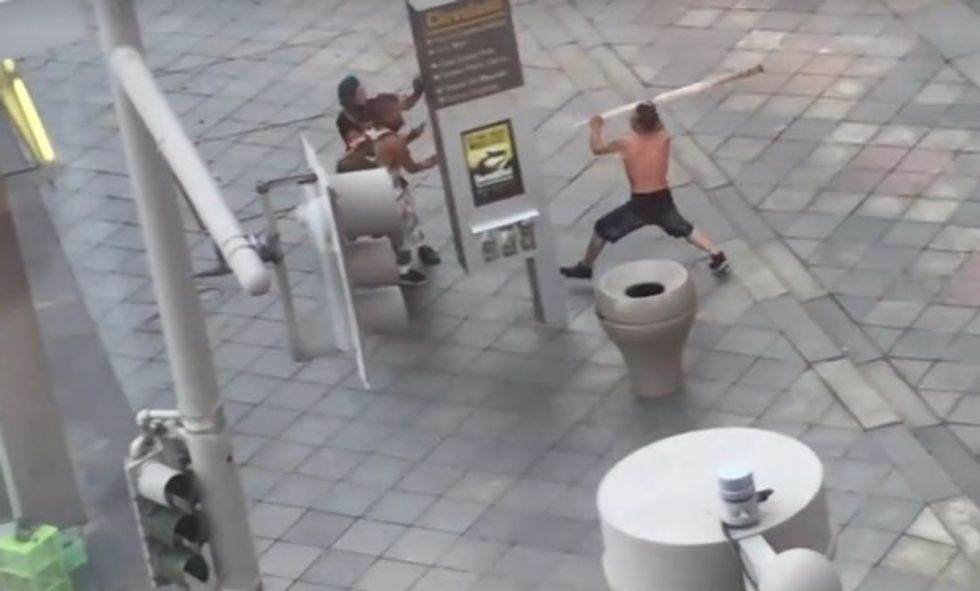 Image source: Facebook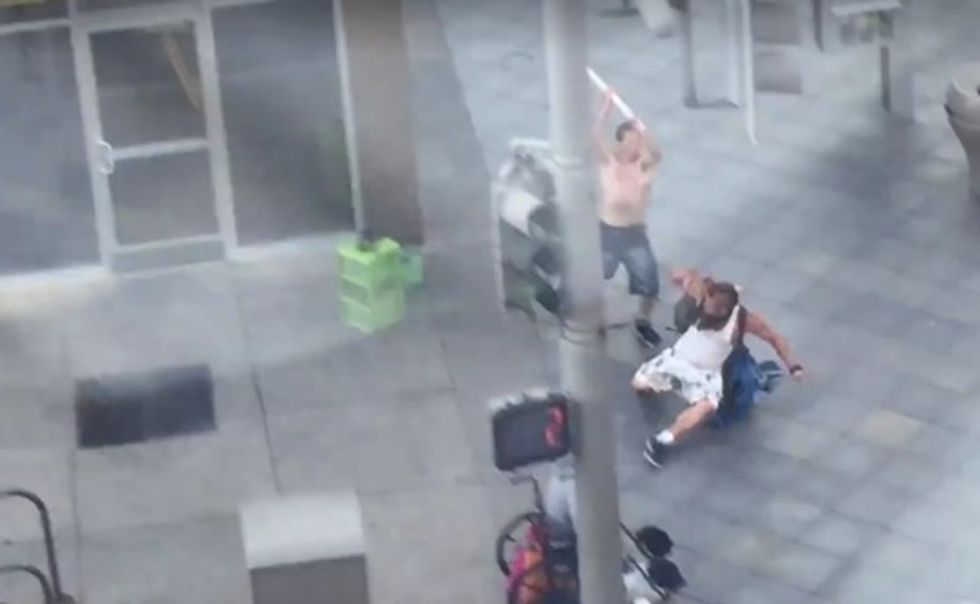 Image source: Facebook
The attacker isn't through, as he marches down a sidewalk and then hits a group of people with the stick as they all try to scatter.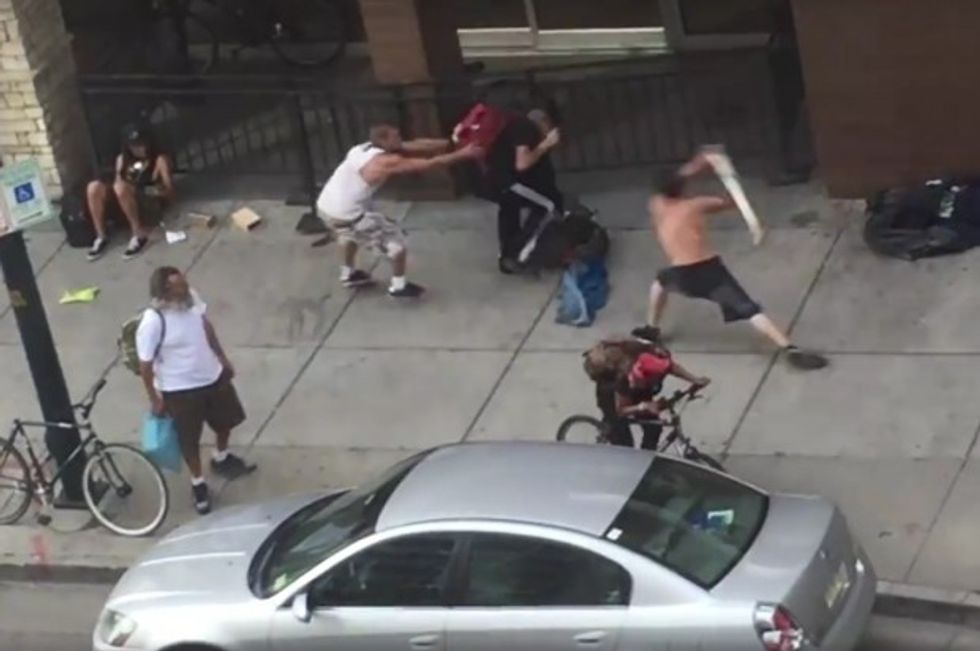 Image source: Facebook
Finally the attacker ends his assault as his stick breaks in half lengthwise and he throws one half into the street, and the clip comes to an end.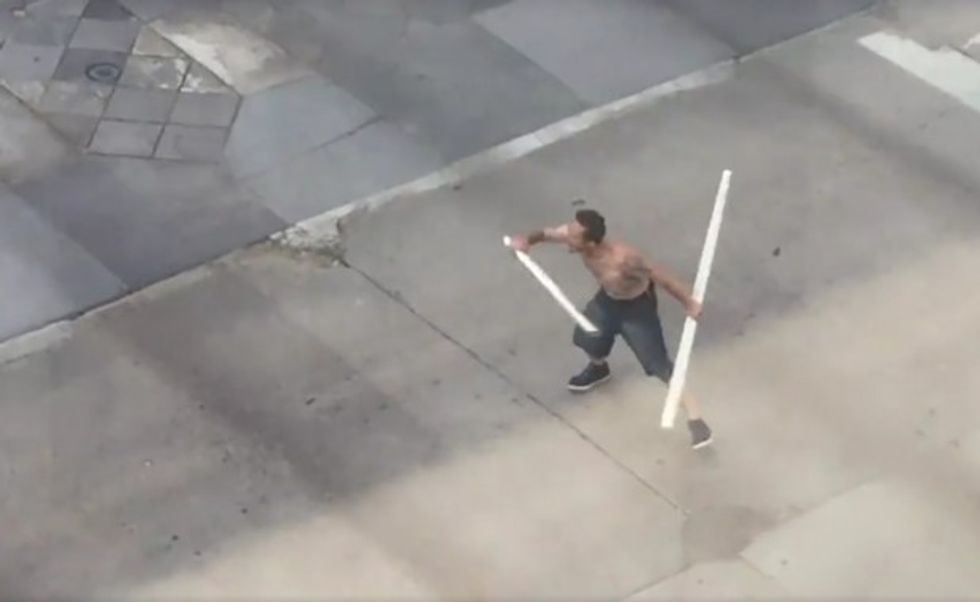 Image source: Facebook
"This is the crap that is going on in downtown Denver, Colorado," Bonham's post read. "The 16th Street Mall is unpatrolled and people are getting hurt. This is why I am posting this. Nothing is being done. The leaders in our city keep saying they are going to do something. When?"
"We called 911 immediately and I pray those injured in this video recover fully!" he added. "I am tired of seeing people get hurt and I love my city too much to see it go down like this."
It isn't clear what motivated the attacker, but it should be noted that the first few seconds of the video shows him walking away from an open bed of a pickup truck filled with materials, which could mean he retrieved the stick from the truck.
He also strides right by a woman walking down the street in those first few seconds of the clip.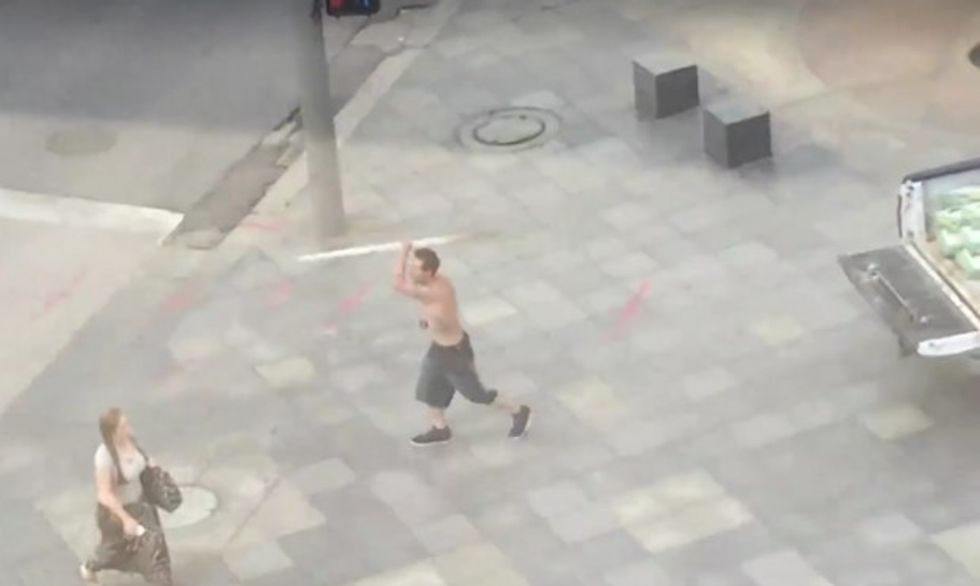 Image source: Facebook
At the end of the video he returns to the location where the clip began, passing inches from a man leaning against a pole who doesn't appear at all afraid of the attacker.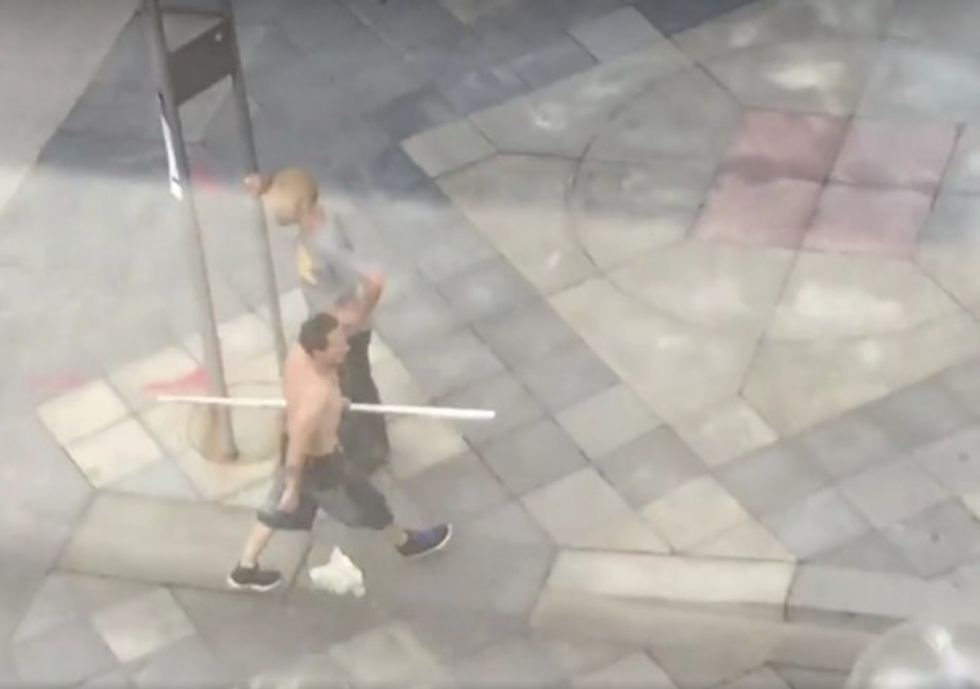 Image source: Facebook
There have been numerous stories in recent days of trouble at the 16th Street Mall, including a Denver Post article that describes the "scourge of hoodlums" there:
The travelers often arrive in Denver around April 20, in time for the annual marijuana celebration, and they stick around for the warmer months before moving down the road. Since 2014, there has been an increase in their numbers, said Denver police Cmdr. Tony Lopez, whose district includes downtown.
"They are intimidating those who want to enjoy the mall," Mayor Michael Hancock told the Post.
Here's the video Bonham posted:
This story has been updated.