The Bias Response Group at Skidmore College in New York characterized written messages found on whiteboards outside the offices of female professors "of color" as "racialized, targeted attacks."
The written messages? "Make America Great Again."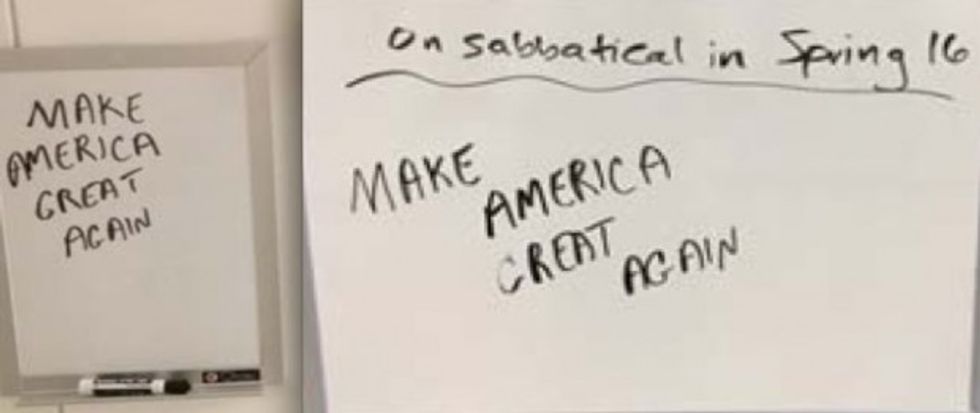 Image source: Skidmore College Bias Response Group report of 2015-2016 incidents
Without naming presumptive Republican presidential nominee Donald Trump, the Bias Response Group noted the phrase "is associated with the political campaign of a candidate widely known to voice anti-immigrant and bigoted views."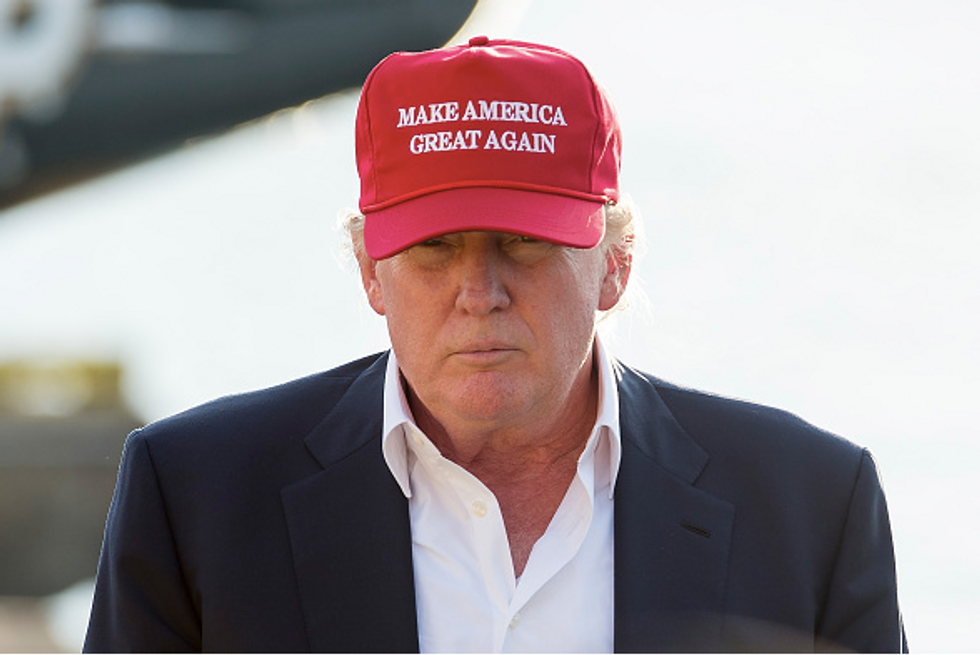 Presidential candidate Donald Trump seen at the Air Pegasus West 30th Street Heliport on August 23, 2015 in New York City. (Image source: Michael Stewart/GC Images)
The Bias Response Group's report of 2015-2016 incidents added in reference to the Trump slogan that it's "committed to the idea that political speech is open, engaged, and part of a public debate. These seemingly connected reports suggest a pattern of using the idea of political speech to target specific members of the Skidmore community with biased messaging. As such, the BRG does not interpret these messages as political speech but as racialized, targeted attacks."
The report noted that of the two "female faculty of color" in question, one "is of immigrant parentage." The first "Make America Great Again" message was discovered March 5; the second on April 2. A third message was noted in the report as being left on a whiteboard of one of the two female professors, but no date is attached to the third incident and there is no photo.
Skidmore College is a private, independent liberal arts school in Saratoga Springs.
(H/T: The College Fix)