A robbery suspect armed with a knife entered a Kangaroo gas station in East Ridge, Tennessee, on Thursday with intentions to steal cash and cigarettes — but he didn't make it out alive.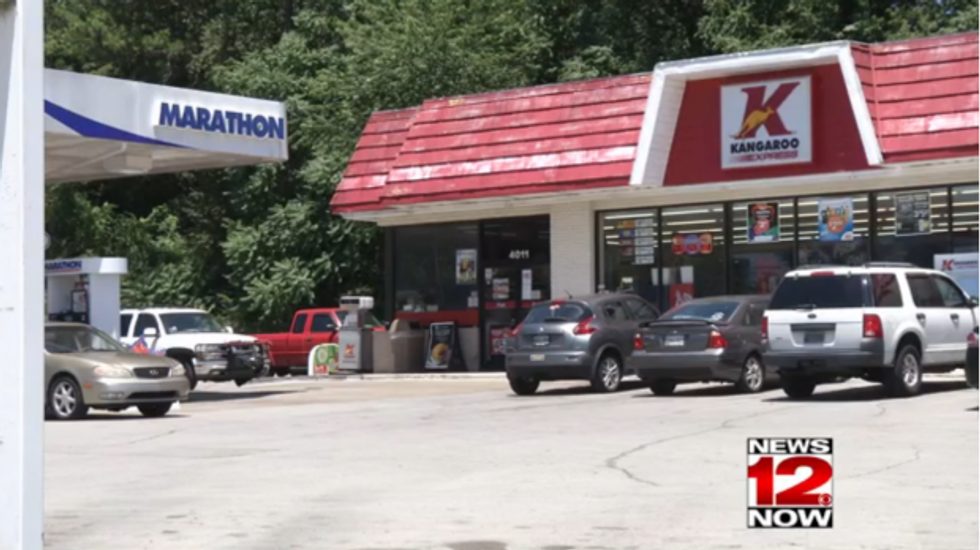 WDEF-TV
During his escape attempt, police said the suspect took a female clerk hostage.
That's when a law-abiding gun owner witnessed the robbery in progress and grabbed his firearm from his vehicle and confronted the suspect.
The heroic bystander then "fired at least one round, striking him in the body," East Ridge Police Capt. Tim Mullinax told WDEF-TV.
He also revealed that the suspect was still holding the female victim when the gun owner took the risky and accurate shot to the suspect's chest.
The armed customer will not face any charges.
The robbery suspect has not been identified by police because they are still trying to notify his next of kin.
(H/T: Weasel Zippers)
---