CNN's Brianna Keilar criticized U.S. Attorney General Loretta Lynch and the DOJ on "State of the Union" Sunday morning, saying the officials communicated mixed messages to the public regarding the investigation into Hillary Clinton's private email server.
Earlier this week, Lynch said in an interview that she would accept the FBI's decision on the investigation and any possible charges against the former Secretary of State. Later in that same interview, she said that she would "fully expect to accept" the decision, leaving room for uncertainty.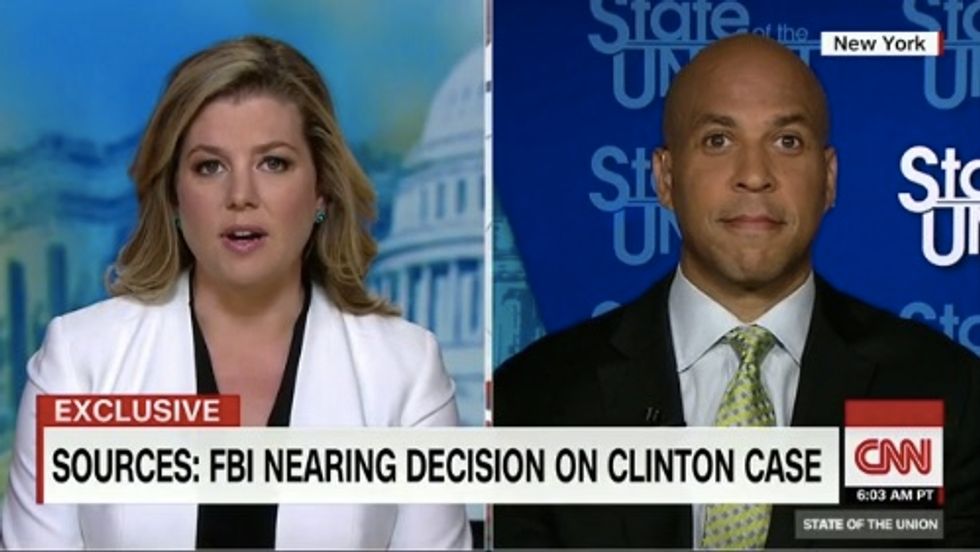 Image source: CNN
"So which is it?" Keilar asked Sen. Cory Booker (D-N.J.) Sunday.
Booker called Lynch's modified statement "a distinction without a difference."
But Keilar persisted, accusing Lynch of "muddying the waters a little bit" when the DOJ admitted to Yahoo News that she is "the ultimate decider." So given that, she asked, "How can you maintain that you are just accepting the recommendations?"
Cory Booker: The meeting between Bill Clinton and Loretta Lynch "in no way" undermined the investigation #CNNSOTU https://t.co/50HEP0xRAR

— CNN Politics (@CNNPolitics) July 3, 2016