In a surprise Tuesday press conference, FBI Director James Comey expressed the agency's view that "no charges are appropriate" in the investigation into Hillary Clinton's private email server.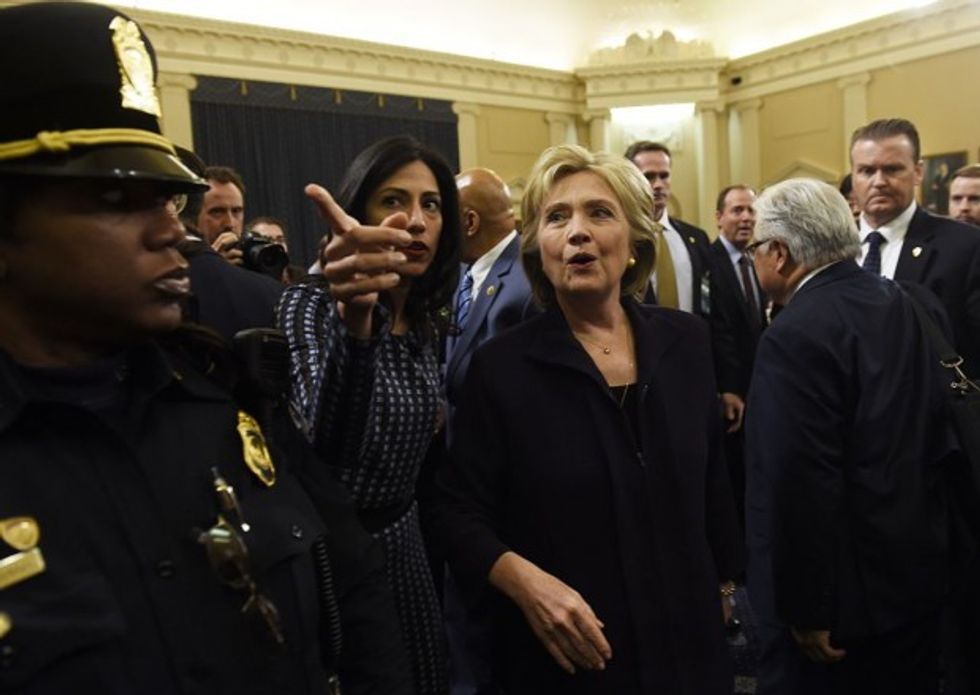 (PHOTO: SAUL LOEB/AFP/Getty Images)
Comey's stunning announcement came after he outlined the damaging case against the former secretary of state's "extremely careless" handling of classified information on her private email server.
Comey said it was determined that 110 emails in the Clinton probe included classified information "at the time" they were sent or received and eight contained "top secret" information.
It was also revealed that Clinton used several different private email servers and mobile devices to send and receive work-related emails. FBI officials also recovered several emails that weren't provided by Clinton, but Comey said investigators found no evidence of efforts to hide information.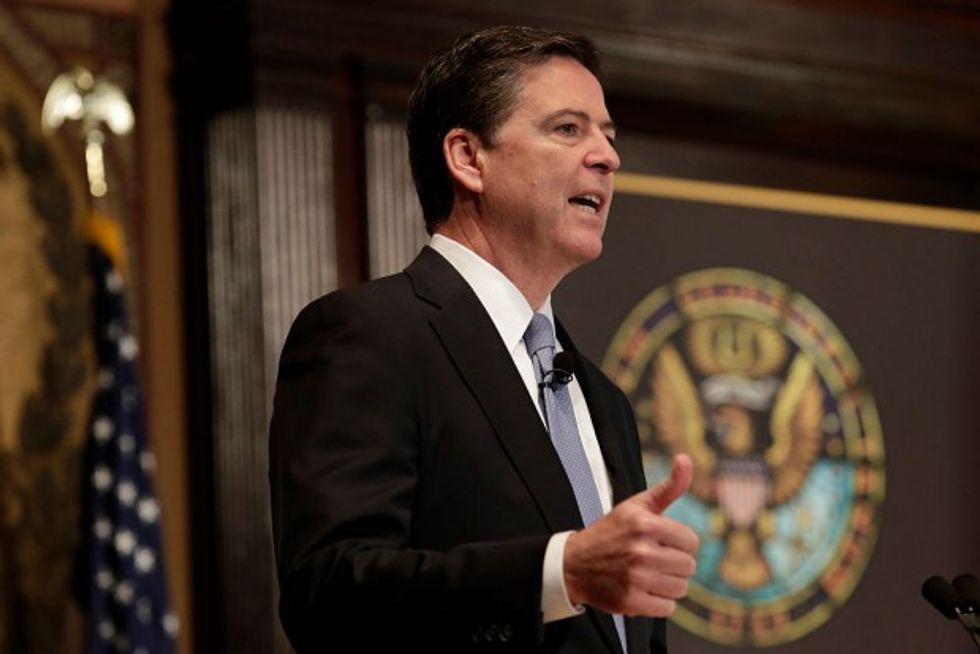 FBI Director James Comey (YURI GRIPAS/AFP/Getty Images)
Investigators determined that it is possible that hostile actors gained access to Clinton's personal email account, but they found no direct evidence of successful hacking attempts.
The FBI chief went on to defend his agency's handling of the case and claimed the recommendation of no charges is not the result of outside influence from the Obama administration.
"Although there is evidence of potential violations of the statutes regarding the handling of classified information, our judgment is that no reasonable prosecutor would bring such a case," Comey said. "We are expressing to Justice our view that no charges are appropriate in this case."
Attorney General Loretta Lynch recently met privately with former President Bill Clinton amid the email investigation, outraging critics and raising questions about the administration's ability to handle the case objectively.
Lynch said she plans to accept the FBI's recommendation in the case, which means Clinton will likely face no charges.
After the FBI's recommendation of no charges, Clinton campaign said in a statement they are pleased and reiterated that Clinton regrets using private email to conduct government business.
---