Big head, tiny hands, an orange hue and white around the eyes: Does Marvel Comics' new super-villain M.O.D.A.A.K., the acronym meaning "Mental Organism Designed As America's King," remind you of anyone?
Twitter figured it out pretty quickly.
omfg donald trump is officially a marvel villainpic.twitter.com/xUumSq48um

— بول (@sarcasticIwt) July 3, 2016
It's not a state secret, M.O.D.A.A.K. is a dead ringer for Donald Trump. The Trump Doppelgänger appears in Marvel's latest issue of Spider-Gwen.
In the story, M.O.D.A.A.K. fights a losing battle against a female Captain America. And in what is likely an ironic reference to the ongoing discussion of size of Trump's hands, M.O.D.A.A.K. warns Captain America he is going to "crush you...in...my...powerful hands."
It's not the first time comic book artists have imagined Trump as a villain. Last October, at Comic Con in New York, io9 asked some of the artists gathered to draw the candidate as their favorite villain.
Renowned comic book artist Nathan Fox took the challenge and delivered a sketch that looks remarkably similar to the eventual depiction of M.O.D.A.A.K.
For the record, in 2015 both Democratic candidates Hillary Clinton and Sen. Bernie Sanders (Vt.) received comic book treatment from Storm Entertainment. However, both Democratic candidates were depicted as human beings, not super-villains.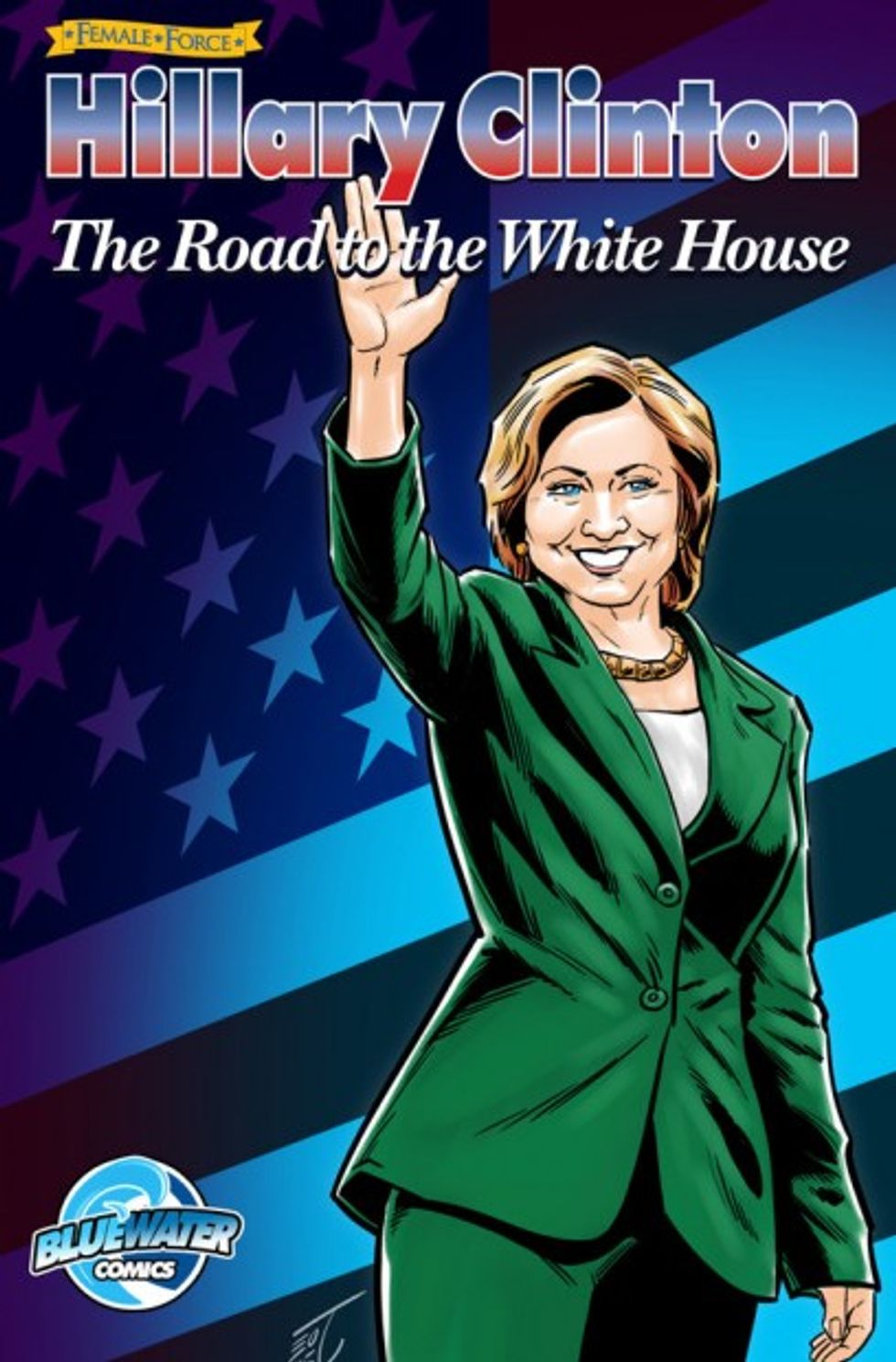 Image source: Storm Entertainment
The same company published a "Political Power" comic featuring Clinton, Trump, Sanders, Sen. Rand Paul (R-Ky.) and former Florida Gov. Jeb Bush (R).
Earlier this year, Storm also published an biographical comic book of Sen. Elizabeth Warren (D-Mass.)
Back in 2012, when Trump was flirting with a possible run for the White House, "Political Power" did publish biographical comic of Mr. Trump.
—
Follow the author of this story on Twitter and Facebook: