© 2023 Blaze Media LLC. All rights reserved.
New Political Group Seeks to Promote 'Honest' Independent Presidential Candidate
"We're quickly coming up against the resistance of the entrenched system."
They may not have anyone yet, but a new organization is fighting to pave the way for an independent presidential candidate this year.
Anne MacDonald, Better for America's executive director, told TheBlaze in an interview that her organization is looking for an independent candidate to run as an alternative to presumptive Republican nominee Donald Trump and presumptive Democratic nominee Hillary Clinton — two candidates she referred to as "incredibly polarizing."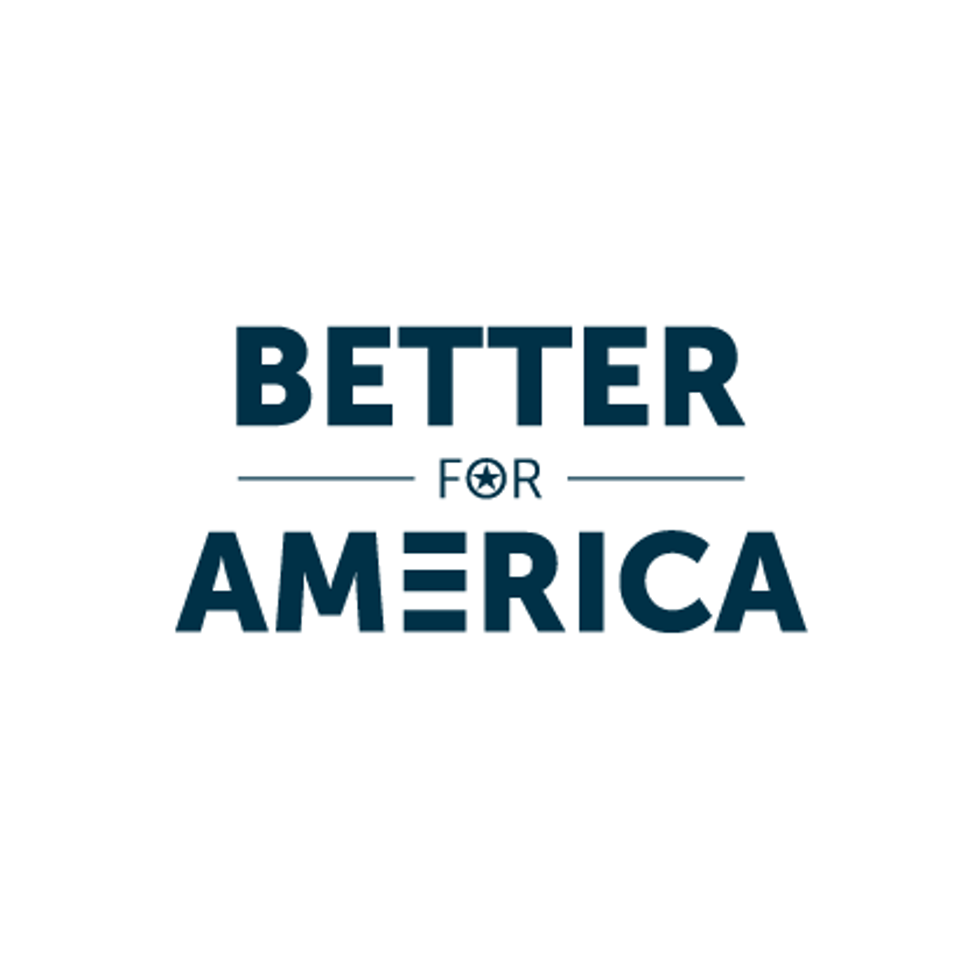 Image via Facebook/Better For America
MacDonald said that the organization isn't ready to promote a specific candidate just yet but revealed that Better for America is aware of "dozens" of congressmen, governors and members of the military who are either considering a presidential run or who are "ready to go tomorrow."
"These leaders are the kinds of Americans we would want," MacDonald said. "They are extremely humble. They can't possibly believe the right person to be them, which I think is a really great American quality, but we're looking at all of these options and know that America is going to do what America always does, to stand up when country calls and when time requires it."
"We are looking for an American of honesty, of character, who is hardworking and someone that all Americans can rally behind to be a new kind of leader for a new kind of political season," she added. "We know that we have polarization in our country right now that doesn't have to leave a lasting division."
MacDonald, who served in the Bush administration, called Better for America's efforts a "disrupter," which she said "of course is going to ruffle the feathers of the major parties that have designed a system to only support one of their nominees."
"As we work in this disruption stage of looking for a different way forward, we're quickly coming up against the resistance of the entrenched system," MacDonald said.
Better for America is not a third party, MacDonald explained, but rather an organization that seeks to gain ballot access for an independent presidential candidate.
—
Follow Kaitlyn Schallhorn (@K_Schallhorn) on Twitter
Want to leave a tip?
We answer to you. Help keep our content free of advertisers and big tech censorship by leaving a tip today.
more stories
Sign up for the Blaze newsletter
By signing up, you agree to our
Privacy Policy
and
Terms of Use
, and agree to receive content that may sometimes include advertisements. You may opt out at any time.