FRANKFORT, Ky. (AP) — Kentucky's state curator says a citizens group is seeking a special military designation for a statue of former Confederate president Jefferson Davis, displayed in Kentucky's Capitol Rotunda.
The Friends of the Jefferson Davis State Historic Site told the Lexington Herald-Leader it wants the statue to remain where it's been for decades. The paper reports that placing the statue on the Military Heritage Commission's list of military sites and objects would likely make it more difficult to ever relocate it.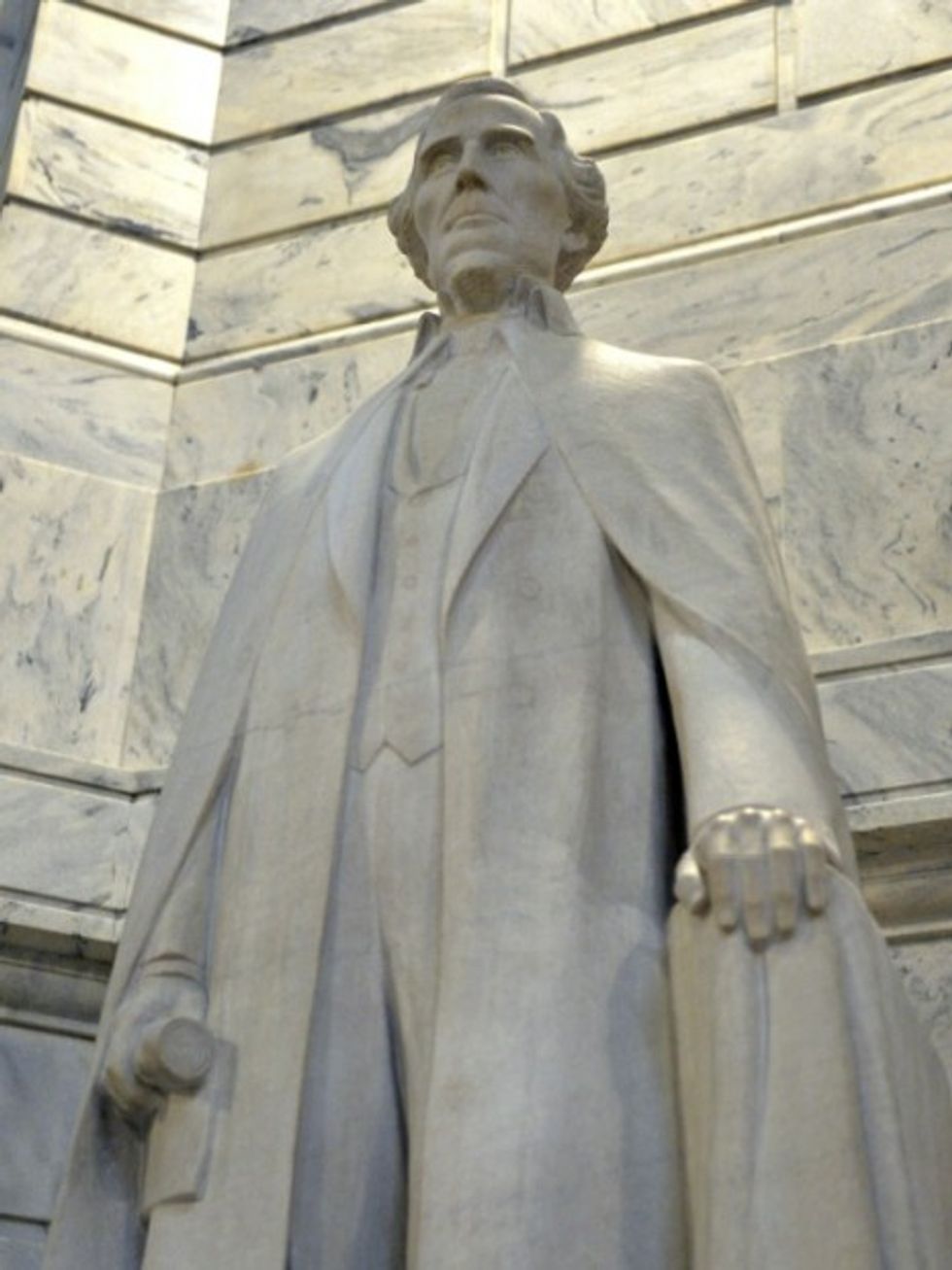 The statue of Jefferson Davis located in the Rotunda of the Kentucky State Capitol in Frankfort, Ky, Wednesday, Aug. 5, 2015. During a vote held earlier in the day, the Kentucky Historic Properties Advisory Commission passed a measure to keep the statue in the Capitol with a vote of 7-2 with one abstention. (AP Photo/Timothy D. Easley)
State Curator Leslie Nigels says the proposal requires further study.
There's been longstanding debate over whether to keep the likeness of the Kentucky-born Davis at the Capitol.
Calls erupted nationwide to remove prominently displayed Confederate symbols after nine black people were gunned down at a South Carolina church in 2015.