Cornel West had some harsh words for President Obama following his comments on the deaths of Alton Sterling and Philando Castile, both of whom were fatally shot by police officers this week in Louisiana and Minnesota, respectively.
Speaking to the Washington Post Friday at the Democratic Party's pre-convention platform meeting in Orlando, the liberal Princeton professor noted that the president was quick to call the Dallas shooting "a vicious and despicable act" but neglected to use those words to describe police-involved shootings.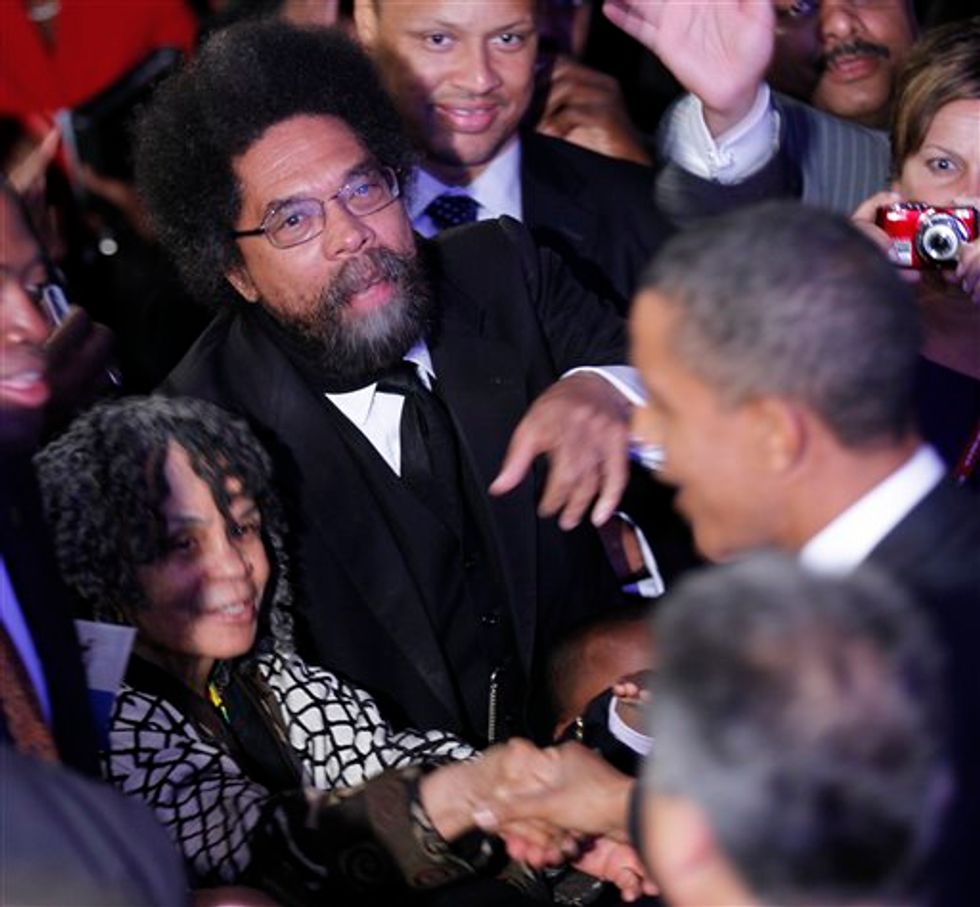 President Barack Obama, right, shakes hands with Princeton University professor Cornel West, center, and poet Sonia Sanchez, left, after delivering remarks at the National Urban League 100th Anniversary Convention in Washington, Thursday, July 29, 2010. (AP Photo/Pablo Martinez Monsivais)
"I thought it was weak," he said. "He's always got to explain to white America how black people are feeling. Black people don't feel as if we're being treated unequally — it's a fact that we're being treated unequally. He sort of always has to serve in this translating role. That's how he rolls, but that's not how I roll."
West, a Sanders appointee to the committee that drafted the DNC platform, has long criticized the president for not speaking out on racial equality. The Post reported that West once referred to Obama as a "Republican in blackface."
According to West, Obama's remarks on the deliberate murder of five police officers in Dallas are indicative of a wasted opportunity to be a voice for black Americans.
"He's been running from the issue for too long," West said Friday. "When he finally gets pushed into a corner, he says something eloquent and articulate. But you've got to be able to hit it head on."