DALLAS (TheBlaze/AP) — The suspect in the deadly attack on Dallas police taunted authorities during two hours of negotiations, laughing at them, singing and at one point asking how many officers he had shot, Dallas Police Chief David Brown said Sunday.
"We're convinced that this suspect had other plans and thought that what he was doing was righteous and believed that he was going to target law enforcement — make us pay for what he sees as law enforcement's efforts to punish people of color," Brown told CNN's Jake Tapper Sunday on "State of the Union."
Image source: CNN
Micah Johnson, a black Army veteran, insisted on speaking with a black negotiator and wrote in blood on the wall of a parking garage where police cornered and later killed him, Brown said.
Johnson, who was apparently wounded in a shootout with police, wrote the letters "RB" and other markings. Investigators are now trying to decipher the writing by looking through evidence from Johnson's suburban Dallas home, Brown said.
The chief defended the decision to kill Johnson with a bomb delivered by remote-controlled robot, saying negotiations went nowhere and that officers could not approach him without putting themselves in danger.
Brown said he became increasingly concerned that "at a split second, he would charge us and take out many more before we would kill him."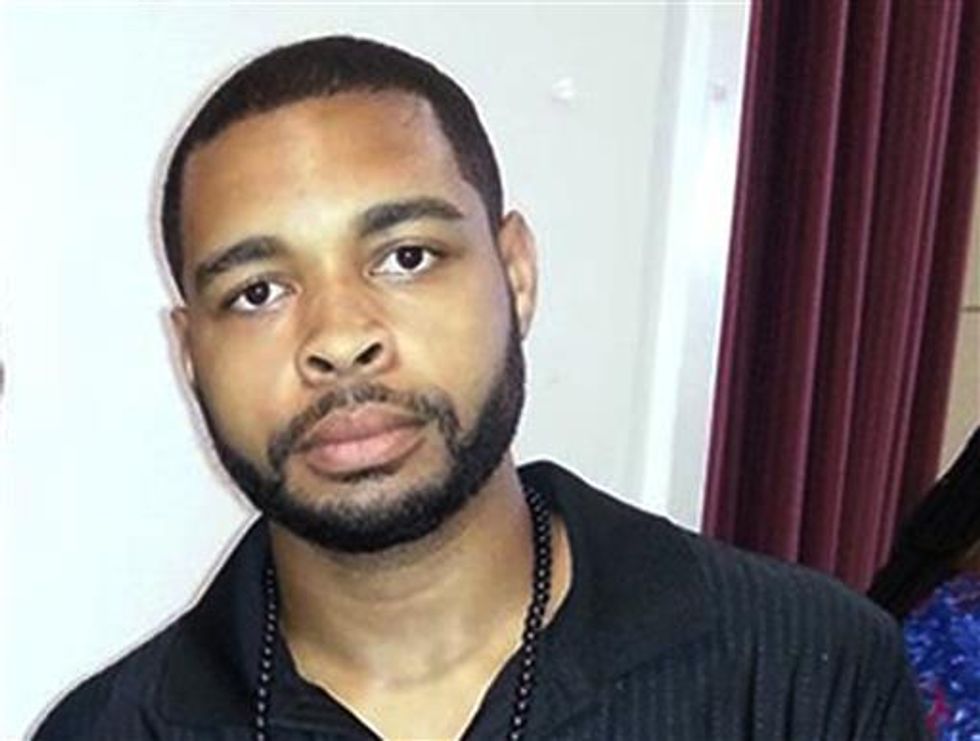 Micah Johnson (Facebook via AP)
On Friday, Dallas Mayor Mike Rawlings described Johnson as "a mobile shooter" who had written manifestos on how to "shoot and move."
Authorities have said the gunman kept a journal of combat tactics and had amassed a personal arsenal at his home, including bomb-making materials, rifles and ammunition.
Johnson had practiced military-style drills in his yard and trained at a private self-defense school that teaches special tactics, including "shooting on the move," a maneuver in which an attacker fires and changes position before firing again.
He received instruction at the Academy of Combative Warrior Arts in the Dallas suburb of Richardson about two years ago, said the school's founder and chief instructor, Justin J. Everman.
The academy website refers to one of its courses as a "tactical applications program," or TAP.
The TAP training includes "shooting from different positions," "drawing under stress" and "drawing from concealment." Everman declined to specify which classes Johnson took.
"I don't know anything about Micah. I'm sorry. He's gone. He's old to us. I have thousands of people," Everman told The Associated Press on Saturday.
The two men, however, were friendly and talked in Facebook conversations in August 2014. Everman knew Johnson had been out of the country. Army officials said he had been deployed in Afghanistan around that time.
Everman suggested that Johnson "let me know when you make it down this way."
"Will be great to get you back in the academy," Everman said, according to a comment thread saved by the AP before Johnson's Facebook profile was taken down.
"I concur!" Johnson replied.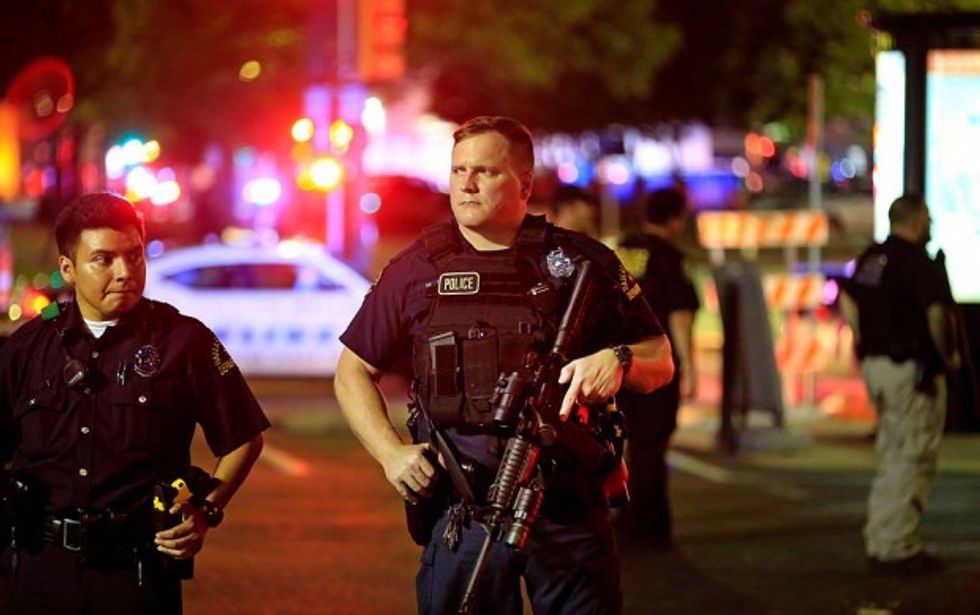 Dallas police stand watch near the scene where four Dallas police officers were shot and killed on July 7, 2016. (Ron Jenkins/Getty Images)
More recently, a neighbor reported to investigators that Johnson had been seen practicing some sort of military drill in his backyard in the Dallas suburb of Mesquite, said Clay Jenkins, the Dallas County judge, the county's most senior elected official.
Johnson donned a protective vest and used a military-style semi-automatic rifle for the shootings, which marked the deadliest day for U.S. law enforcement since the Sept. 11, 2001, terrorist attacks.
In all, 12 officers were shot just a few blocks from where President John F. Kennedy was slain in 1963.
Johnson was a private first class with a specialty in carpentry and masonry. He served in the Army Reserve for six years starting in 2009 and did one tour in Afghanistan from November 2013 to July 2014, the military said.
Watch: