Fox News anchor Kimberly Guilfoyle spoke out in defense of Roger Ailes following a week legal turmoil that began with former Fox host Gretchen Carlson accusing the Fox Chairman and CEO of sexual harassment. In a lawsuit filed earlier this week, Carlson claimed that she "rebuffed Ailes' sexual demands … and, nine months later, ended her career."
Fox anchors Greta Van Susteren, Jeanine Pirro, Maria Bartiromo and now Guilfoyle have rallied in defense of Ailes, telling reporters that the man named in Carlson's suit is not the boss they know and respect.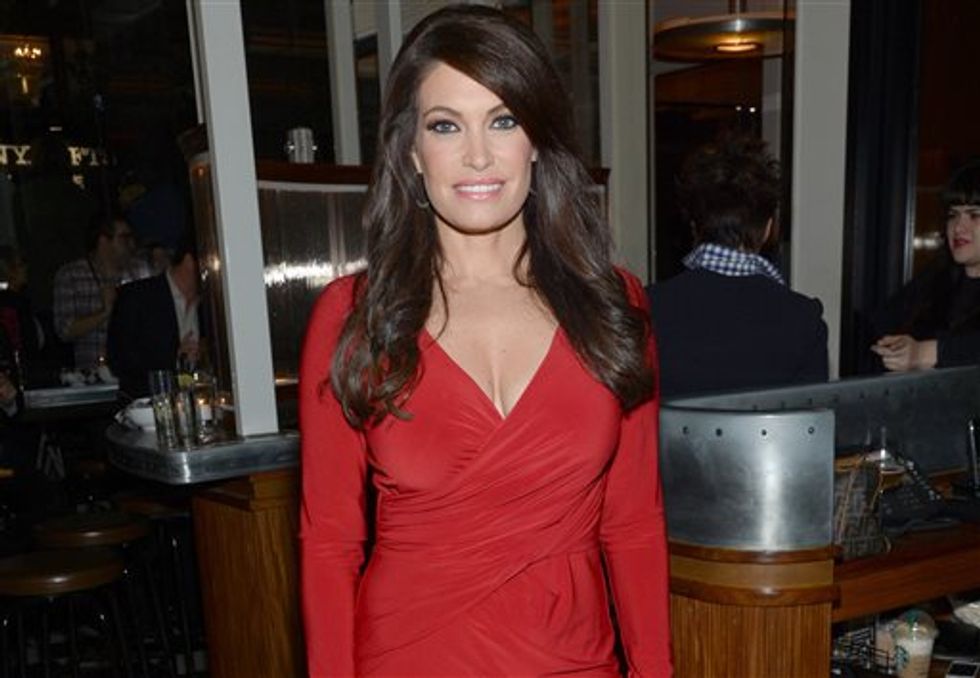 Kimberly Guilfoyle (Evan Agostini/InvisionAP
Speaking to TVNewser, Guilfoyle described her reaction when she first heard about the law suit Wednesday morning.
"Total disbelief," "The Five" co-host said. "I've known Roger Ailes for 15 years, and I have been treated with the utmost professionalism and respect."
"He's been a fantastic mentor in television for me," Guilfoyle, a former assistant district attorney, added.
She referred to her boss as "a man who champions women," noting that Ailes has hired women to fill top leadership positions at the network, including the heads of legal, human resources and public relations. She added that he also appointed a woman, Suzanne Scott, as one of the top news executives.
Guilfoyle has been a fill-in on Carlson's former show, "The Real Story," since Carlson's left the network on June 23 after her contract was not renewed.
In addition to her allegations against Ailes, Carlson also accused "Fox & Friends" co-host Steve Doocy of creating a hostile work environment for her by mocking her during commercial breaks and refusing to engage with her on air.
Guilfoyle told TVNewser, "Never once, ever, did I experience anything other than 100 percent appropriate, supportive, professional [behavior]" from Doocy and Brian Kilmeade, calling the co-hosts, "class acts."
Since the news of Carlson's suit broke, several other women have come out with accusations of their own, some dating back to the late '60s, when Ailes was producing the "Mike Douglas Show."
Guilfoyle said she doesn't buy a word of it.
"I am a strong woman. I come from a background as a prosecutor," she explained. "I've tried everything from homicides to gang cases to sexual assault cases to child abuse cases. If I see, hear or experience anything that I feel is inappropriate you bet I'm going to speak up."
Siding with Ailes, she believes that Carlson's motivation for the attack on her male colleagues was retaliatory:
This is a tough business and you're asked to do a job. And part of doing that job is to rate and to do well and to perform and at certain points, when people are unable to do the job they're hired to do, what happens is people are let go. Their contract is not renewed. This happens every day in this business and then what you see in certain situations like that is retaliatory and people get upset and disgruntled and take certain measures to express themselves.
"I have worked and anchored prime time at MSNBC. I have worked for Good Morning America. I have been on the Today show. I have worked at Court TV. I have worked at CNN. And this is by far, the best, most professional supportive environment I have ever, without question, worked in," Guilfoyle concluded.