Just a few minutes into CNN's "New Day" Monday morning, a panel discussion on race and violence quickly escalated into a shouting match between two of the show's guests.
Host Chris Cuomo began by simply asking panelists to offer practical suggestions for how to change what happens in "use of force" situations between police and civilians.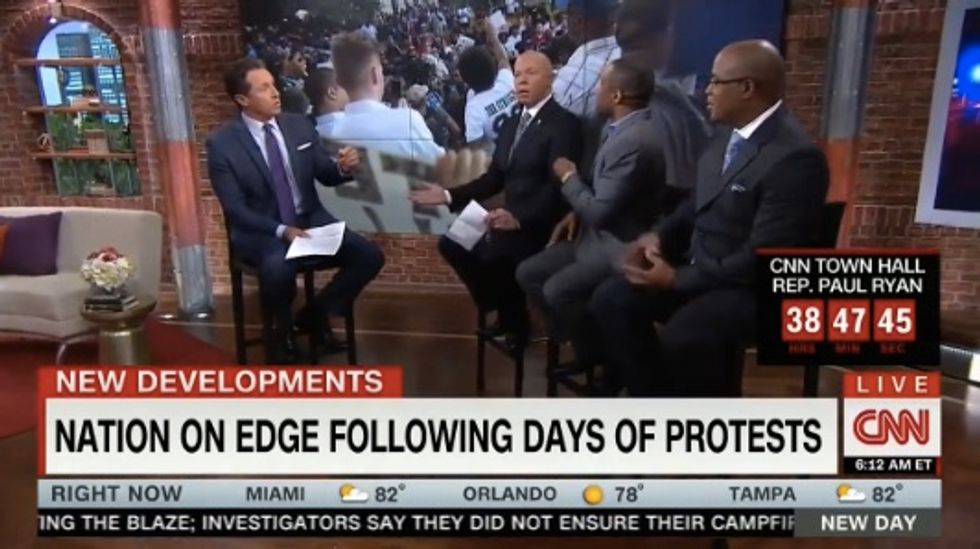 Image source: YouTube/Mediaite
CNN's Marc Lamont Hill, a Morehouse College professor, argued that systemic racism targets black communities.
The dispute erupted after retired NYPD Detective Harry Houck suggested that Hill's argument ignores the facts surrounding violent crime.
"Facts have gotta matter," Houck said. "The police have already recognized the fact that we've got issues that we need to deal with. Now the black community has to also know that they have issues they need to deal with. This isn't a one-way street here."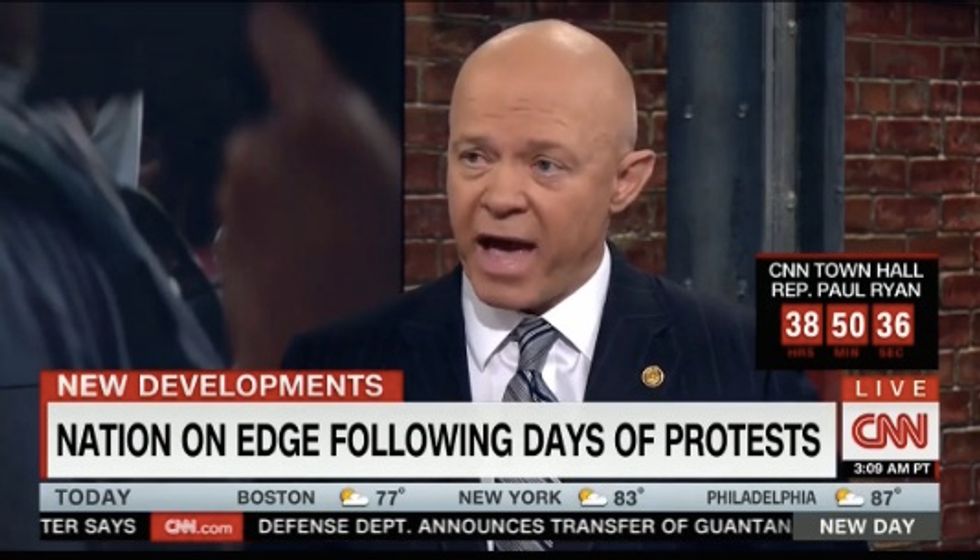 Image source: YouTube/Mediaite
He then offered some statistics on black crime in New York City:
In New York City alone, blacks are 23 percent [of the population]; they make up 75 percent of all shootings, 70 percent of all robberies, 60 percent of all violent crimes. White only 3 percent [of violent crime]. That is why there are more blacks in jail than there are whites.
Hill rejected Houck's conclusion, blaming the statistical gap on "a system that's dysfunctional." He proposed creating civilian review boards that would allow civilians more legal power to "second guess" law enforcement.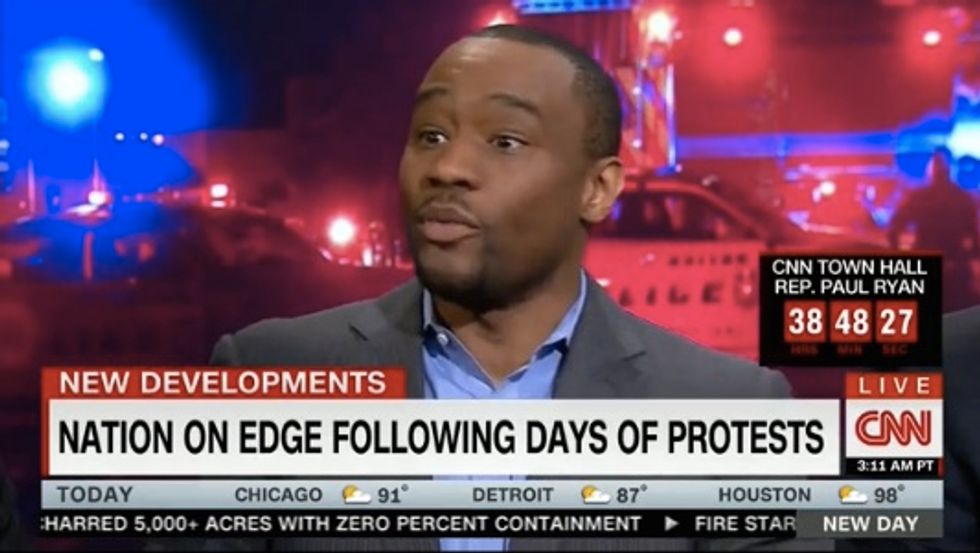 Image source: YouTube/Mediaite
Hill said that Houck's argument supports the mindset that "black people are prone to criminality."
"Well, they are!" Houck asserted. "The statistics here show this!"
"You think black people are prone to criminality!? You didn't mean to say that. I'm gonna give you a chance to correct yourself!" Hill shot back in disbelief.
"What does this say?!" Houck yelled, shaking his fact sheet.
"Harry, Googling some numbers is different than talking to me!" Hill yelled as Cuomo tried unsuccessfully to mediate.
"These are NYPD numbers!" Houck insisted.
"Oh, well they must be true!" Hill yelled sarcastically.
Former NYPD Chief Philip Banks, the third panelist, remained quiet throughout the dispute. When there was finally a pause in the discussion, he took a moderate approach to Cuomo's initial question: "It doesn't mean there aren't a lot of good cops. It doesn't mean that law enforcement doesn't serve communities through. It means that changes have to be made, talks need to be stopped, and action needs to take place."
Watch: