The first draft of the Republican Party's 2016 platform adopts presumptive GOP nominee Donald Trump's rhetoric on trade and drops the party's call for a constitutional amendment defining marriage as between one man and one woman, according to CNN.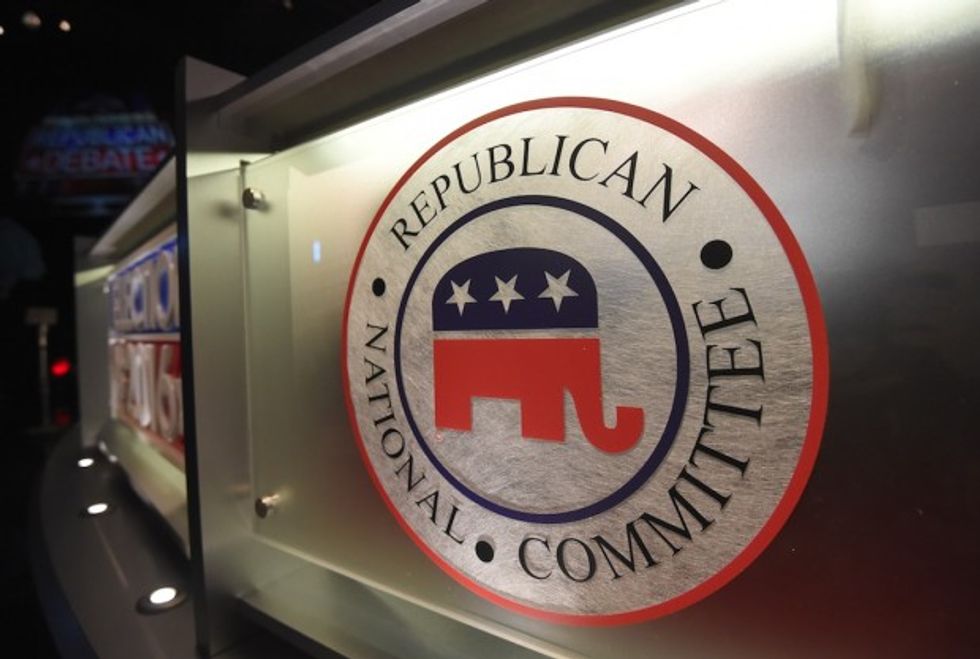 AP Photo/Rainier Ehrhardt
The draft, provided to CNN by members of the RNC's Platform Committee, states, "We need better negotiated trade agreements that put America first."
"Republicans understand that you can succeed in a negotiation only if you are willing to walk away from it," the draft continues. "A Republican president will insist on parity in trade and will stand willing to implement countervailing duties if other countries don't cooperate. At the same time we look to broaden our trade agreements with countries that share our values and commitments to fairness, along with transparency in our commercial and business practices."
The draft also rejects the Supreme Court's decision in Obergefell v. Hodges, which legalized same-sex marriage nationwide.
"Our laws and our government's regulations should recognize marriage as the union of one man and one woman and actively promote married family life as the basis of a stable and prosperous society," the draft states.
The draft does express support for laws such as the "First Amendment Defense Act" that would protect conscience rights for businesses who decline to participate in same-sex marriage ceremonies.
Despite Trump's indication that he would be willing to change the party's platform to expand exceptions for its opposition to abortion, CNN states that the language in the draft on the matter is "relatively unchanged" from the party's 2012 platform.
CNN notes that there are several days left in which to "hash out possible changes" to the platform, which will be voted on at the GOP convention next week.
—
Follow the author of this story on Twitter and Facebook: