House Republicans are calling on the U.S. Attorney for the District of Columbia to launch an investigation into whether Hillary Clinton lied to Congress.
Reps. Jason Chaffetz (R-Utah), chairman of the House Committee on Oversight and Government Reform, and Bob Goodlatte (R-Va.), chairman of the House Judiciary Committee, formally requested the probe Monday, claiming in a letter that FBI evidence "appears to directly contradict" statements made by the presumptive Democratic nominee.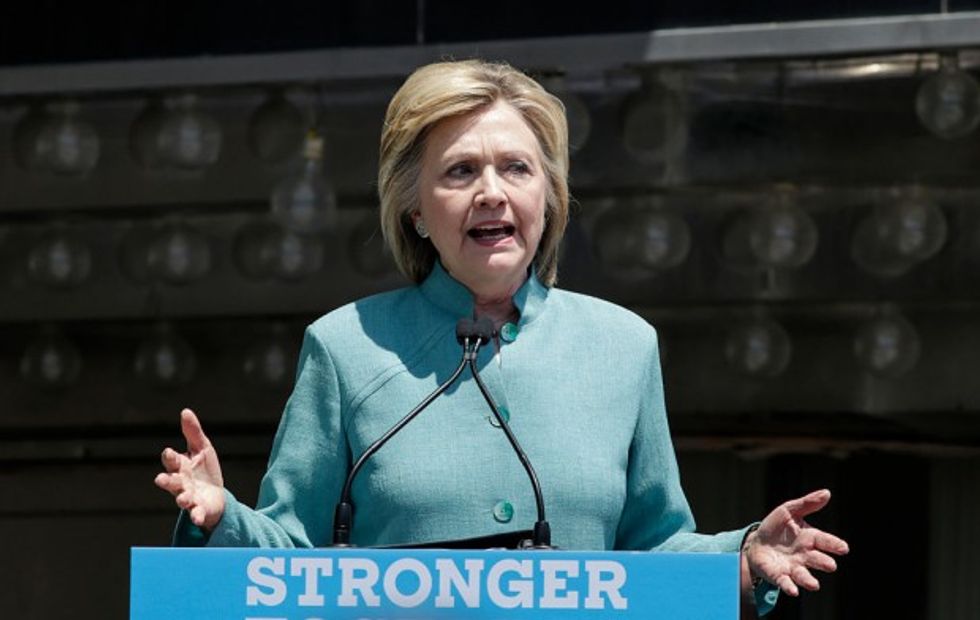 Photo by KENA BETANCUR/AFP/Getty Images
"The evidence collected by the FBI during its investigation of Secretary Clinton's use of a personal email system appears to directly contradict several aspects of her sworn testimony," the request reads. "In light of those contradictions, the Department should investigate and determine whether to prosecute Secretary Clinton for violating statutes that prohibit perjury and false statements to Congress, or any other relevant statutes."
House Republicans formally request investigation into whether Hillary Clinton committed perjury before Congress https://t.co/rcuYc7WWnU

— Oliver Darcy (@Oliver Darcy)1468274671.0
Clinton, who was under FBI investigation for her use of a private email server during her tenure as secretary of state, said last October that she never sent or received any information marked classified while working at the State Department. She also claimed to have only used one mobile device for emails and said she turned over all of her work-related emails to the State Department.
After concluding the investigation and announcing the agency would not recommend charges against Clinton, FBI Director James Comey said the former secretary of state was "extremely careless" in her handling of classified information, revealed that she used multiple devices and found thousands of work-related emails that had not been turned over.
In addition, Comey announced that the FBI discovered 110 emails that included information marked classified "at the time" and eight emails that contained "top secret" content. The director said it is possible hostile actors gained access to Clinton's personal server.
The State Department announced last week that is has reopened its investigation into how the former secretary of state handled classified information. The agency put its probe on hold in April to avoid interfering with the FBI's inquiry.
–
Follow the author of this story on Twitter: