If elected president, Donald Trump has said he wants to bring back "a hell of a lot worse than waterboarding," but if he does, he might need to find a new CIA director.
In April, director John Brennan told NBC News the CIA would refuse to reinstate the torture program. While Brennan's view hasn't changed, he seemed to indicate Wednesday the next commander in chief could order the agency to carry out waterboarding, but said he or she would have to do so with a different leader at the helm of the agency.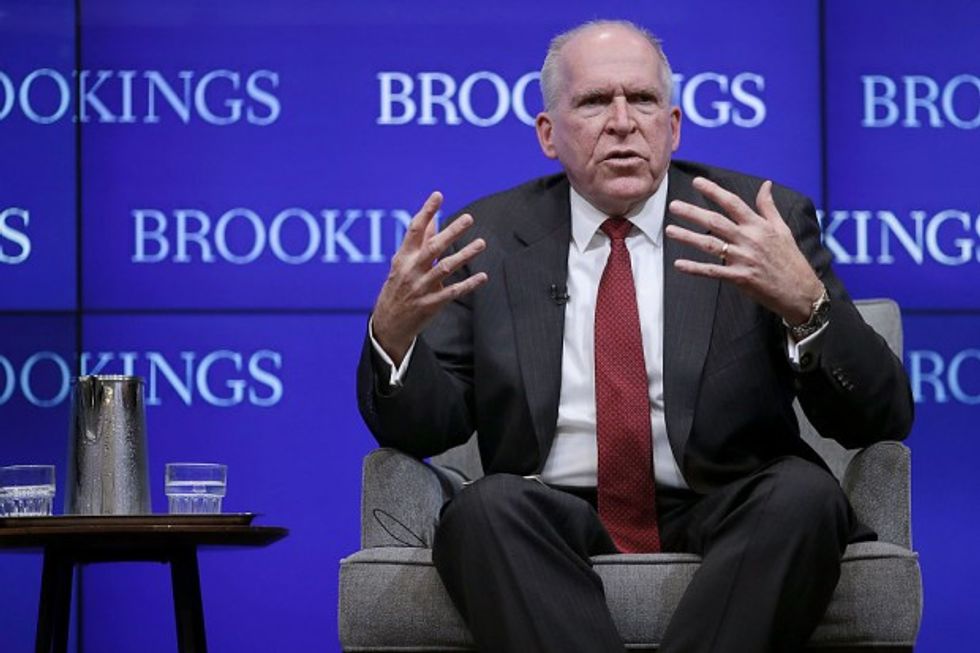 Photo by Chip Somodevilla/Getty Images
"If a president were to order, order the agency to carry out waterboarding or something else, it'll be up to the director of CIA and others within CIA to decide whether or not that, that direction and order is something that they can carry out in good conscience," he said.
But if the order is given, it will have to move forward without Brennan, who offered his comments during a forum at the Brookings Institute.
"As long as I'm director of CIA, irrespective of what the president says, I'm not going to be the director of CIA who gives that order," the director said. "They'll have to find another director."
After taking office in 2009, President Barack Obama signed an executive order that banned waterboarding and other "enhanced interrogation techniques." However, orders of that nature can be easily overturned by the succeeding president, Brennan said.
In addition, when it comes to drone strikes, current policy in place, issued by Obama in 2013, requires "near certainty" on the part of the government and military "before lethal action is taken." It mandates that "the terror target is present" and that "noncombatants will not be injured or killed."
In the past, Trump, who is expected to seal the Republican Party's presidential nomination at the convention next week, has advocated killing the innocent family members of terror suspects — a rejection of the 2013 requirement, which Obama describes as the "highest standard we can set."
Brennan indicated that, regardless of politics of policy opinions, it is up to the CIA to implement the president's orders.
"It is the agency's responsibility to carry out that direction to the best of its ability," he said.
Hillary Clinton, for her part, indicated earlier this year she would not reinstate waterboarding if she is elected president in November. She likened the practice to torture, saying intelligence officials "don't need to resort to torture" to get information from terrorists.
Watch the director's comments below:
–
Follow the author of this story on Twitter: