The father of Dallas shooter Micah Johnson exclusively told TheBlaze he tried to teach his son valuable lessons about respecting the police.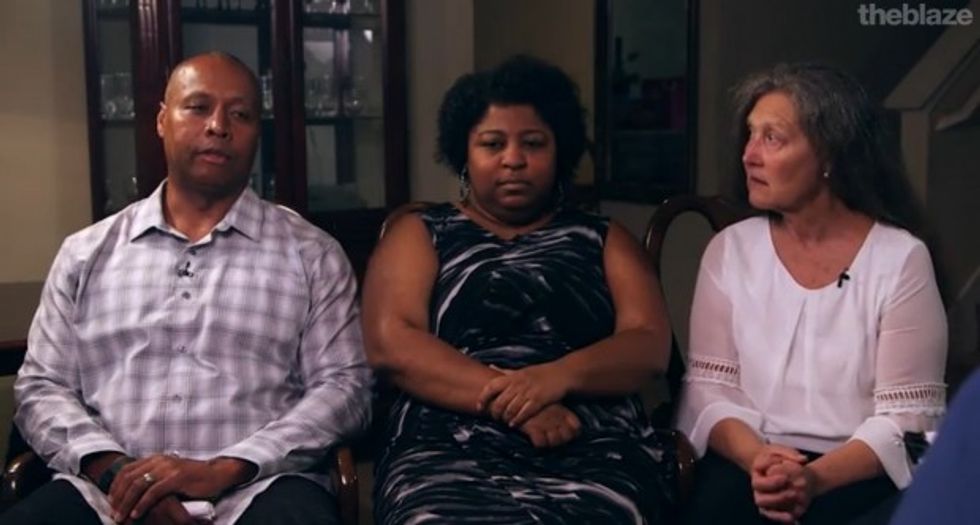 The family of Dallas shooter Micah Johnson speaks exclusive to TheBlaze in Mesquite, Texas. (Photo credit: TheBlaze)
Tragically, the message didn't stick and, on July 7, James Johnson's son opened fire in downtown Dallas and killed five police officers in an apparent act of retaliation for recent police-involved killings in Louisiana and Minnesota.
"My message to him was…there's good and bad in everybody, in every race," he said in a somber tone. "But law enforcement is the law and ultimately you have to obey them."
James Johnson, bursting with emotion throughout the interview, had strong words of praise for police officers, who he believes are unfairly portrayed on social media as inherently bad.
"I believe in the justice system. I believe that the cops do make sacrifices everyday that we don't see, you know, the negative stuff gets put out there because of social media," he explained.
Micah Johnson's stepmother, Donna Johnson, then chimed in with an analogy.
"That's like saying all teachers molest their students. That insults me," she said.
Watch the moment from TheBlaze's exclusive interview with the Dallas shooter's family below: Watch the full interview with the family of the Dallas shooter only on TheBlaze TV.
---