GULFPORT, Miss. (AP) — Police in Mississippi say a standoff with an armed suspect has ended peacefully.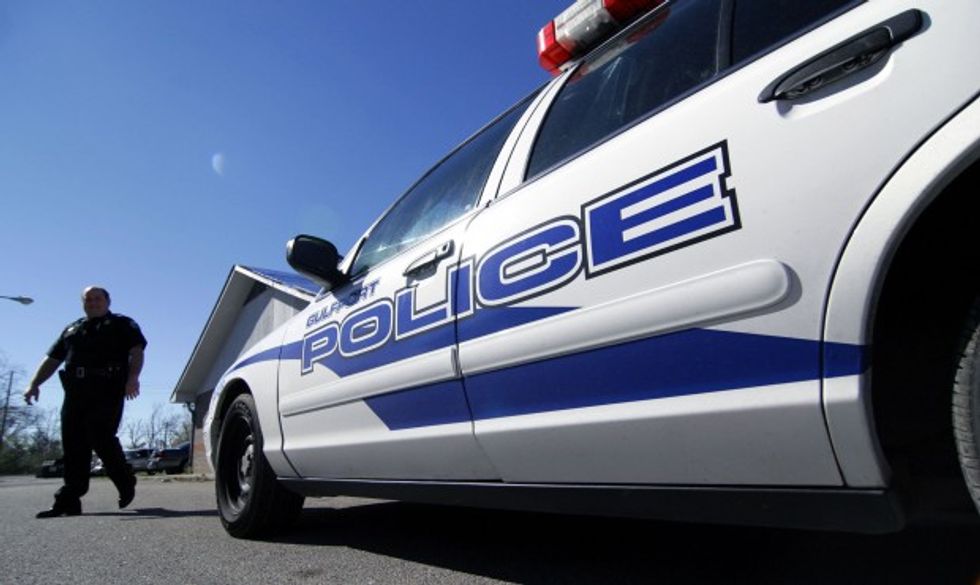 Gulfport Police Dept. Commander Randy Brown walks around a new police cruiser, Tuesday, March 14, 2006, in Gulfport, Miss. (AP Photo/Rogelio Solis)
Gulfport Police Chief Leonard Papania tells local news outlets the unidentified man is now in police custody.
Sgt. Damon McDaniel said the man fired shots early Wednesday morning, but no one was injured.
McDaniel says the man was a "distraught individual."
Nearby residents were evacuated from their homes as a safety precaution.
He says police believe the man was the only person inside the home.
This post has been updated to reflect that the standoff has ended.