In a blog post published on the Huffington Post, "opinionated writer" Jesse Benn speculated that one of the five slain Dallas officers may have been a "white supremacist."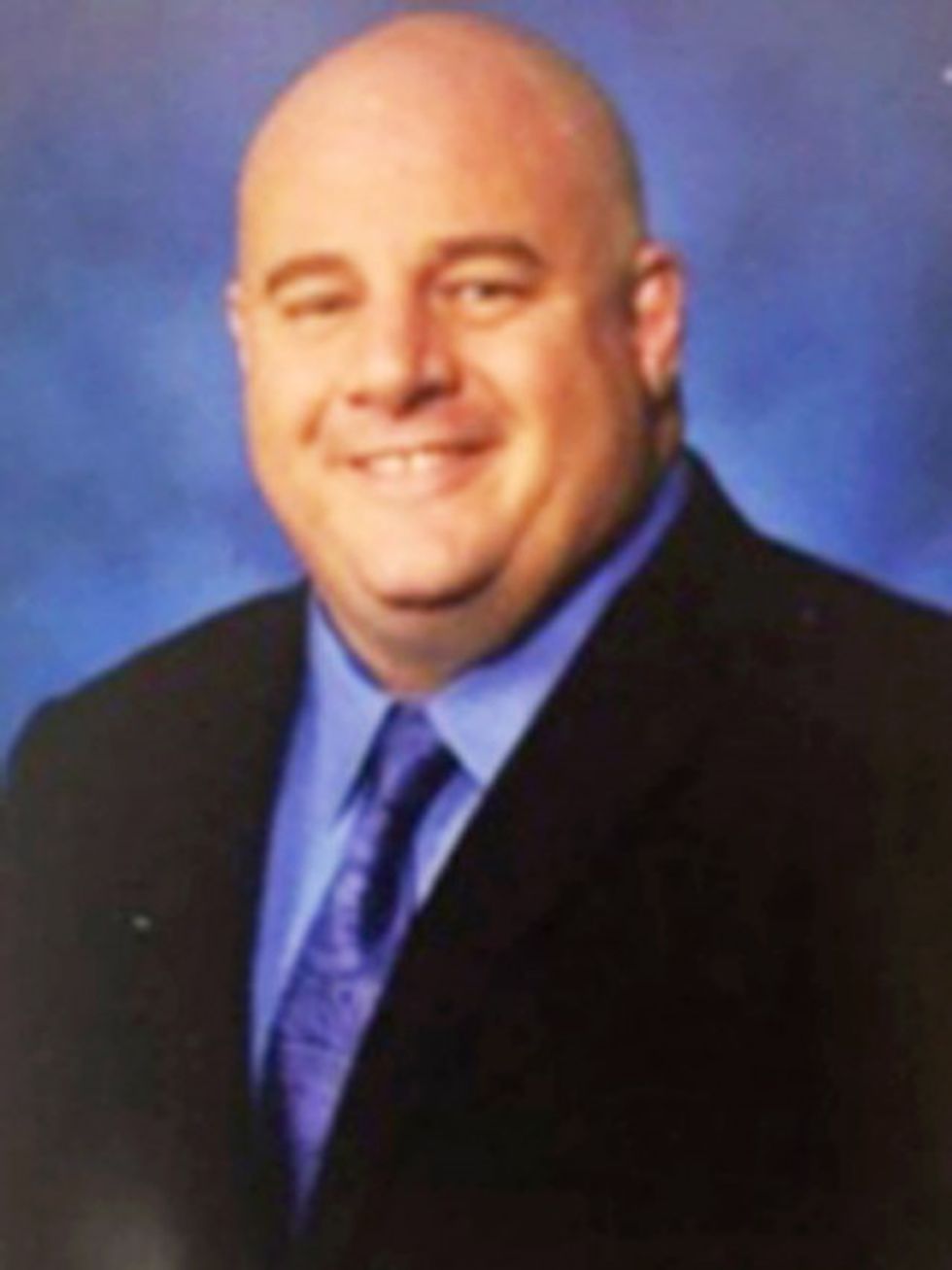 This undated photo provided by the Los Angeles County Sheriff's Department shows former Deputy Lorne Ahrens, who served the county from 1991 to 2002. He was one of the five Dallas police officers slain in the rampage Thursday, July 7, 2016. (Los Angeles County Sheriff's Department via AP)
Benn argued media for presenting officer Lorne Ahrens "as a family man" and going to "great lengths to humanize and memorialize him as a hero," but claimed "internet sleuths" uncovered "evidence" of his "white supremacist leanings."
The evidence? An iron cross tattoo on his finger, a Facebook photo of Thor's Hammer and another tattoo of a "crusaders' shield" on his left arm.
Benn also included speculation about his past work history. Ahrens worked as a technician at the Los Angles Sheriff's Department. The writer apparently felt that was a relevant point to make because he claims the agency "has a history of white supremacist gangs operating within the department."
The writer did, however, admit each piece of "evidence" is circumstantial and one of the tattoos "might just be the mark of a hyper-masculine Christian."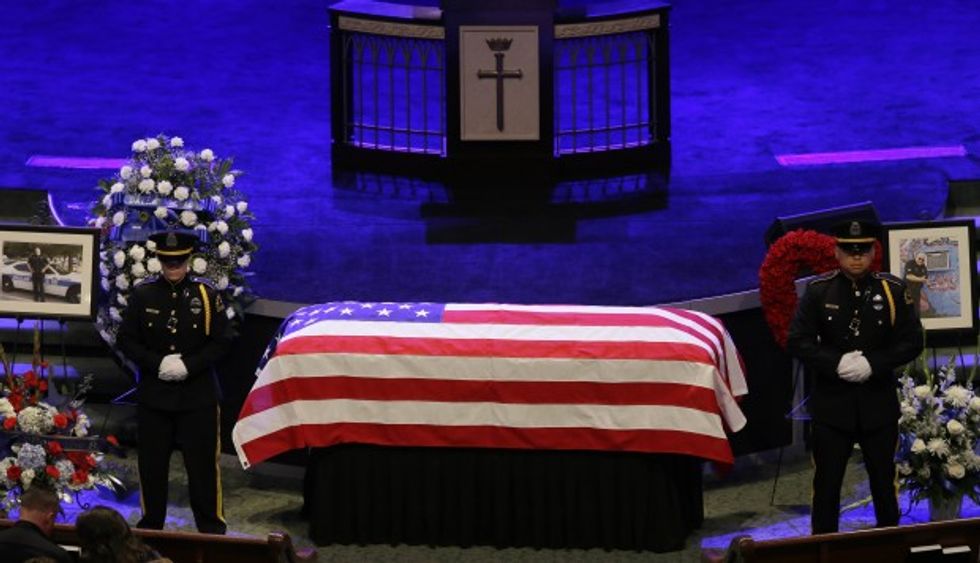 A honor guard stands watch over the casket of Dallas Police Sr. Cpl. Lorne Ahrens during his funeral service at Prestonwood Baptist Church in Plano, Texas, Wednesday, July 13, 2016. Ahrens and four other officers were slain by a sniper during a protest last week in downtown Dallas. (AP Photo/LM Otero)
But Benn's most controversial statements came in his closing paragraphs (emphasis added):
So, is he still a hero? He never was to me, but this should raise some serious questions for media and all you "patriots" out there continuing to exalt him as one. It also underscores the logic behind Micah Johnson's motives—assuming we believe what's been reported of them to be true. In a year that's seen nearly 200 Black people killed by police already, and when none of the officers are likely to ever be charged with a crime for doing so, Micah Johnson killed five police officers. And one of them was likely a full blown white supremacist. Perhaps unsurprisingly, if someone wants to target white supremacists, starting with cops is a good bet.

Now, I know what a lot of you are thinking. How dare I sully Ahrens' good name after he's dead. And to that I'd say if he was affiliated with white supremacy as he appears to be, his name was never good in the first place.
You can read the entire piece and review the so-called "evidence" here.
---