Mic.com, a liberal-leaning website targeting millennials, scrubbed a false claim about children and guns in an article published on Friday.
The article, titled "9 Foods That Are Harder to Buy Than a Gun," claimed a person must be 21 to purchase a martini, but children can "purchase" guns.
MIC apparently thinks "children can purchase" a handgun https://t.co/JJyBGyOfzS pic.twitter.com/RUXelDApTc

— Oliver Darcy (@oliverdarcy) July 15, 2016
Under federal law, licensed gun dealers are prohibited from selling a handgun or handgun ammo to any person under the age of 21. Unlicensed persons can't sell a handgun or ammunition to anyone younger than 18. It's also illegal for licensed dealers to sell long guns to anyone under the age of 18. However, some states have no age restrictions on "possession" of long guns, such as shotguns and rifles.
Mic changed the language from "children can purchase" to "children can own" after publication.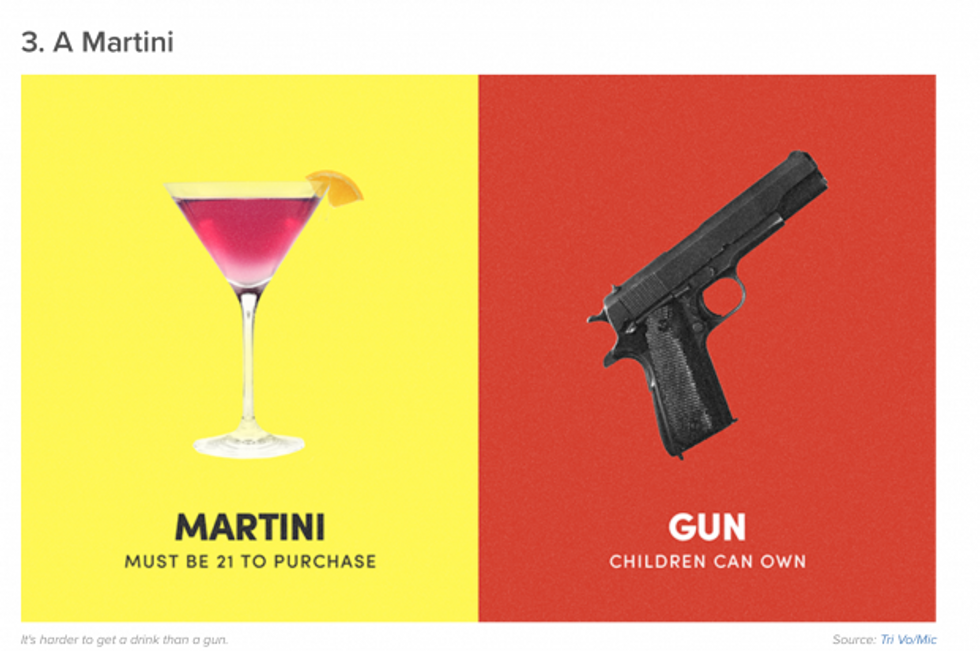 Screengrab via Mic.com
Twitter users quickly took notice after Business Insider's Oliver Darcy posted a screengrab of the article.
Mic's editorial director acknowledged the error on Twitter and said the story was specifically referring to shotguns and rifles, which juveniles are generally allowed to possess but not purchase.
@oliverdarcy thanks, graphic should say "own" not "purchase"

— Cooper Fleishman (@Cooper Fleishman) 1468609127.0
@jonlech @oliverdarcy story refers to shotguns and rifles specifically https://t.co/O1IjrFxkxr

— Cooper Fleishman (@Cooper Fleishman) 1468610063.0
But the graphic still featured an image of a handgun. It is illegal in most cases for anyone under the age of 18 to be in possession of a handgun.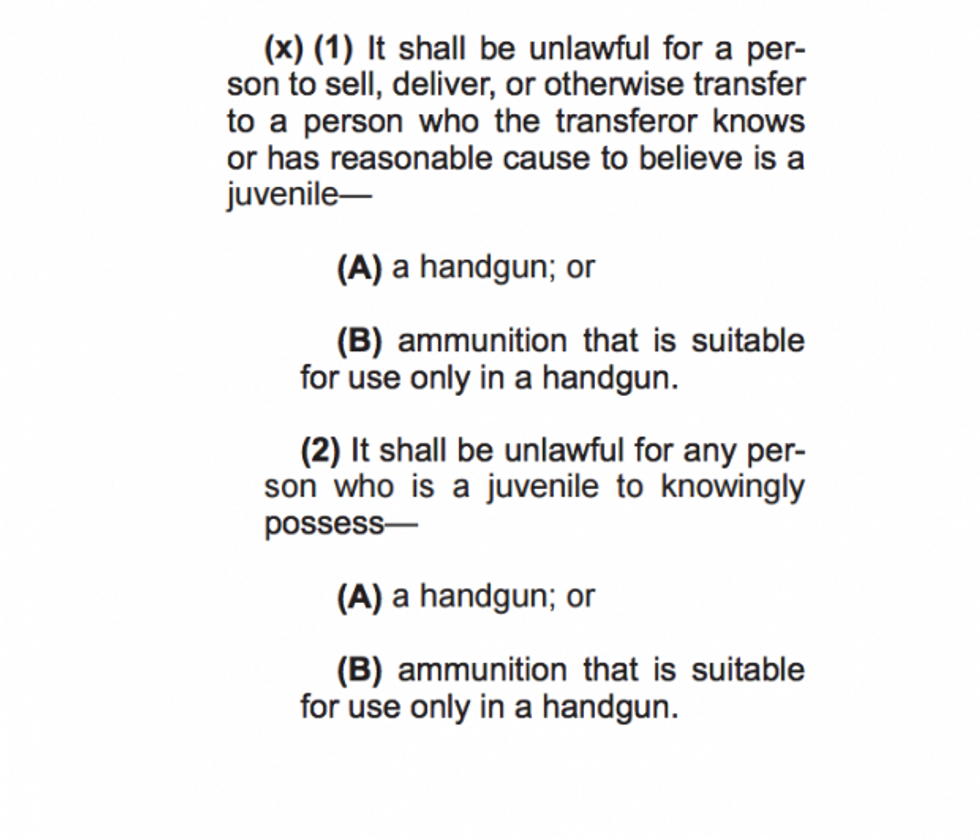 2014 ATF Firearms Regulations Guide
There are, however, some exceptions. The law permits juveniles to possess a handgun or ammunition for ranching and farming activities and with prior written consent of a parent or guardian.
Read more about the applicable gun laws here.
---