A man playing Pokemon Go this week made a startling discovery. According to police, the man was wandering around Salmon Brook in Nashua, New Hampshire, when his search for virtual creatures led him to something he could not have anticipated: a dead body.
Nashua Police told WBZ-TV they received a call shortly after the body was discovered near the town's Holocaust Memorial. The man who found the body reportedly stumbled upon it while looking into the brook for digital Pokemon characters.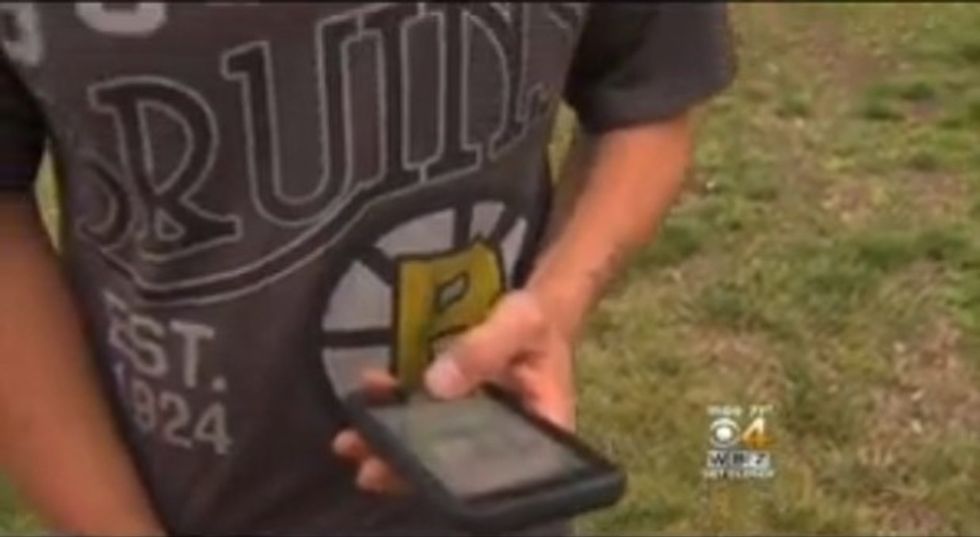 Image source: WBZ-TV

WBZ spoke to Domenick Thambash of Boston, who was playing the geo-scavenger hunt game in the same area where the body was found.
"I think it's pretty crazy," Thambash said.
Nashua Police Lt. Robert Giggi admitted that he doesn't know much about the game, but told WBZ that it requires players to looking in "obscure places." The brook is mostly hidden by brush and trees.
Doug Singer, who plays the Pokemon Go in the Nashua area, told WBZ it makes sense to him that it was a fellow player who found the body.
"The game gets them outside and walking around in a lot of places people wouldn't normally be going," Singer said.
The game directs players to search for Pokemon in public landmarks like monuments or even bodies of water. Singer told the station he's not surprised players' discoveries have extended beyond the virtual realm.
"It's not surprising the things people are finding because the game brings people out," Singer said.
Nashua Police said they were notifying the deceased man's family. His death is not considered suspicious.